Home
»
Mattel Disney Pixar CARS
Mattel Disney Pixar Diecast CARS: 1:24 Scale – Collectibility
The 1:24's came in two version -the MattyCollector version which came with plastic soft 'rubber' like tires and a plastic base. Because it was not intended for retail, it had a closed box (a red box protected by a white box over it).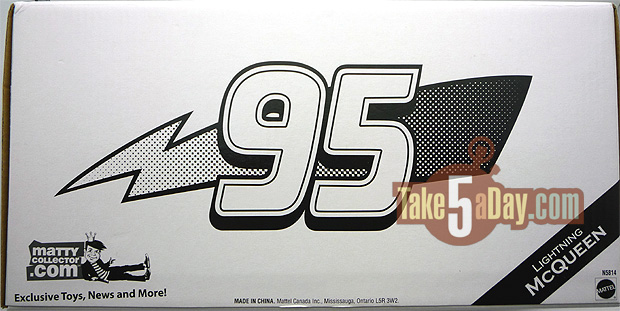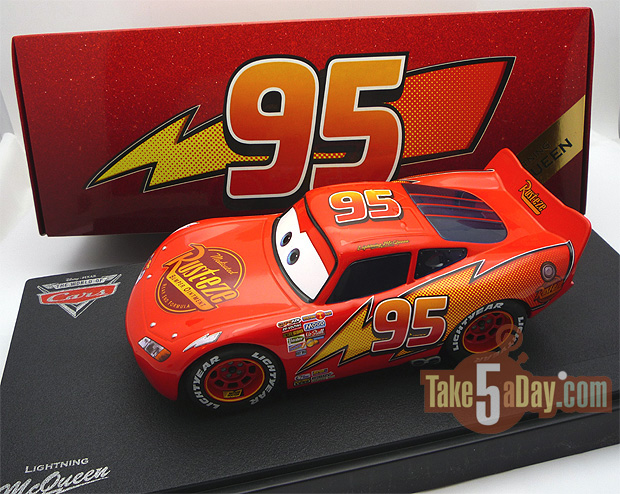 The RETAIL VERSION – available to any Mattel authorized dealer. Note – the three large retailers did NOT order any.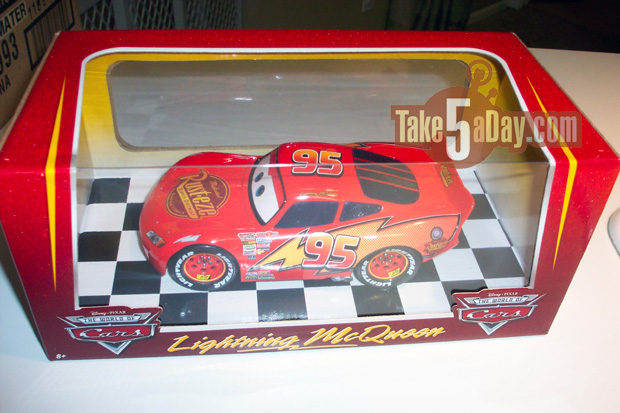 Again, the two main difference are the tires are hard plastic and there is no base. The box is one with a window so you see the CAR displayed.
You could argue that both versions were sold in low quantities, my guess is no more than a few thousand of each were sold.
Normally, you could argue that means it's an instant collectible … well, yes and no.
Yes, the Matty one is hard to find because it does not seem to be offered at the Mattel retail stores like this picture from a few months ago.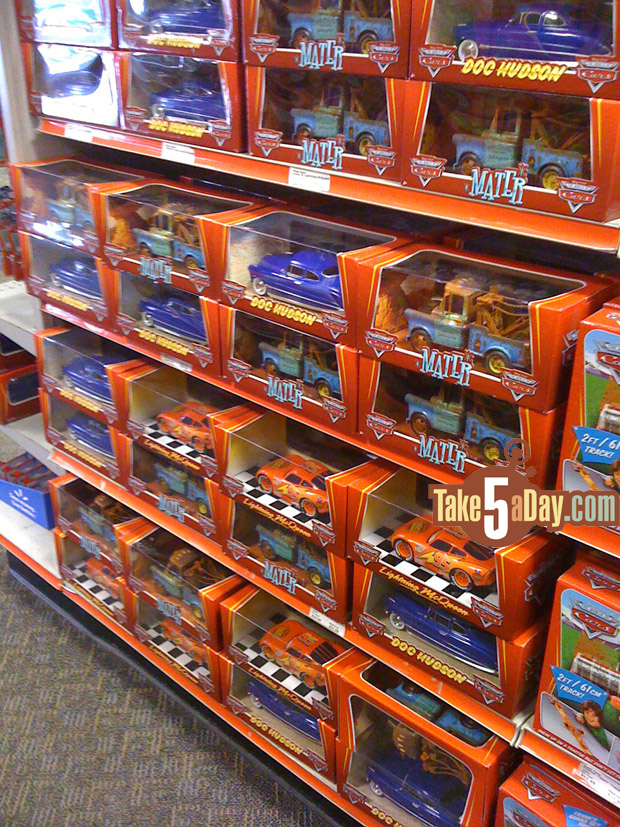 But does it make a collectible?
Well, a collectible counts on two things – scarcity and high demand. We have scarcity on the Matty versions but not exactly high demand … pricing is a pretty indicator of demand and as evident by the pricing on Amazon – from @$15 for Doc to @$29 for Lightning, (original retail – @$45) means there is just not much interest.*
Why?
My feeling is there are three key reasons:
a) The 1:55 singles are just too nice. Are the 1:24 scale 10 times as nice? (Pricing-wise) No. Typically collectors realize the 1:64 scale is a huge compromise so it's fun to have it but a larger scale 1:43, 1:24 or 1:18 allows more details … Mattel 1:55 CARS are not much of a compromise so bottom line – where's the upgrade for 10x the price?
b) There was not going to be the depth and breath of the 1:55 CARS.
and c) Pricing was too high. Clearly, they have to pay Disney but $45 is clearly too high to pay for 1:24 CARS that had no opening elements, no accessories and no other features.
Yes, they look great – especially Doc's glittery paint but again, 10x the upgrade from the current and ongoing 1:55 CARS?
So, they are collectibles if you want them. They are very nice and certainly much nicer at $14 to $30 but there is not a huge market for them – I'm sure if a few dozen of the Matty versions were available, there would be a price bump but after the initial rush, there is just not that much interest and pricing would soon back to these levels.
Going forward, the problem with a three CARS lineup from a property with 350-400 (character) CARS is just that – it's not much of a collection. The 1:55 scale is just too nice and too much depth and breath, it has essentially sucked all the oxygen from the CARS diecast collectors market. In a strange way, the only way this line would garner much more interest would be if a lot more 1:24 CARS were released but that since the initial three did not sell out immediately, there won't be another 17 of the townies to entice anyone …
So, yes buy them if you like them but don't expect some mad rush to clean out your storage in 2 years … and it hardly matters which version you buy since the demand portion of this market is not very large … so pay what you think it's worth.
As for the presumed thousands of matty version of Lightning, Mater and Doc? Maybe they were recycled? Maybe you will find them at a liquidator this holiday? Or in Brazil? Or a really large jar in Austria? Drop us a line and pic.
* Yes, the Amazon ones are likely the plastic tire versions.
More pics HERE.
Amazon links …
Lightning McQueen 1:24 for @$30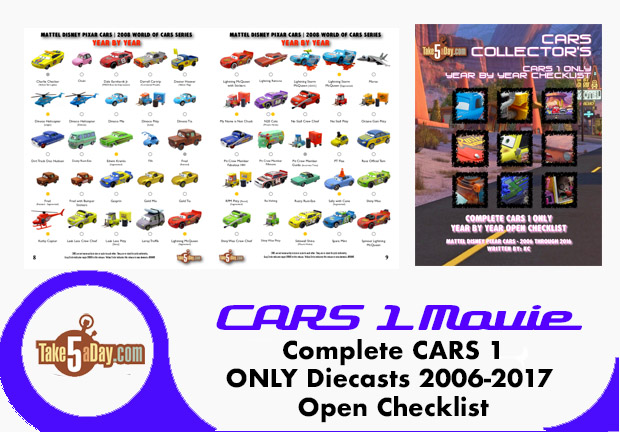 metroxing

8 September 2010

Mattel Disney Pixar CARS


15 Comments