Home
»
Mobile
,
Music
Free iTunes Tracks, NFL Football & iTunes 10
iTunes 10 is out and the big addition is the newly added PING music social network and feature … personally, I have not activated it but you don't have to to use iTunes 10. Otherwise, it looks pretty much the same – there is a new album view setting and the columns are slightly more opaque. It's free and should-will work on all recent Macs & PC's.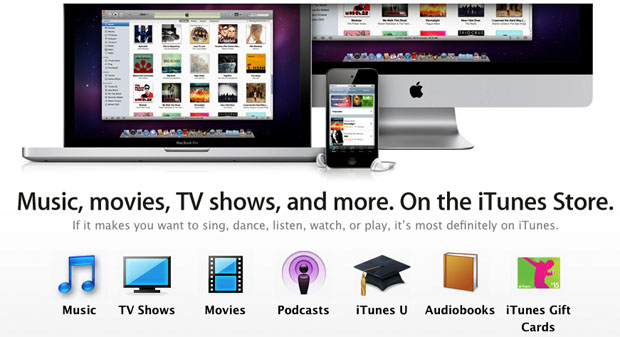 Dealmac has rounded up some nice CONCERT SERIES SAMPLERS for free – nearly 50 tracks for free.
Click on the GET IT FREE ON ITUNES gray box on the page. it will launch iTunes, you will asked to log in and it should start downloading. OR when you click on the link on a second concert series sampler you want to download, instead of launching iTunes, it may just give you a code. Copy the code, then go to iTunes on the right side – click REDEEM and paste in the code. All four below are free.
Lilith Fair (good in US & Canada)
Outside Lands (US iTunes account only)
Lollapoloza (US only)
Monterey Jazz Festival (US only)
And in the US – for NFL fans, the 2009 recap for each season is FREE (until the season starts? Hurry!) … NY Jets, Dallas Cowboys, or the GB Packers. (All 32 teams area available, I'm not going to list all 32, just click on one of the links above and scroll around … But be sure and root for my fantasy players! 🙂  ).
(BTW, you only need a US iTunes card to create a "US" account).