Home
»
Mattel Disney Pixar CARS
Mattel Disney Pixar Diecast CARS: Next Final Lap's In … Cali
The newest Final Lap seems to made it to Cali …
(thanks for the FIRST FURST pics from Mariela P. – thanks!)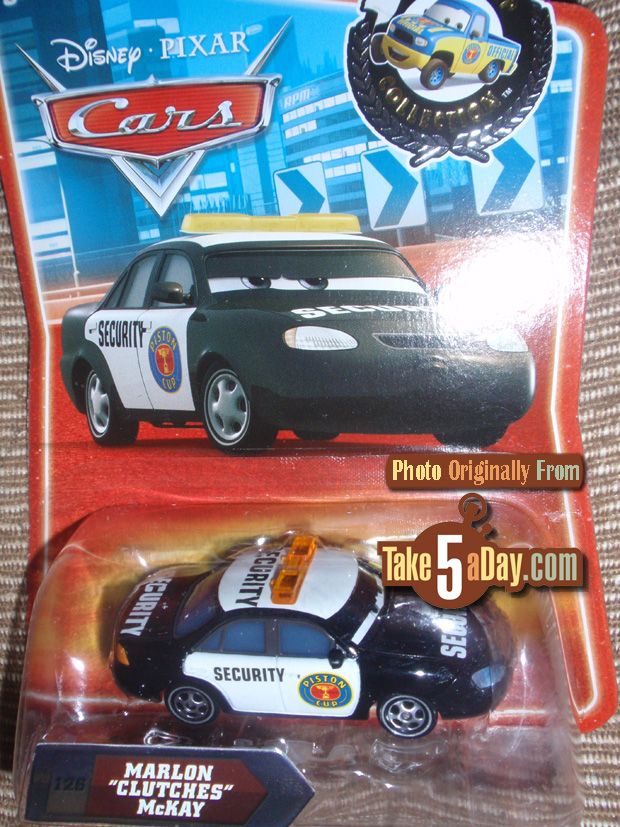 No shock, he's back in black & white with fixed eyes.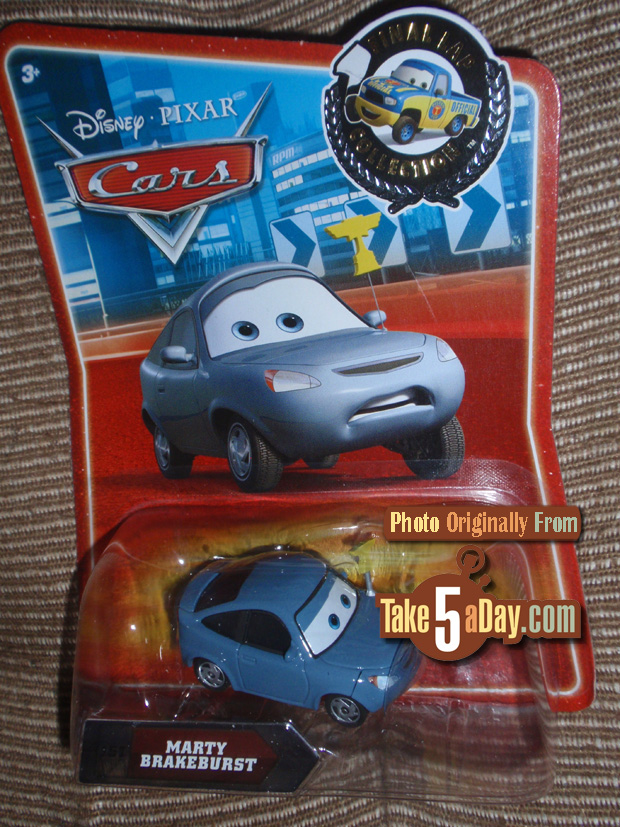 Marty Brakeburst hates to burst your bubble so he's rooting for the Piston Cup … GOOOO TROPHY!
Matthew is True Pantone 285C Dinoco Blue McCrew for all you design geeks … his friends back in the hood just call him MC Squared … and of course, his class mates called him Zat-tat-tooey Bo-Fatty Hatty GregoCatty Biggie Biggs (his classmates were not smart) … He used to go by Matty but a lot of people would drive up to him and punch him in the face.
It is any wonder I was fired from the back of the card name description blurb gig?
And Minteresting … another M CAR …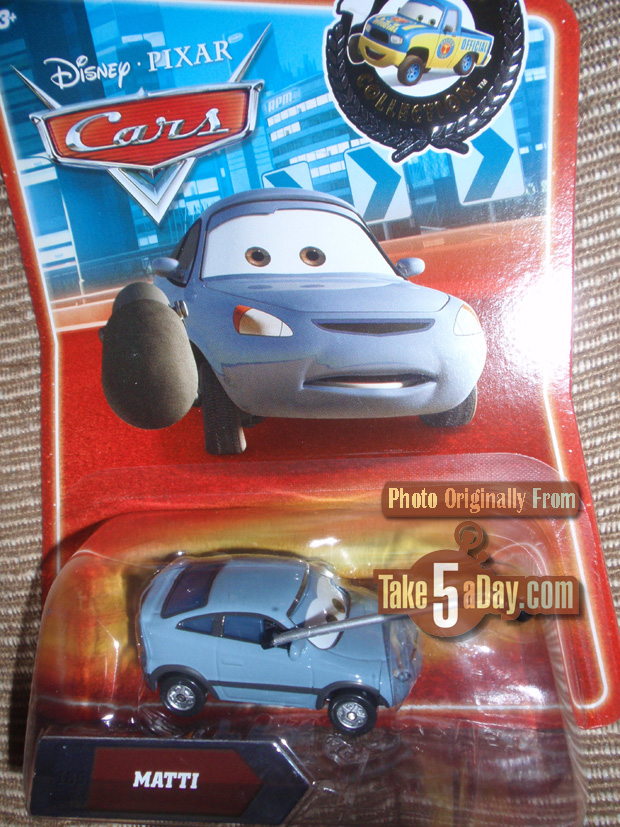 It's Matti – it's the other one!
There is a rumor that these are now packed 12 to a case so three of each? And maybe the "re-releases" are also 12 to a case but in their own case? Checklist here.
May you live in the most interesting of times and find these minty mint targeted Target stores.
Thanks, Mariela.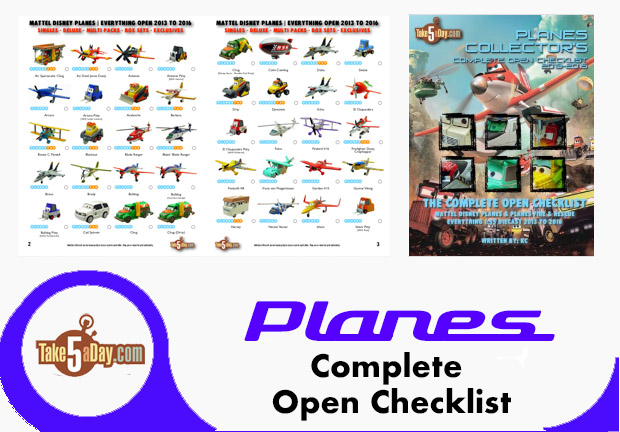 metroxing

19 August 2010

Mattel Disney Pixar CARS


37 Comments