Home
»
Mattel Disney Pixar CARS
Mattel Disney Pixar Diecast CARS: Final Lap & Lenticular Checklist
Here is the latest unofficial official checklist complied from various sources of information.
What does this list mean?
Well, it may not mean anything – we can reasonable certain that most CARS shown in the 2010 Collector's Guide will probably come out but beyond that, it's impossible to say with any certainty.
Um, of course, the ones that have actually been released, I will take retroactive bets.
So, will Jamie, Johnny or Bert come as an lenticulars? In theory but no guarantees …
The Final Lap "re-releases" have gotten much, much longer … the previous ratio of "re-releases" to new Final Lap CARS was like 1:2 but now it's like 1:1 which presents some logistical anomolies … will we suddenly see cases with mostly older CARS like Wingo & Snot Rod? Will we actually see Lizzie? I can believe we'll see Race Official Tom as someone really, really loves that CAR but some of them on the list are definitely O RLY? For reals? Trunk Fresh Pitty? I'm not sure if someone just copied and pasted from a Race O Rama list … so, here's the list but I would not exactly bet the house on seeing everything on Final Lap CARS. I think the new CARS on the list seem pretty likely to get a release … and Wingo, Snot Rod, Sarge, etc … I could see happening and even Lizzie but Tank Coat Pitty and Roman Dunes … well, anything is possible …
BTW, there is a new CAR on the list – MATER WITH LAMP. I'm presuming it's Ghostlight Mater and my guess is it's a CHASE LENTICULAR.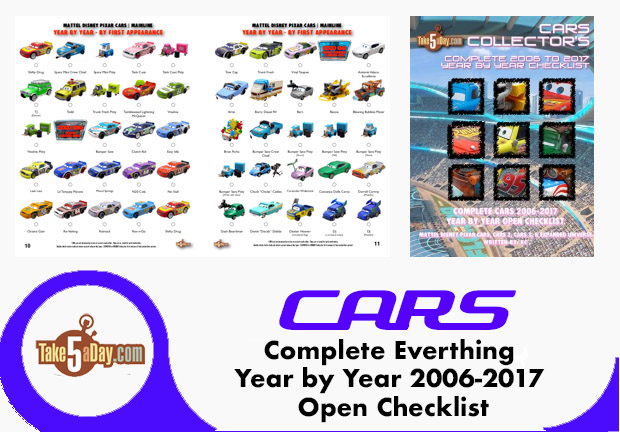 metroxing

16 August 2010

Mattel Disney Pixar CARS


11 Comments