Home
»
Mattel Disney Pixar CARS
Disney Pixar CARS: Monster Truck Mater Premieres Tonight
Straight from the press release:
PREMIERE OF NEW DISNEY•PIXAR "CARS TOONS" SHORT TO BE PRESENTED FRIDAY, JULY 30 ON DISNEY CHANNEL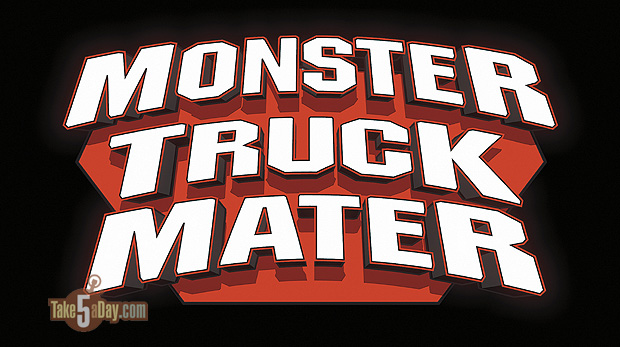 A new Disney•Pixar "Cars Toons" short will premiere FRIDAY, JULY 30 (9:30 p.m., ET/PT) on Disney Channel. The animated short, directed by Academy Award®-winner John Lasseter with Rob Gibbs co-directing and composed by Mark Mothersbaugh ("Devo"), will also be presented on Disney XD on Friday, August 20 at 7:05 p.m., ET/PT.
In the episode entitled "Monster Truck Mater," Mater is a professional wrestler who works his way up the ranks from amateur to World Champion Monster Truck Wrestler, wrestling all kinds of characters along the way. When faced with his biggest opponent yet, Mater brings in his "tag team partner," Frightening McMean.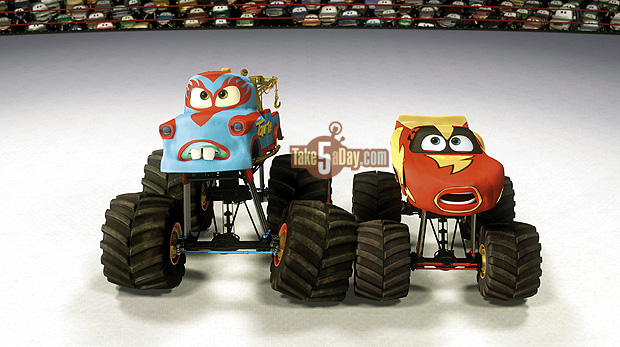 The popular "Cars Toons" shorts debuted in October 2008 and, during the current quarter, have already reached 47.7 million unique Total Viewers, including 19.0 million among target age group Kids 2-11.
Also …
Disney•Pixar's "Cars 2," will hit the track on June 24, 2011 and will be presented in Disney Digital 3D™ in select theaters. In this thrilling new high-octane installment of the "Cars" saga, all the world's a racetrack as superstar Lightning McQueen zooms back into action, with his best friend Mater in tow, to take on the globe's fastest and finest. Mater and McQueen will need their passports as they find themselves in a world of intrigue, thrills and fast-paced comedic escapades.
And …
Disney•Pixar World of Cars Online (www.WorldOfCars.com) is live! The free-to-play, browser-based virtual world lets kids create their own car and join Lightning McQueen and the cast of "Cars" in Radiator Springs. In the world, kids can make new friends, race on a variety of tracks, play fun mini-games or just explore the open road, taking on offbeat adventures with Mater, Fillmore, Sarge and others!
And of course, the diecast checklist from earlier today.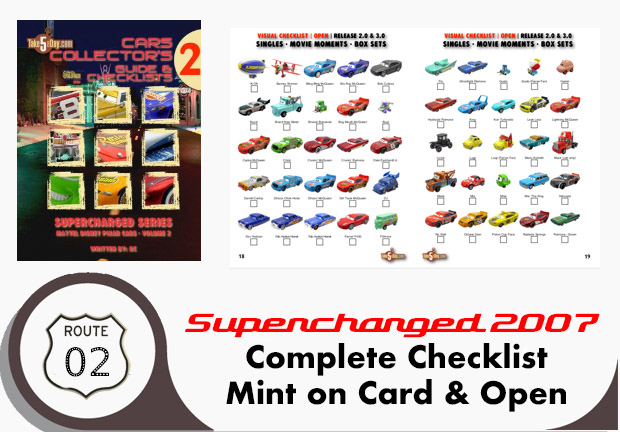 metroxing

30 July 2010

Mattel Disney Pixar CARS


19 Comments