Home
»
Mattel Disney Pixar CARS
Disney Pixar CARS: Mater Tall Tales Mater Wrestling Toon July 30, 2010
"A new Disney•Pixar "Cars Toons" short will premiere FRIDAY, JULY 30 (9:30 p.m., ET/PT) on Disney Channel. The animated short, directed by Academy Award®-winner John Lasseter with Rob Gibbs co-directing and composed by Mark Mothersbaugh ("Devo"), will also be presented on Disney XD on Friday, August 20 at 7:05 p.m., ET/PT."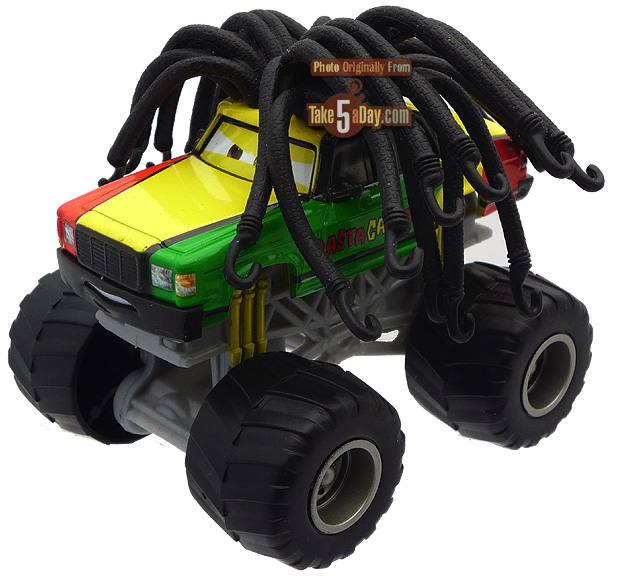 (Yep – his 'dreadlocks' are all rubber-vinyl and floopy & floppy).
"In the episode entitled "Monster Truck Mater," Mater is a professional wrestler who works his way up the ranks from amateur to World Champion Monster Truck Wrestler, wrestling all kinds of characters along the way. When faced with his biggest opponent yet, Mater brings in his "tag team partner," Frightening McMean."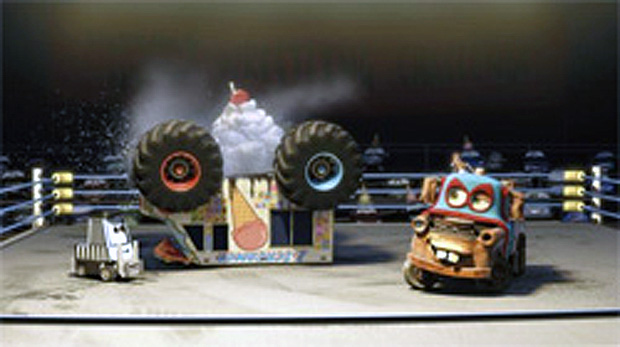 Check out the Preview Trailer …
Our original posts of the diecasts is HERE.
You can view the first three on the official Toons YouTube Channel. Or if you clicked on the link above, just click on OUR FAVORITES.
You can buy all the shorts EXCEPT the Monster Truck one from iTunes UK if you don't mind a hurdle, skip, jump and handstand hurdles to get it on your iDevice or Mac or PC.

With the second volume of Mater Tall Tales, the book called Heavy Metal Mater & other Tall Tales is out now … this Mater Tall collection will feature the novelizations (for kids) of the following shorts: Tokyo Mater, Unidentified Flying Mater & of course, the unseen in the US, Mater as a rock star in Heavy Metal Mater. (shorts #4-#6).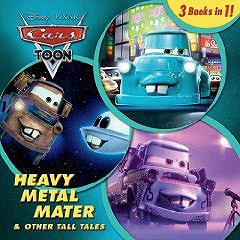 Monster Truck Mater is short #7 – clearly two more are coming in the next few months as the compilation book of the "kid's novelization" of the first 9 shorts is coming in January 2011. You can pre-order from Amazon. There is no cover art yet.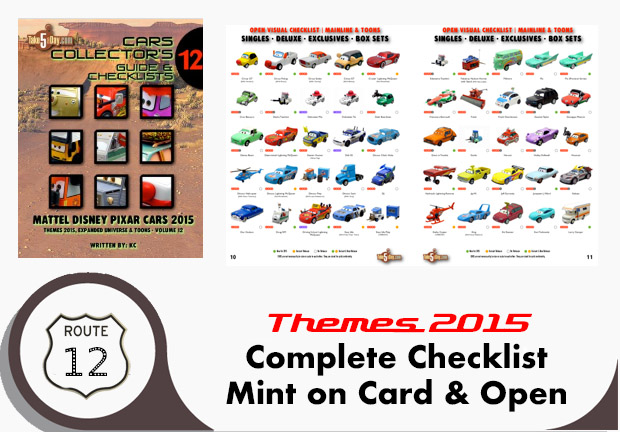 metroxing

17 July 2010

Mattel Disney Pixar CARS


9 Comments