Home
»
Mattel Disney Pixar CARS
Disney Pixar CARS: Boom Studio CARS Comic Issue #6 – Best Easter Egg Ever
Remember, next time you're in Radiator Springs, be sure and stop by …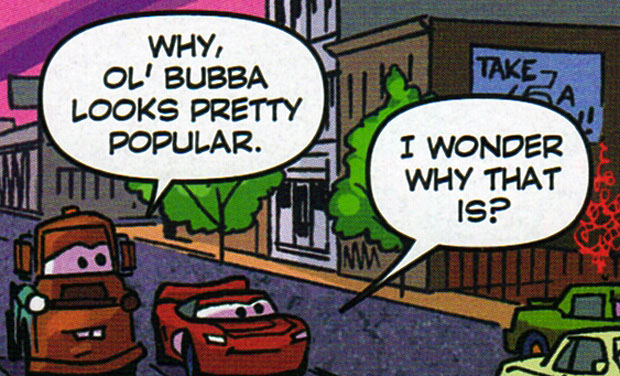 Thanks for immortalizing us, Allen!
Allen Gladfelter is of course, the great artist of the ongoing Boom Studios CARS Comic series … and Allen will even be co-writing some of the stories later this year – nice! Thanks for including us … and remember next time you're in Radiator Springs, stop by for some free WiFi, a Nitroade Frozen Yogurt and free vuvuzela for the kids!
Hey look, everyone – we're an Easter Egg 🙂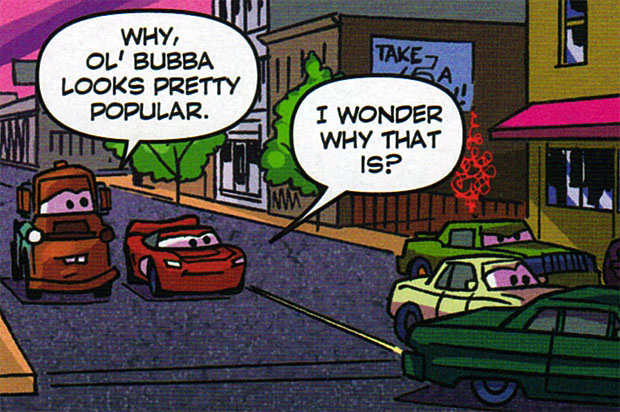 Here's what the covers A & B of issue #6 looks like (I believe there is no Cover C for #6) … you better go buy one now … like Wolverine's first appearance … hey, you never know 🙂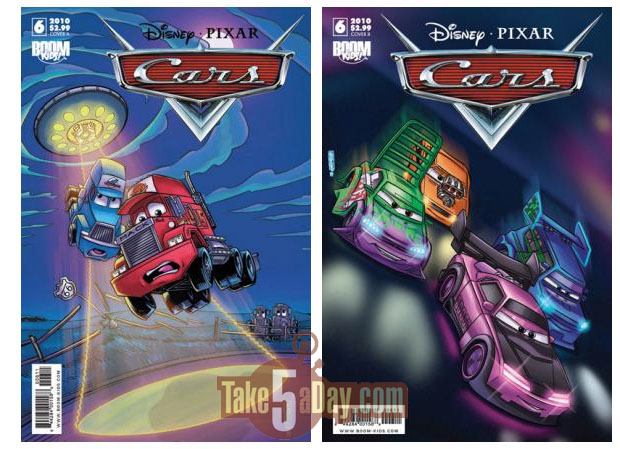 Cover art also by Allen – both look very cool!
Thanks Allen and looking forward to the upcoming CARS issues! He's also going to be doing the art for the second CARS series …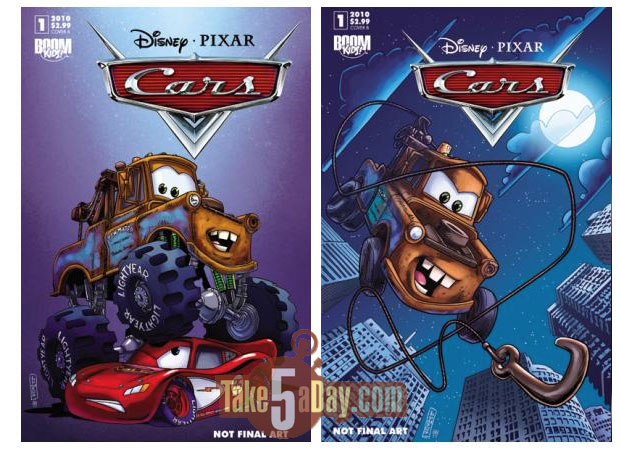 They should be out at SDCC – it looks pretty funny 🙂
You can check out Allen at our SDCC Panel last year (along with Alan Porter, the writer).
Allen will be at SDCC … "Yes, I'll be signing comics and doing custom sketches at the Boom Studios booth!  Stop by!"
If your local comic book store does not carry CARS, here's a link to THINGS FROM ANOTHER WORLD (TFAW), type in the search DISNEY CARS to order or pre-order.


metroxing

2 July 2010

Mattel Disney Pixar CARS


13 Comments