Home
»
Mattel Disney Pixar CARS
Disney Pixar CARS & Toy Story: How to Identify Your Todd, the Pizza Planet Truck
It's nice we now live in a toy world where we have a slew of Todd the Pizza Planet trucks …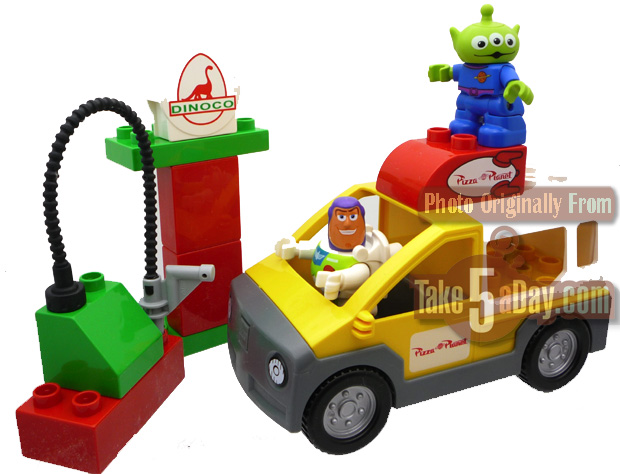 The Duplo one is nice and Duplo blocky – good to chew on – nom, nom, nom … very smooth and smart enough that even blocky adults can't lodge them … kids of course are smarter than that and will stick to pizzas and gold coins as they always have in eating things.
There's not a lot of pieces to assemble – the figures comes assembled and the Pizza planet truck is basically three pieces (truck, cab & sign) … but still cool – Buzz has legs in case you're wondering, I just stuck in there.
You can find it here at Amazon.
Then a set up in complexity – DO NOT MIX THE NUMBERED bags as you open them …
The Lego Pizza Planet Truck …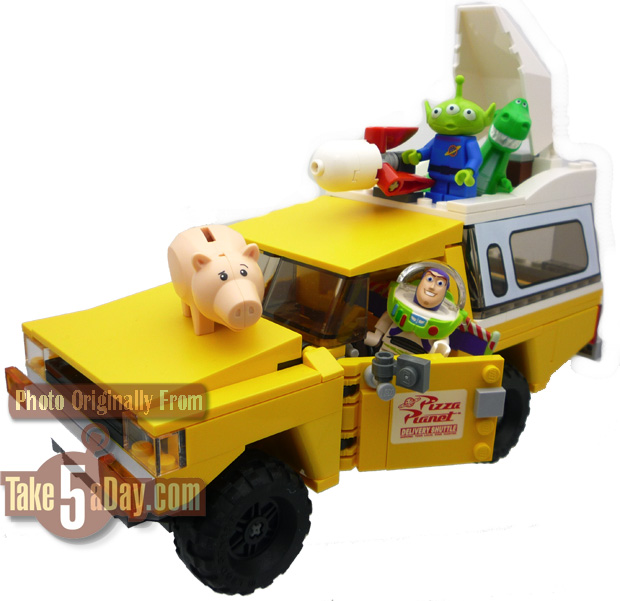 The Pizza planet truck is not only cool but comes with four cool figures … Buzz, Dinosaur dude (Rex), alien dude and slotted pig (Hamm).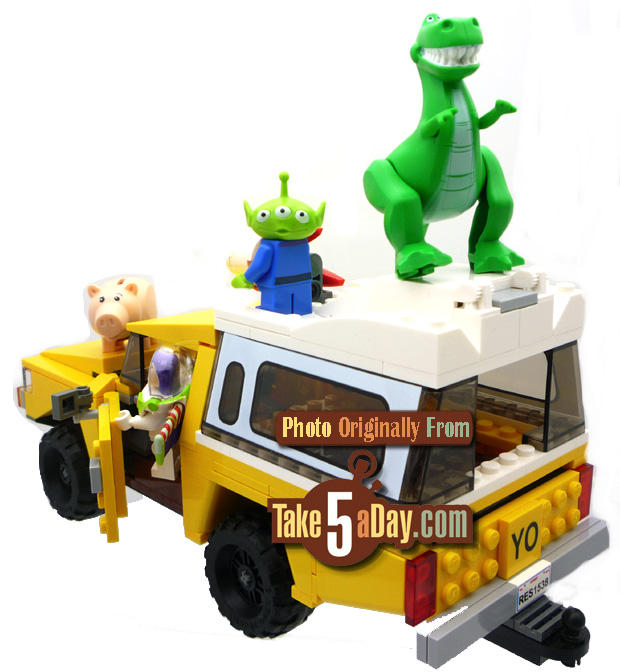 AND there is even a pizza launcher! Pull on the back hitch …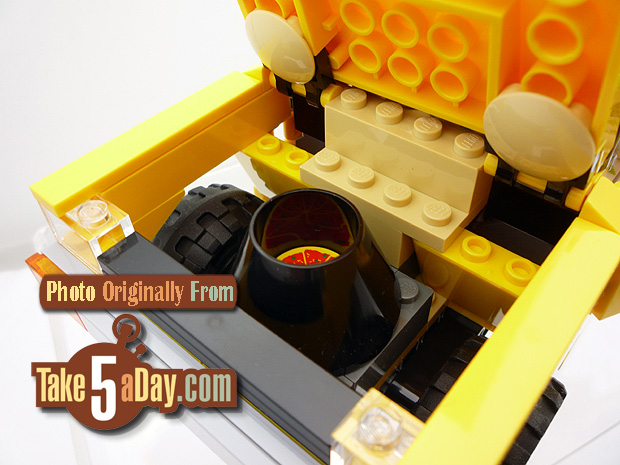 The pizzas you loaded in the carburetor will drop in the firing position, release the hitch – boing, out comes a pizza – shooting style … I think there's a joke about carbs and pizza in here somewhere. Where is my big book of puns when I need it?
The detailing ix extra cool – Rex, the Dino has soft rubbery hands and Hamm, Mr. Slotted Pig himself has a soft plastic cork …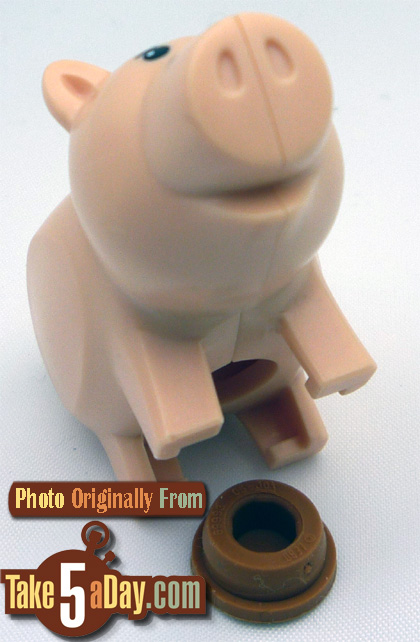 Nobody look!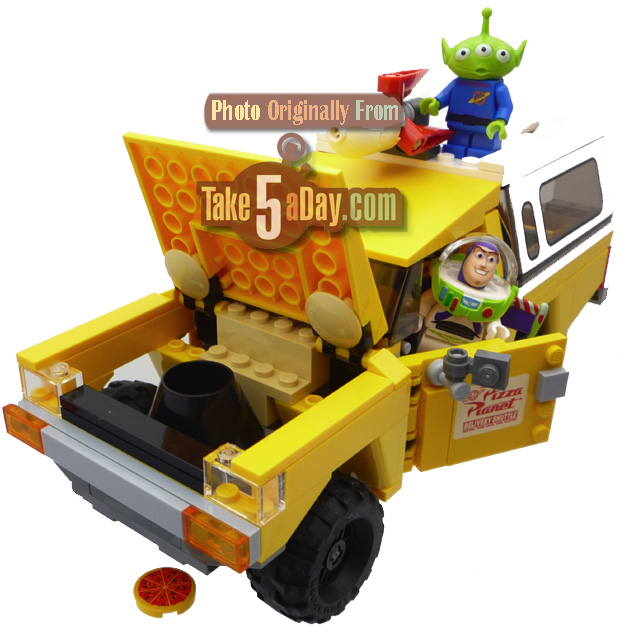 You also get 4 pizzas for flinging-flanging fun …
Plus it's the perfect scale for our beloved Todd, the Pizza planet truck …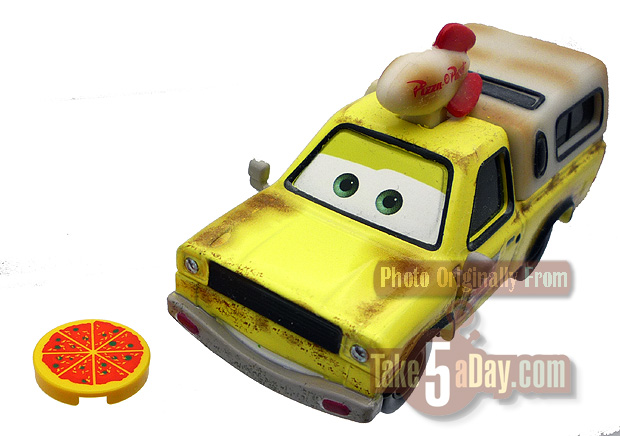 Hey, I found my pun book …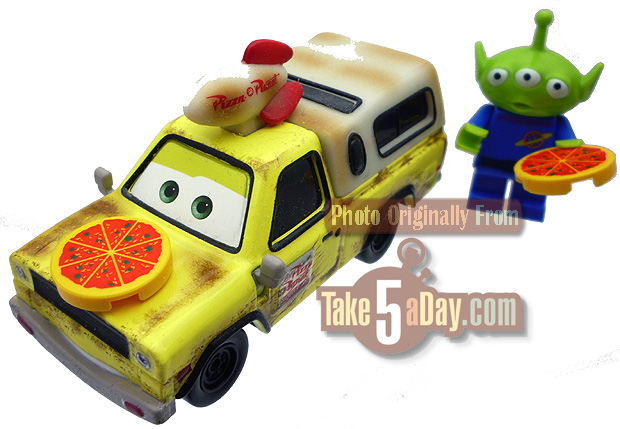 Take me to your liter …
I got a million of them!
And a free iPhone wallpaper …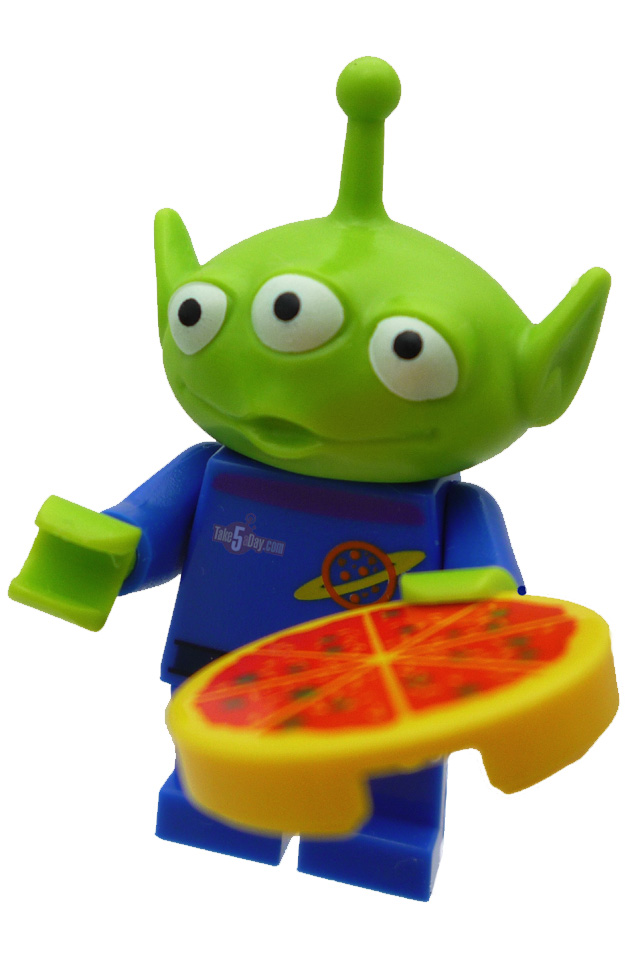 And of course, a real life Pizza Planet truck …
And where to find Todd in every Pixar film … EXCEPT …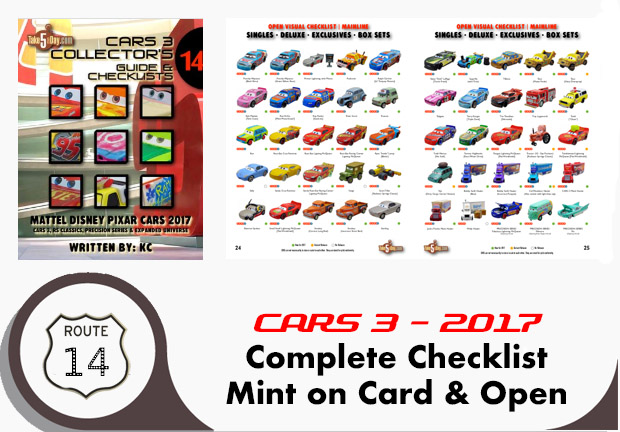 metroxing

28 June 2010

Mattel Disney Pixar CARS


8 Comments