Home
»
Mattel Disney Pixar CARS
Mattel Disney Pixar Diecast CARS: Kmart Cars Day #4 Approaching
Sunday Insert …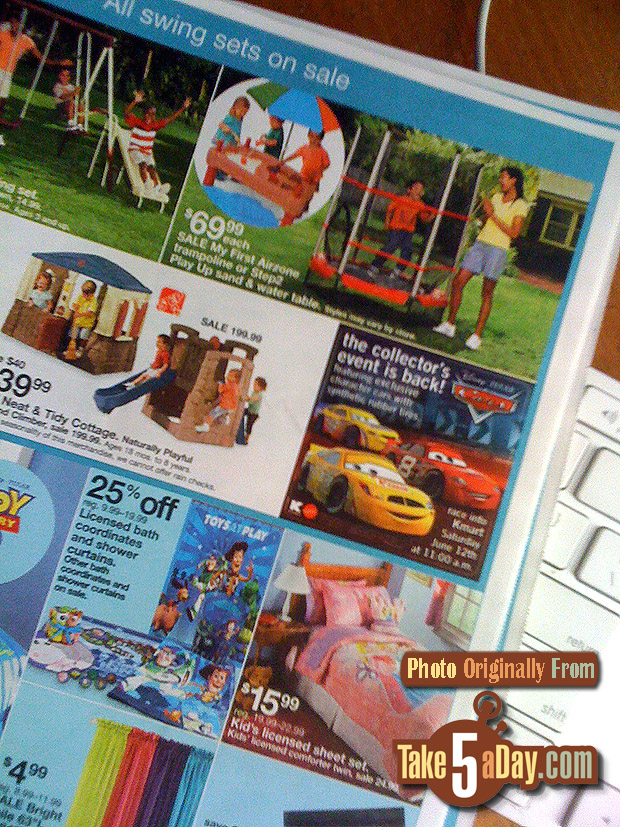 Next Saturday 11 AM, June 12, 2010.
What is the Kmart CARS Collector Event Day?
Twice a year, Kmart stores offer EXCLUSIVE rubber tire Piston Cup racers. There was on on-line presale but that is closed. Your next opportunity is this Saturday in stores ONLY to buy them individually.
How Does it Work?
Generally around the toy section, they will set up a table – you will also see some people gathered about (from some to hopefully not too many). At around 11 AM, they will begin letting people draw numbers. The rules are that ANYONE who is capable of physically drawing a numbered ticket is eligible to draw … meaning pretty much anyone from the age of 6 month and up … they will then call out numbers randomly from the draw – if your number is called, you are allowed to select up to 5 CARS.
Will I get the CARS I want?
This is what is supposed to be in each case – though some cases may vary … the number at the top of the row indicates how many are in each box so you can decide from these what are the 5 you would like.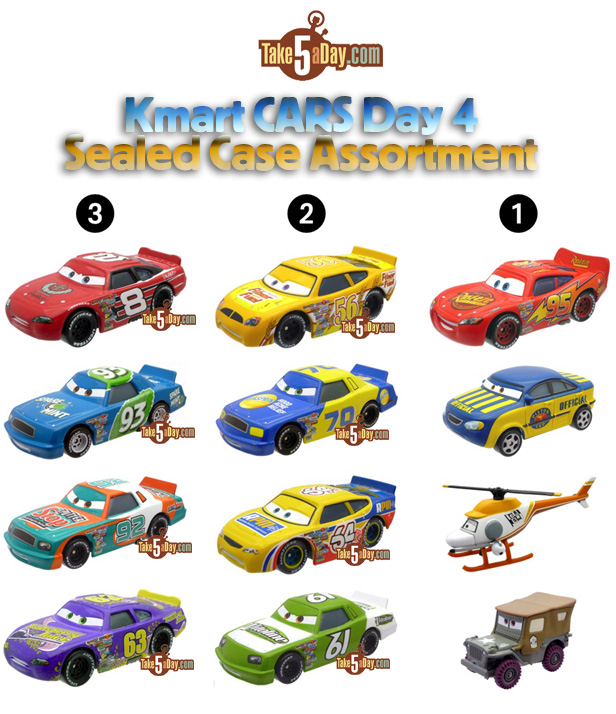 Will I get the CARS I want (Part II)?

Depending on how many people there are, and how many boxes AND what number you draw in the process will clearly affect what is available to you. Most stores will receive anywhere from 8-24 cases meaning there will 160 to 480 Piston Cup racers at that store so you can do the math based on the actual number of people there. After EVERYONE has been called, some stores have a free for all where people grab whatever else they want and other stores continue to draw a second or third time until they are out of CARS.
If you are interested in a complete set, keep in mind there are two complete sets in each box times the number of boxes at that store.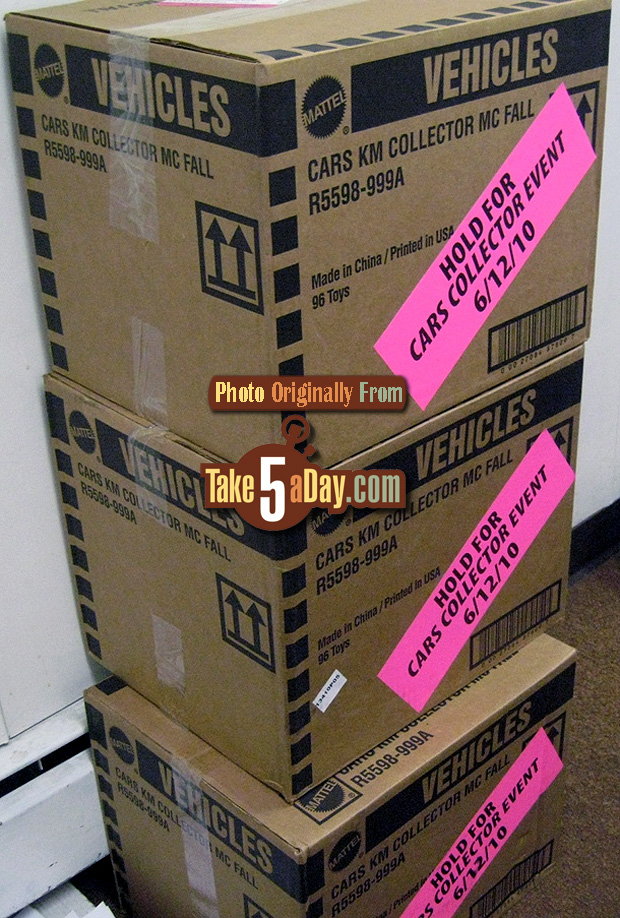 (here is a pic from 'NascarBronco'), these are MASTER CARTONS containing 4 boxes within so this store received 12 CASES or 240 Piston Cup racers with rubber tires.
What Kmart stores are participating?

How early should I go to the event on June 12, 2010?
OFFICIALLY, they are supposed to draw numbers at 11 AM and in the order of your drawn number. So, you might show up at 10:58 and draw a low number or show up at 8:30 AM and draw a high number.
WARNING – there are stores that aren't going to follow the official, guidelines so you probably want to show up at least by 10:30-10:45 and scope out the situation … in some cases, you actually have to remind them to re-read their instructions. It's by the number you draw and not when you begin to line up.
If I pre-ordered, they have shipped?

It looks like many people have received shipping confirmations.
08-Jun-2010  Dear Kmart.com Customer,
Great news, your order is on its way. Order number ********* has shipped containing item(s) listed below.
Orders with multiple items may ship separately. We will send you a ship confirmation for each shipment to keep you updated on the status of your order.
Thank you for shopping at Kmart.com. We truly appreciate your business and hope you enjoy your items.
Sincerely,
Imran Jooma
Senior Vice President, e-Commerce
Ground shipping will depend on far you are from the Illinois warehouse – so Midwesterners might receive their CARS by Friday while the coast can probably expect them on Monday or so.
Any more questions, drop it below.
What they look like on cards HERE.
Contest runs until FRIDAY NIGHT PST – ENTER HERE!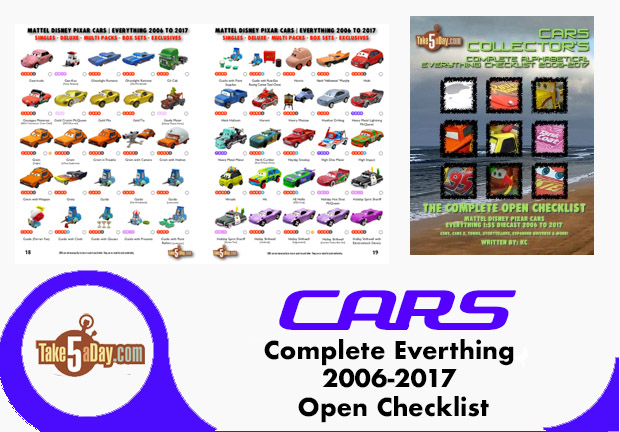 metroxing

8 June 2010

Mattel Disney Pixar CARS


31 Comments