Home
»
Mattel Disney Pixar CARS
Kmart Contest #2 – SEALED CASE 2010 Kmart Cars Day #4 CARS!
While Contest #1 has ended* – CONTEST #2 STARTS RIGHT NOW!
That's right – one giveaway of 4 CASES was not enough …
WINNERS drawn at random will EACH win 1 COMPLETE CASE of the 2010 Kmart CARS Day 4 CARS! One US winner! One international winner!
Here's the announced assortment & quantities in the case you will win!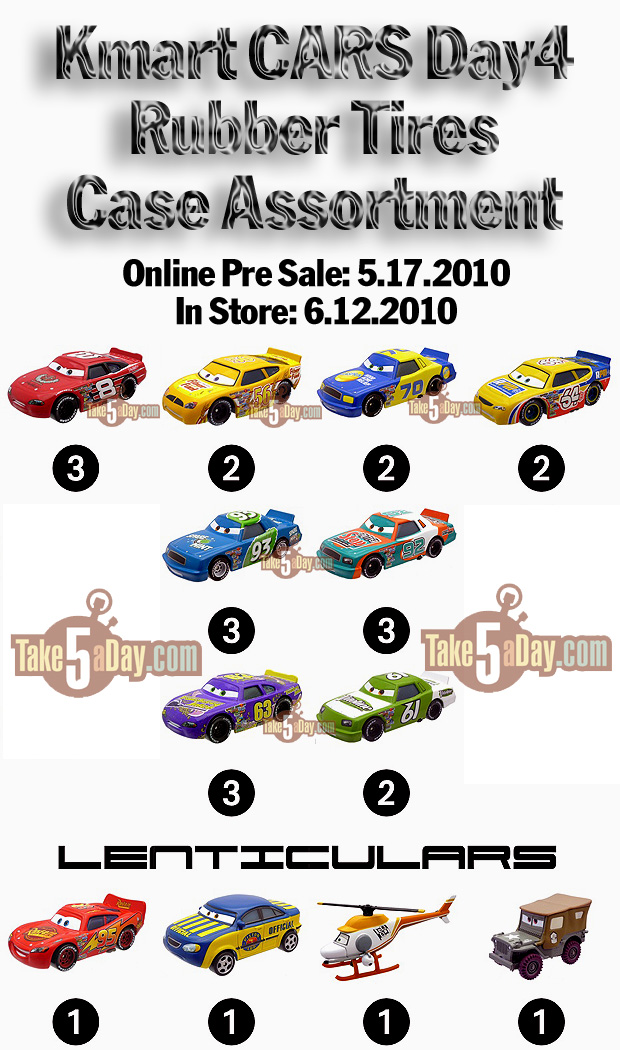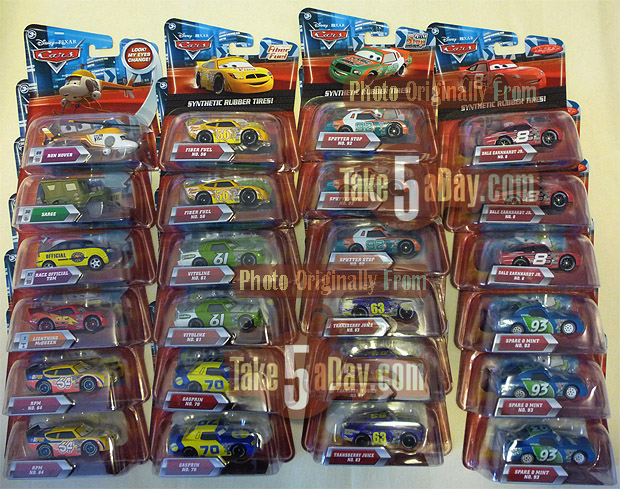 There will be one US winner and one international winner.
Enter below in the Comments.
Enter by WRITING in the comments …
CONTEST ENTRY US or CONTEST ENTRY INT'L
YOUR FAVORITE KMART STORE IS ___________*
* Enter a city where the Kmart is –  if you're not sure where your favorite Kmart is – be sure and check our EDITGRID spreadsheet for our recommendations to your favorite Kmart – it's about 1,300 way tie for us as to our favorite in case you're wondering. 🙂
Don't worry – more shopping tips and info will be provided as we get closer. In-store posters should go up on MONDAY.
So, contest starts right now and ends June 11, 11:59:59 PM PT.
You may enter both contests once every 12 hours but the US winner box will ONLY be mailed to a US address and the INTERNATIONAL winner will ONLY be sent to an address NOT in the US – what you do with AFTER you win is your prerogative but make sure you understand if you decide to enter both contests.
Thanks again Kmart and if you don't win, remember, there's June 12, 2010!
But good luck either way!
If you want to see them on cards, check out our post from earlier today.
(UPDATE – We are still sorting through the other contest entries since there was two ways to enter so it might this weekend before we sort through everything – thanks!).

metroxing

6 June 2010

Mattel Disney Pixar CARS


519 Comments