Home
»
Mattel Disney Pixar CARS
Disney Pixar CARS: True Art & Sheer Perfection
It's not often you see art that is perfect on every level – and the best art is the kind that makes you smile.
As many of you know, long time TakeFive member Paul B. is a teacher in Ireland and last year sent along a great class project involving CARS. This year they all decided to take it up about 1,000 notches.
I am still marveling at how they were able to accomplish this …this will dazzle you and BLOW YOU AWAY.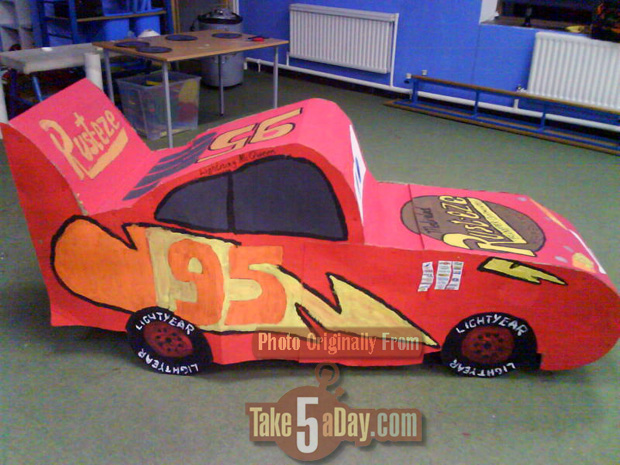 Using nothing more than cardboard, paint … and that magic of artistry, craftsmanship, imagination, & brains – they re-created CARS in giant form …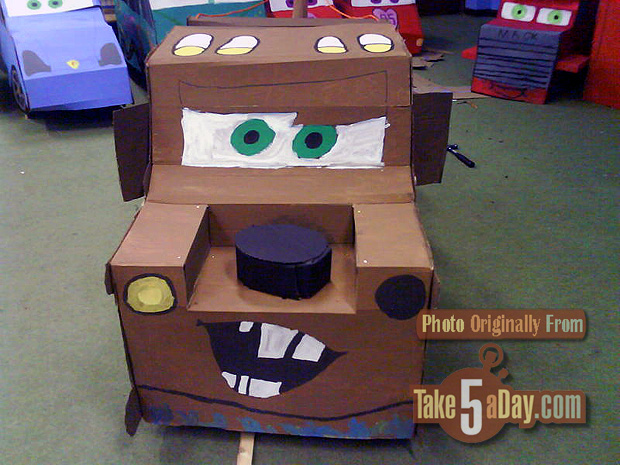 Note the attention to headlight details 🙂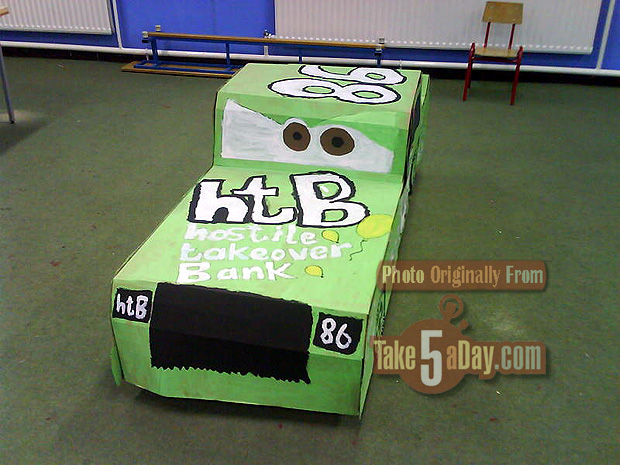 Even capturing the essence of Chick with his mustache.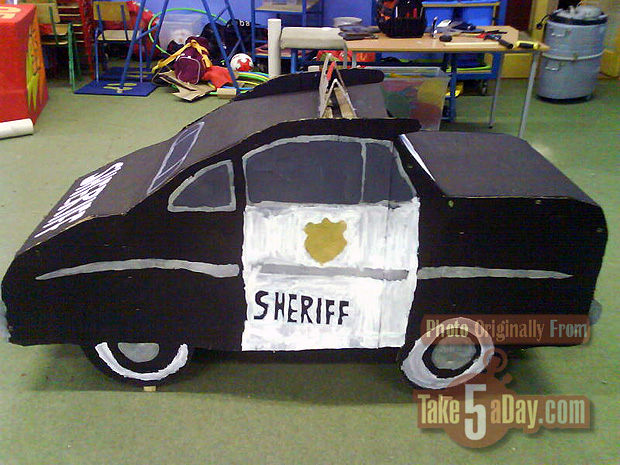 Accounting for ALL the different shapes of EVERY CAR …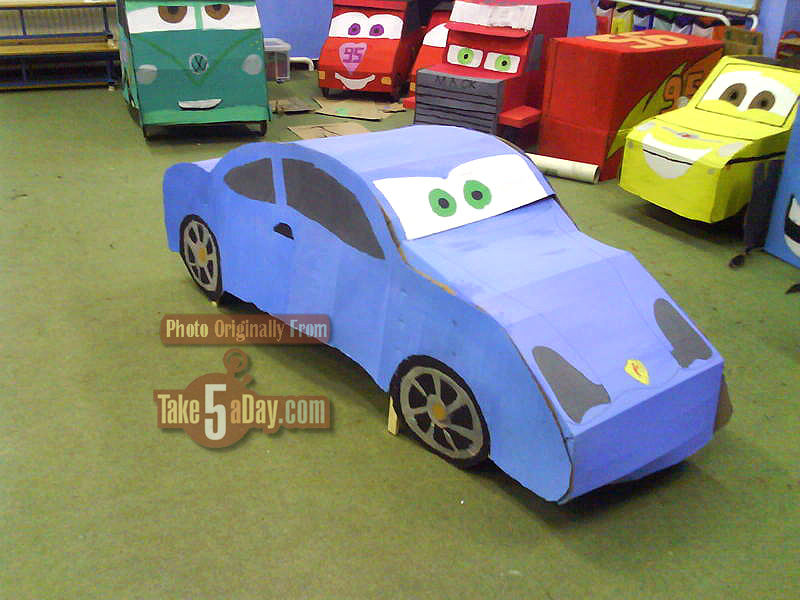 More …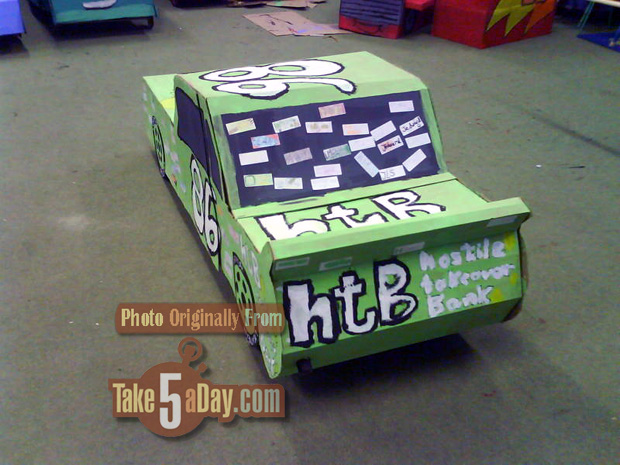 PERFECT and hilarious!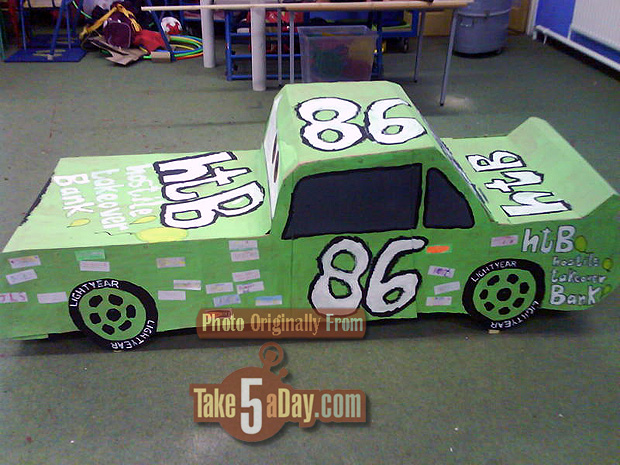 I can't even fold a cardboard to fit in my garbage can, I have NO idea how to create a CAR. I don't feel so smart …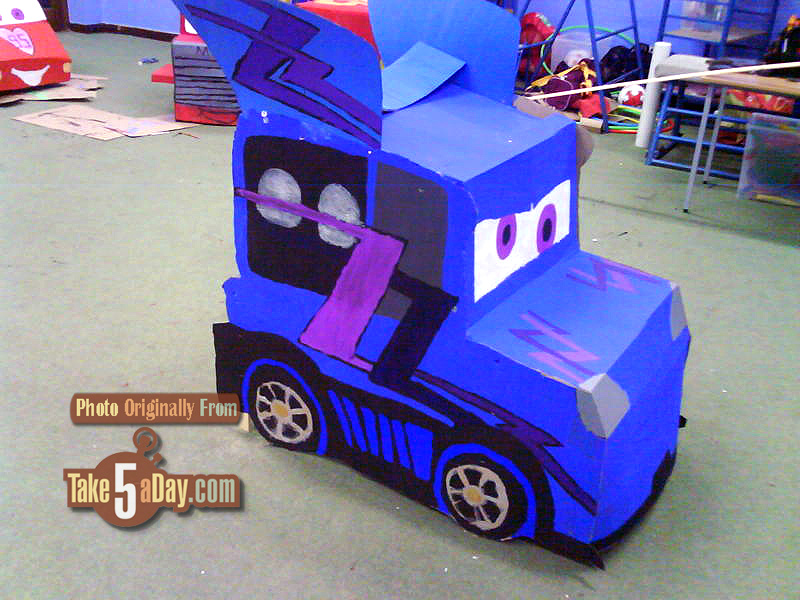 Man, I wished my REAL CAR looked this nice… It's artistic AND technically perfect.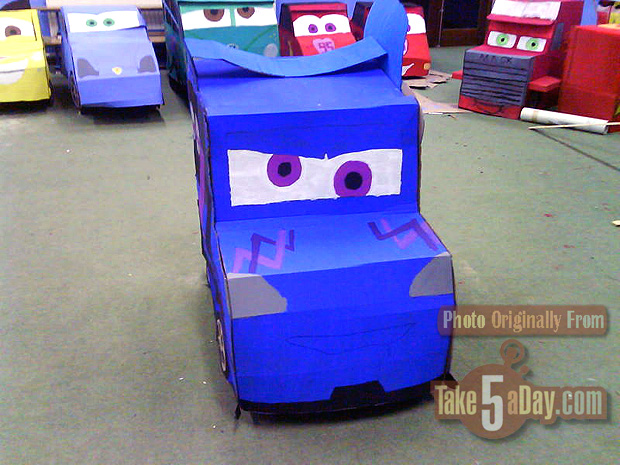 🙂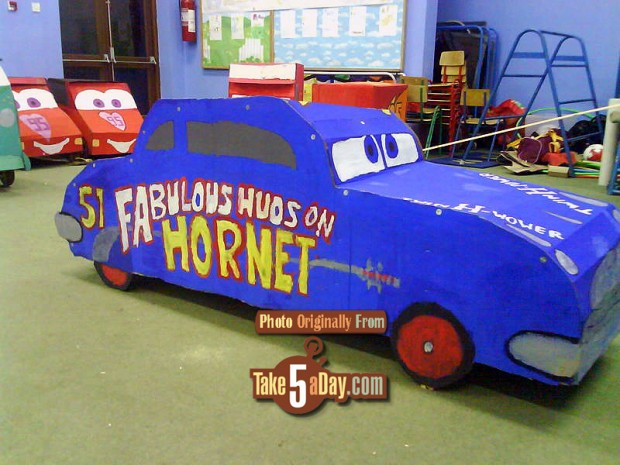 Captures Doc's expression and in scale … what more could you ask for?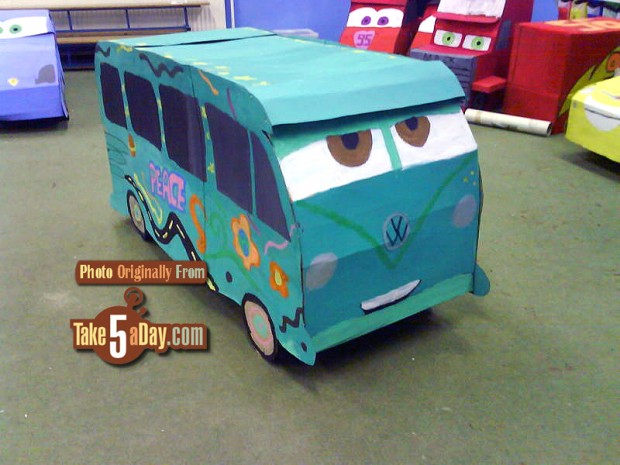 Fillmore is happy – he's 100 recycled materials …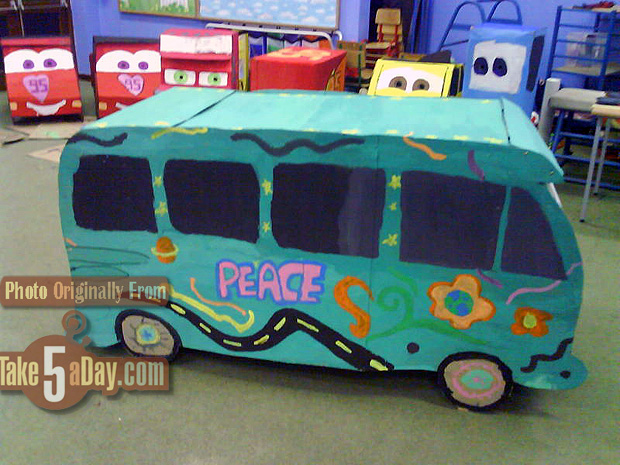 Roomy enough for me!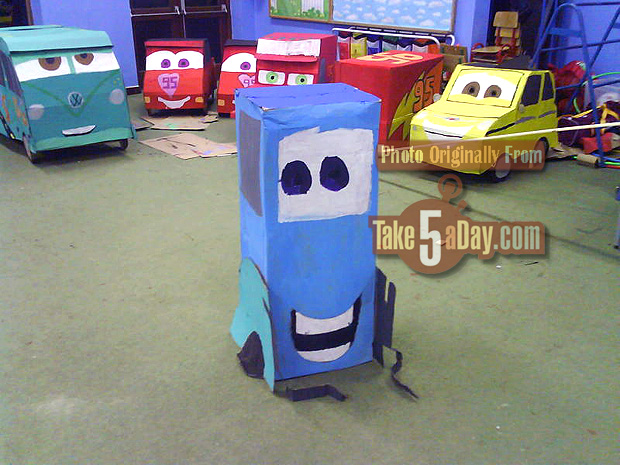 HILARIOUS and PERFECT! And to scale!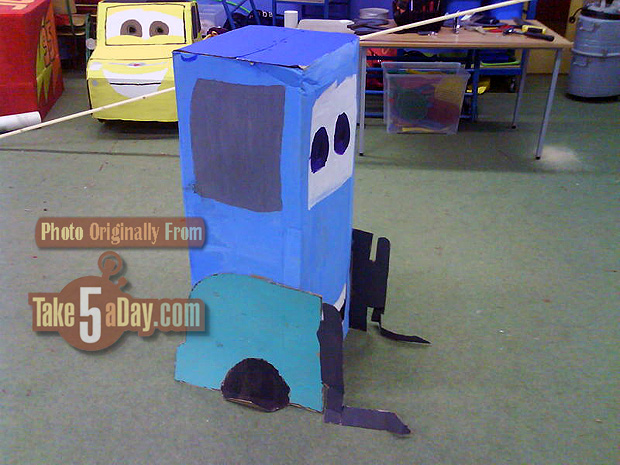 So, do the kids have a Pantone matching system or did they just eye it … kids are too smart and talented these days!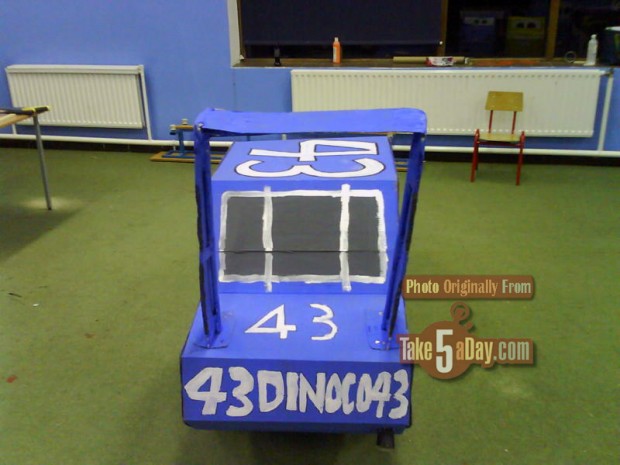 AND Engineered correctly – I feel like crawling under a rock …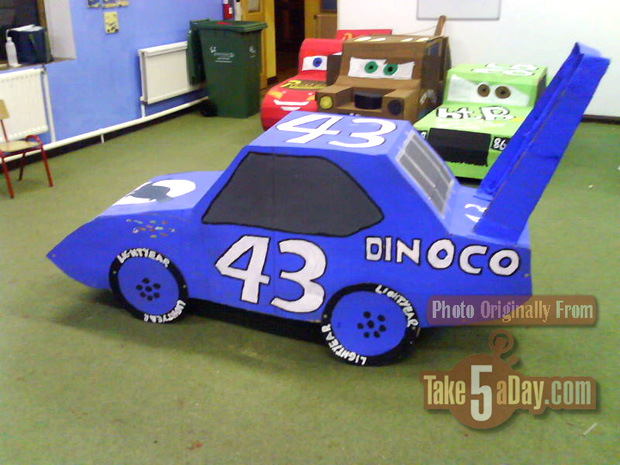 Um … could you kids make me a paper rock? Mine just looks like cardboard …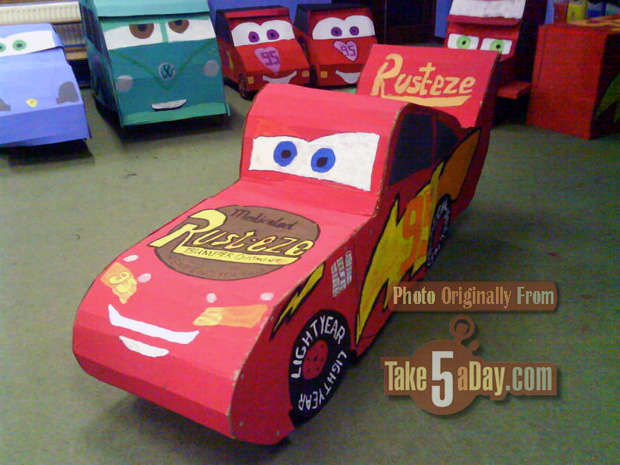 Sweeeeett!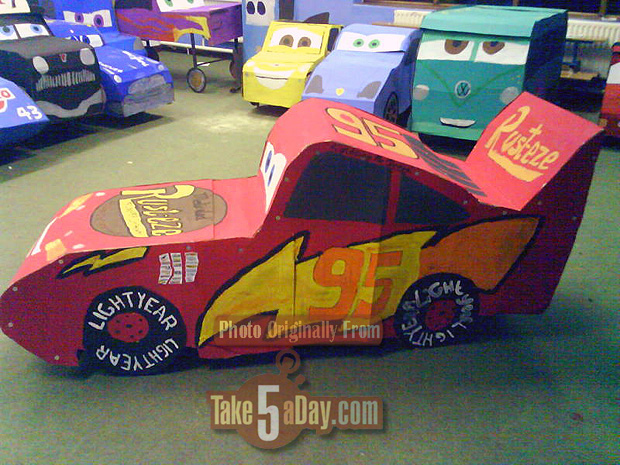 Note the sponsor stickers? 🙂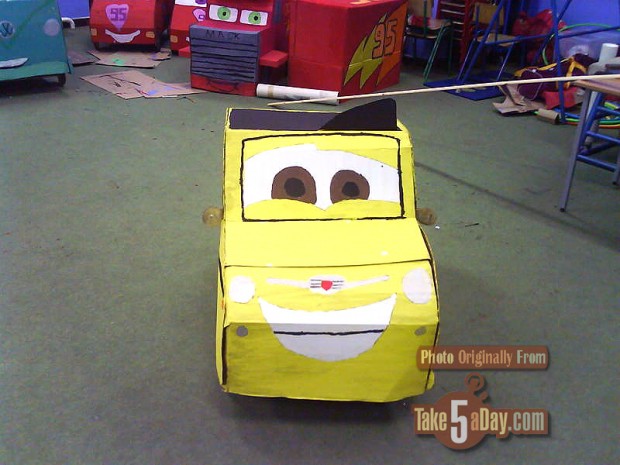 I cry … with joy.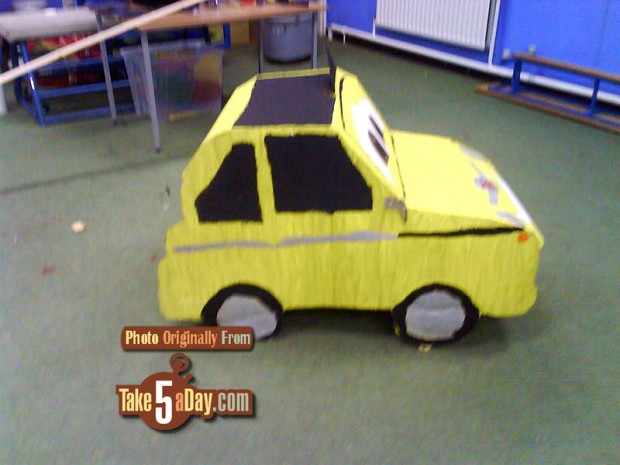 In scale …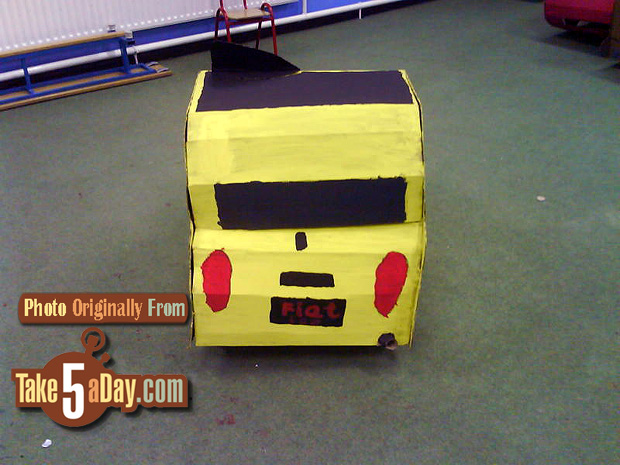 EVERY detail in place …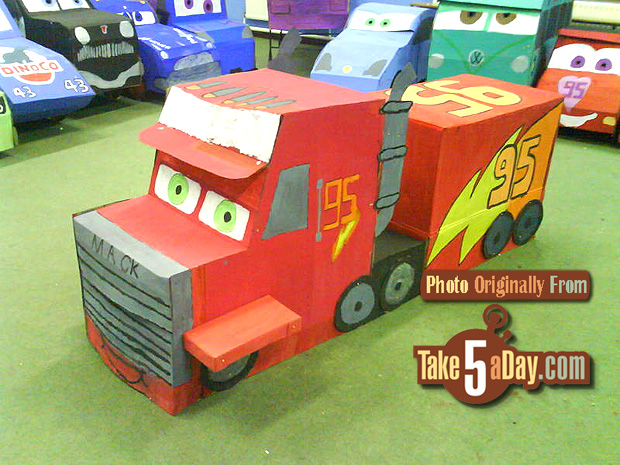 Mack is properly HUGE and perfect.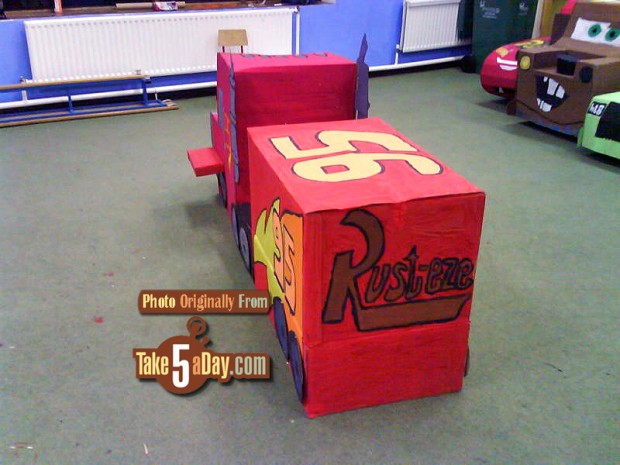 Pretty dazzling!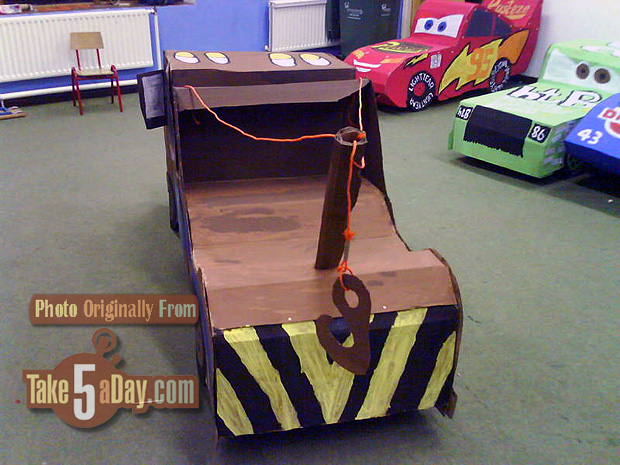 Again, all perfect.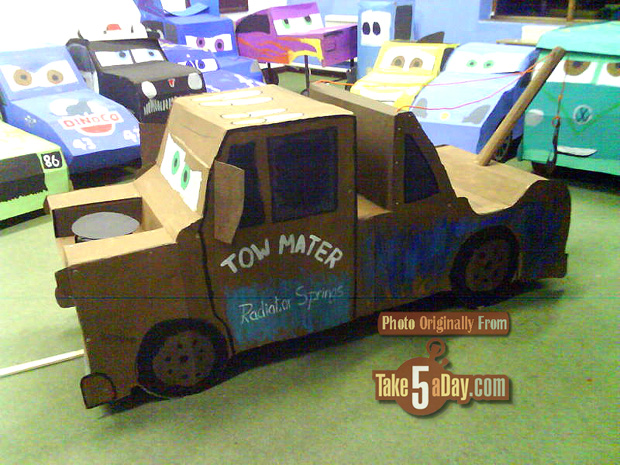 Cool and cute!

Can't have the Mia without the Tia.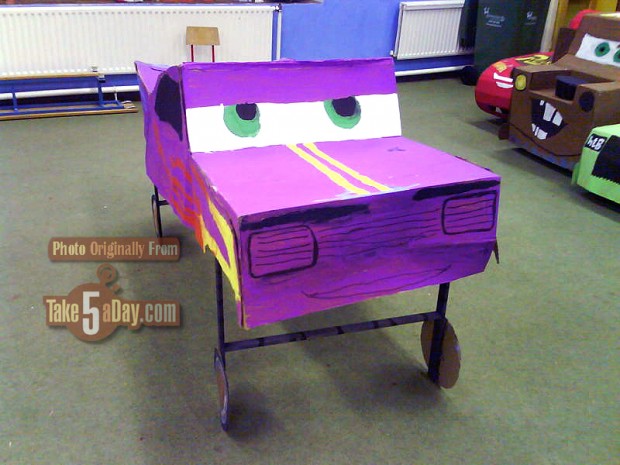 Ramone, oh yeah, let's just make him HYDRAULIC … no problem – we'll just build a platform …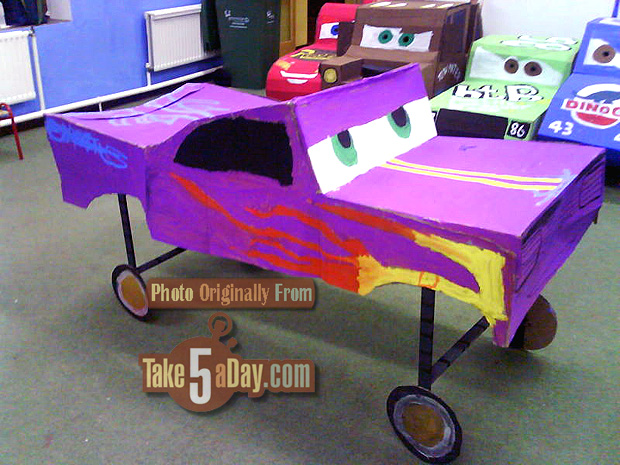 Oh yea, while we're at it – let's just paint him PERFECTLY …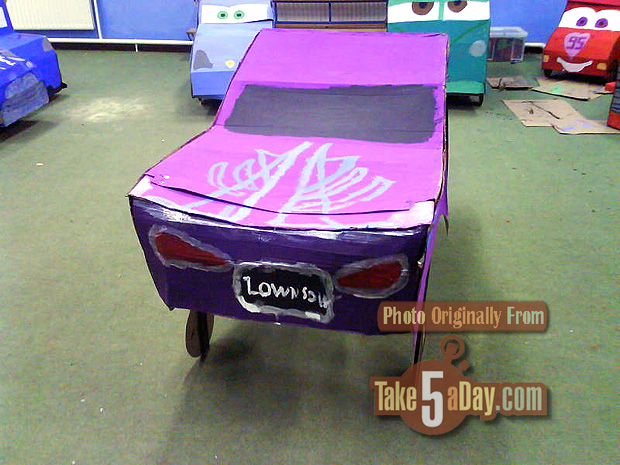 Make every detail perfect, not a problem … after all – we're genius artists!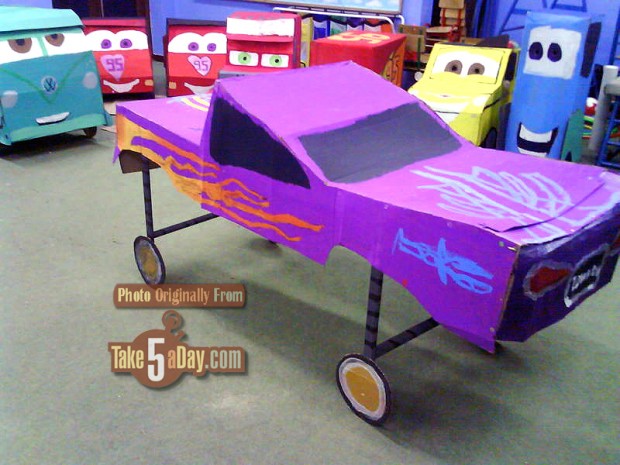 Humm, I wonder if you gave me some cardboard, some sticks and some paint … how long would it take me to reproduce a 1959 Chevy with hydraulics, in scale and color correct?  … if I drop everything, check back in 2013, okay? I might have the wheels done by then.
But this was not just to prove their more talented and smarter than the average most adults … yes, they were designed for a PARADE!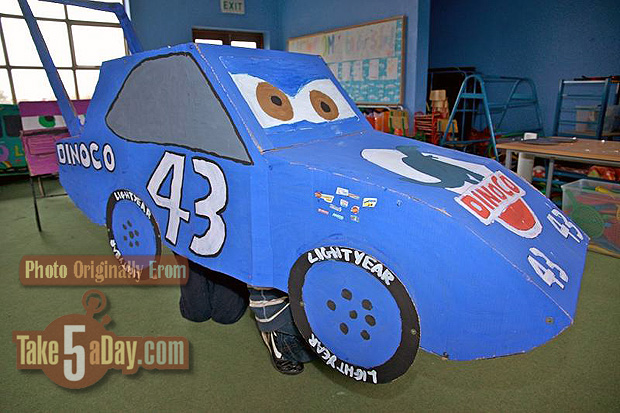 Man, if I had one of these, I could get so much candy on Halloween!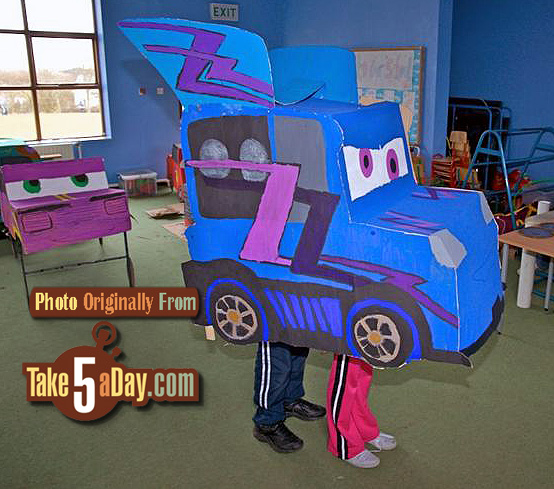 So, let me recap – great art, hilarious art, cool art, engineered to scale to each other, color correct AND functional?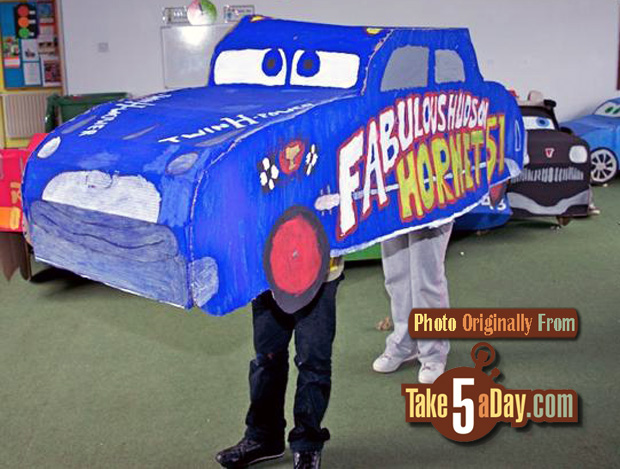 Good thing I'm not in this class …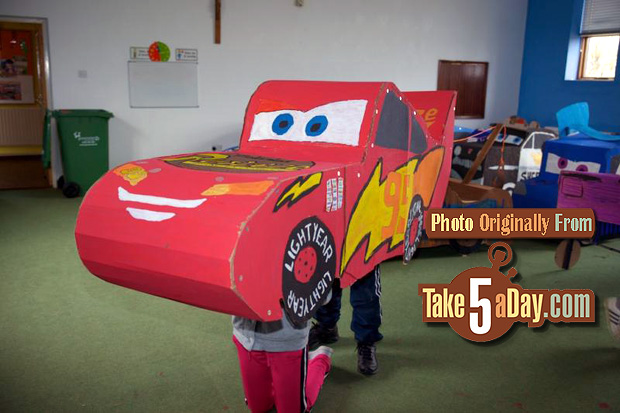 And of course, smaller CARS …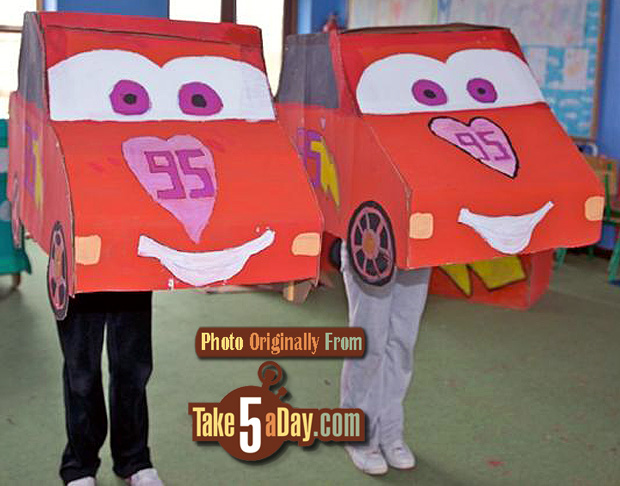 And Hydraulic Ramone …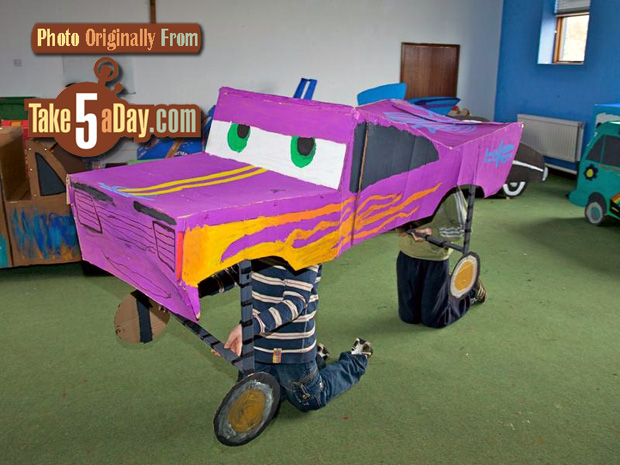 And here's the shock – they won 1st prize in the Youth section of the Grange St. Patrick's Day Parade … I'll bet the adult float division winner was glad there was an age cutoff …  🙂
Congrats on winning!
All and all, the most amazing art I've seen in a LONG TIME. Hilarious. Cool. Perfect in every way and genius on every level. Nice job on the combining of artistic talent, technical skills and brains … that might get you somewhere in the future … hasn't done much for me but maybe you'll do better. 🙂
Paul B. – clearly you're a great teacher  – thanks for sharing and helping make kids smarter … we could use more of that. 🙂
And D. Whitehead who photographed the 'legs' portion – thanks for the photos.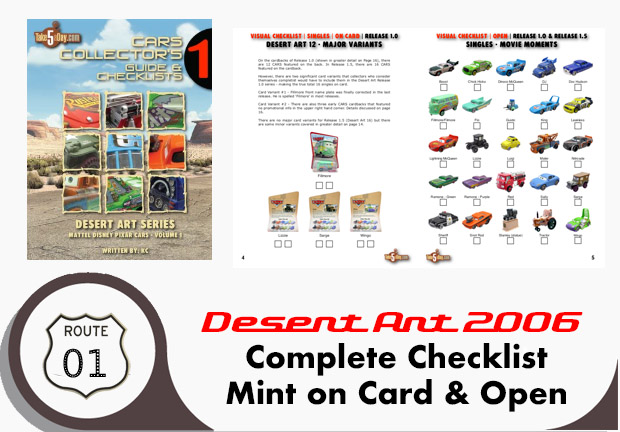 metroxing

21 March 2010

Mattel Disney Pixar CARS


32 Comments