Home
»
Mattel Disney Pixar CARS
,
Retail
Mattel Disney Pixar Diecast CARS: Kmart CARS Sale + Price Match
Kmart is having a sale on Haulers, Gift Packs (3-packs) & singles …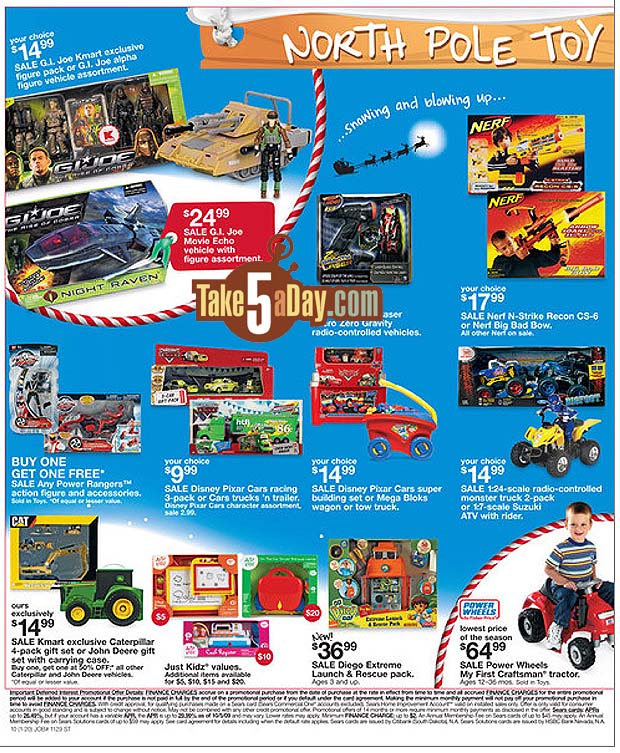 So if you did not get this ad in your Sunday newspaper, stop by Kmart first. If they don't have what you need, pick up this ad and take with you to Walmart or Target. Take your purchase to Customer Service and ask for a price match. You should have no problems with the haulers & Gift Pack (3-packs) as they are clearly pictured.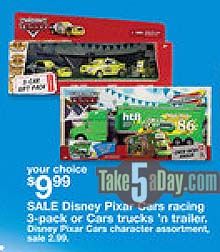 You might have more of a problem getting a $2.99 price match on lenticulars (aka: CARS character assortment with Eyes) since there's no picture-photo to compare and the name has the "with eyes" after it … but you can point out after they bar code scan it, it should come up as CARS Character assortment but it might take a little more work & tuggling which may or may not be worth your effort. Final Lap CARS (at Target) probably will not work for a price match as it will come up as CARS Classic Assortment which might be too far of a deviation but hey, if the line's not long at customer service … try it and let us know how it goes.



metroxing

29 November 2009

Mattel Disney Pixar CARS, Retail


13 Comments