Home
»
Retail
Happy Thanksgiving! The Stores are Ready For You!
As Nikko drove around Wednesday night, the stores are already for you!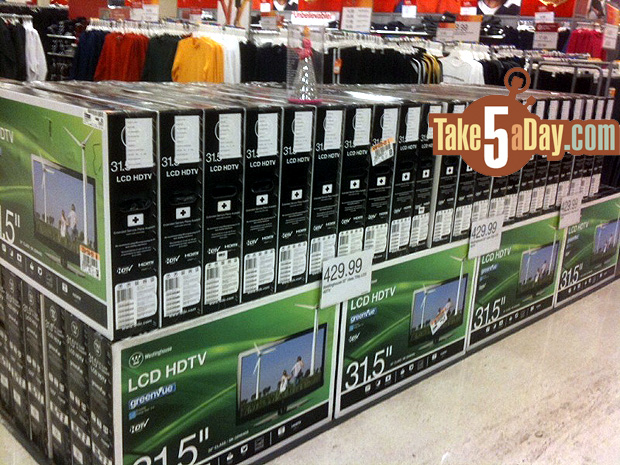 Now, this warms the cockles … there's nothing worse than stores that list a great price and then put – "minimum 3 per store" – this is more like it Target!  … Though 31.5″ inches? I guess that makes comparison shopping harder … is it the same Westinghouse at WM that's 30.75″?
Apparently if you were out Wednesday night, you could start picking up bargains already.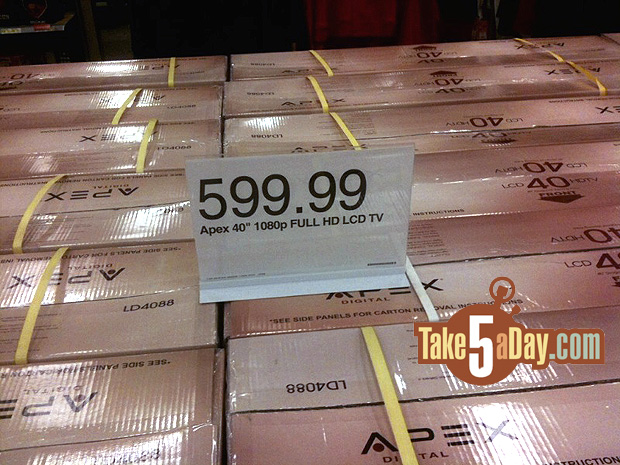 Now it's Christmas – aisles and aisles full of electronics – it makes me warm all over – it feels like the carefree days of yore … just like 2006.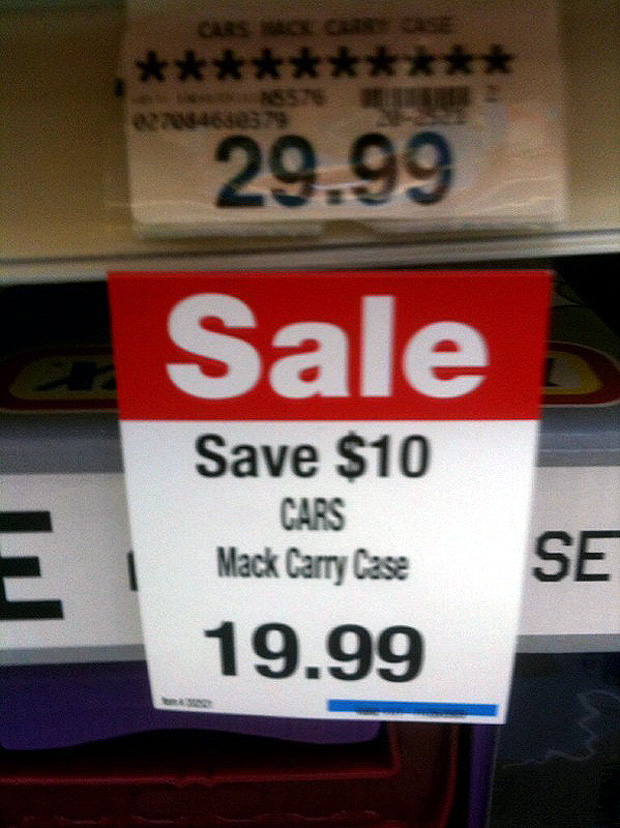 Don't trample each other for this …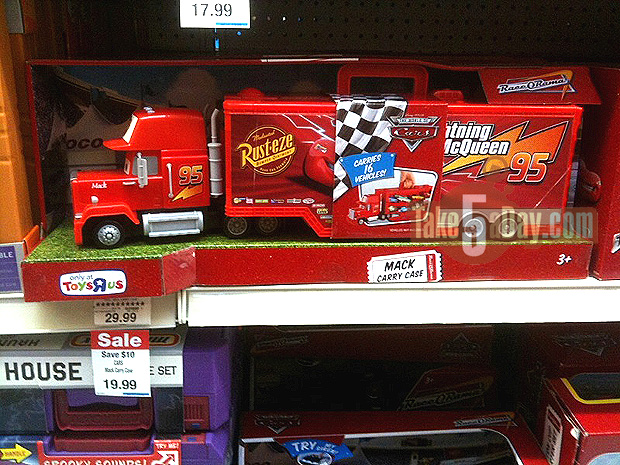 Thanks for the nic pics, Nikko, was your cart piled high with TV's or Mack's?
Don't forget to stop by CVS … they have the best deal on an Xbox-like thinger …
Only $29!

It's got 40 Built in games, does the XBox? No … That's like a $2,400 savings right there!
Only 8 more hours before the Disney Stores, TRU and 24-hour WM's are opening!
Our CARS Black Friday Shopping Guide.