Home
»
Retail
Disney Pixar Diecast CARS: Disney Store El Materdor – Oops, I Did It Again
Don't look now but the Disney Stores has their own El Materdor Box Set …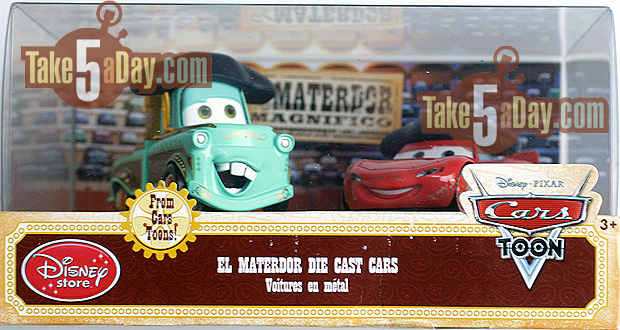 They are indeed MAGNIFICO.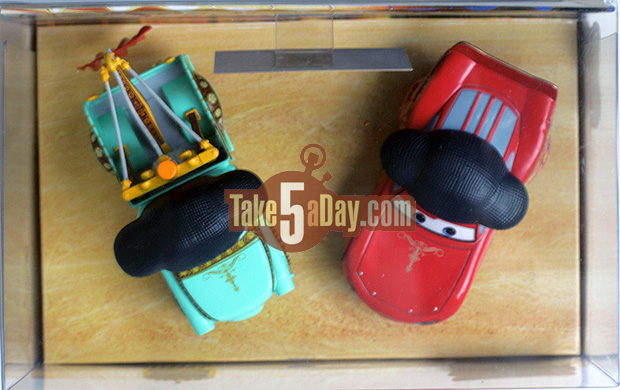 From the Top, they look like they are museum pieces … classy!
Just a little detailing!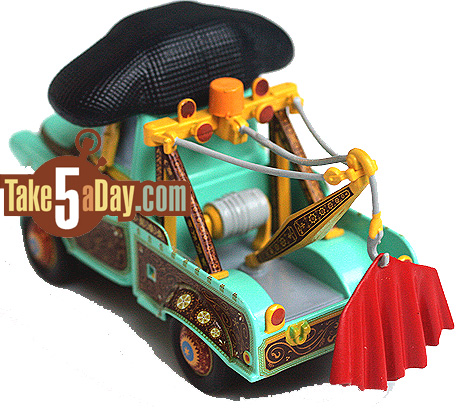 I believe the cape is removeable … or if you have a 4-year old, everything is removeable 🙂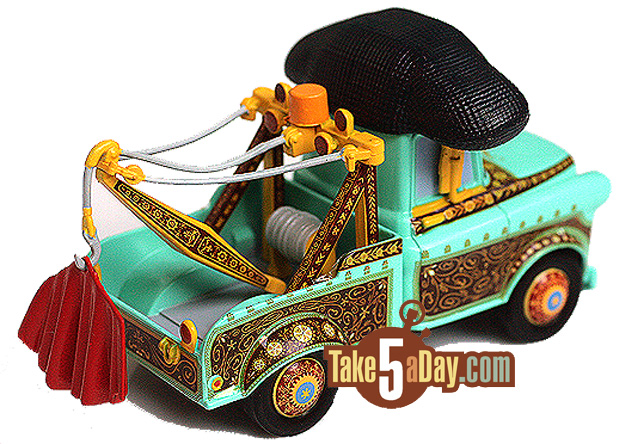 This is both ON and OFF the hook!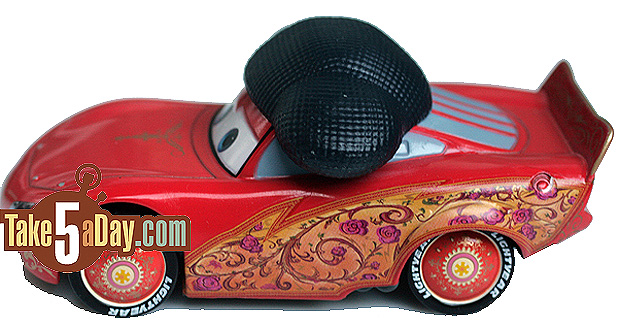 I have those exact same hubcaps on my Geo Tracker …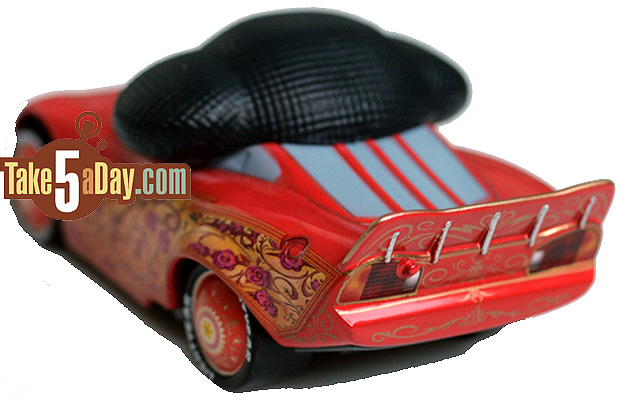 Yes, these are 1:43 scale – about 4″ long (the Mattel 1:55 scale cars are about 2″ long).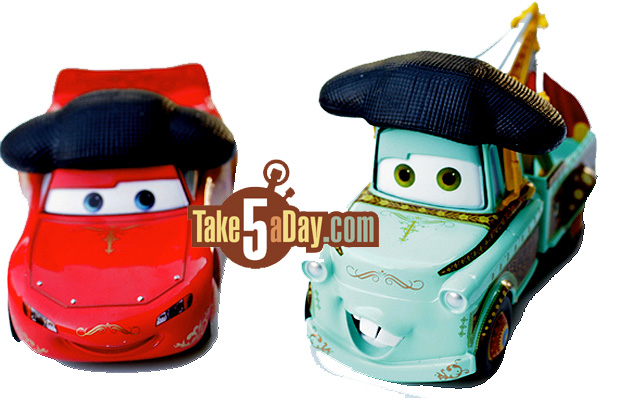 Guess we will need that 1:43 display case …
Thanks for the great photos and first in the country find, "LCC-20."

Here is the Disney "UPC" code from the back – no, it's perfectly clear here, must be something wrong with your computer, your eyes or the 25 mini tequila chocolate bottles you ate-drank.
It's $14.50 for the box set – they are not listed online yet but probably should be in another week or so. There is an online offer of 20% off $89 or more orders.
Or if you're 20 CARS behind in your Disney Store CARS, be sure and enter our contest to get caught up in one fell swoop!