Home
»
Retail
Disney Consumer Products & Disney Stores Diecast CARS Set Contest!
We know you've eyed this ginormous set at the Disney Stores and wonder how you can hide it from your significant other to sneak it home … 🙂


Now you can win one FREE courtesy of Disney Consumer Products and the Disney Stores!
CONTEST RULES:
You may enter once every 12-hours.
Enter in the COMMENTS below.
Write in your favorite Disneyland-Disney World memory*
*(or any Disney international resort-theme parks – Paris, Tokyo, or Hong Kong)
Can be long or short – an esteemed panel will pick 10-20 of our favorites and then we will activate the randomizer to give away FREE not one but TWO of these fabulous sets of 1:43 scale diecast metal CARS cars!
Make sure your contest entry starts with the words CONTEST ENTRY so we can tell it apart from your general random comments 🙂
Contest starts RIGHT NOW and ends at 11:59 PM PST Sunday, November 15, 2009.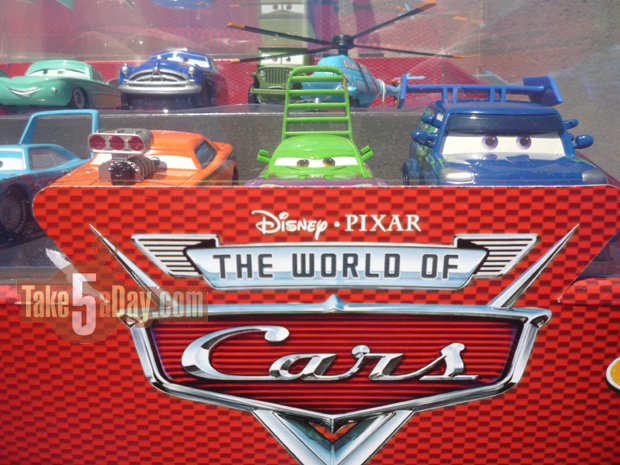 Better bring your storytelling A game … 🙂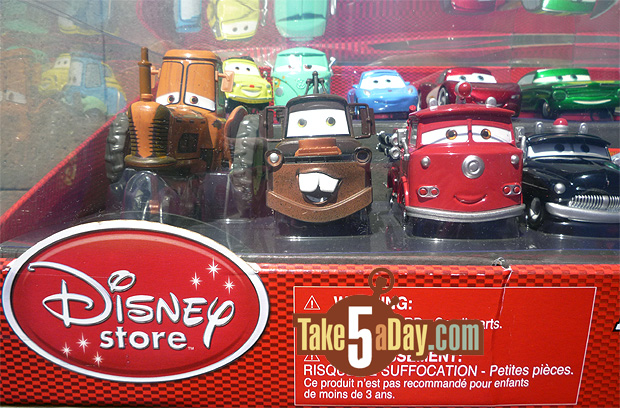 These 1:43 Disney Store CARS are not only huge but old-school solid hunks of metal diecast … Wall-E will be digging these out of the ground in a couple hundred years 🙂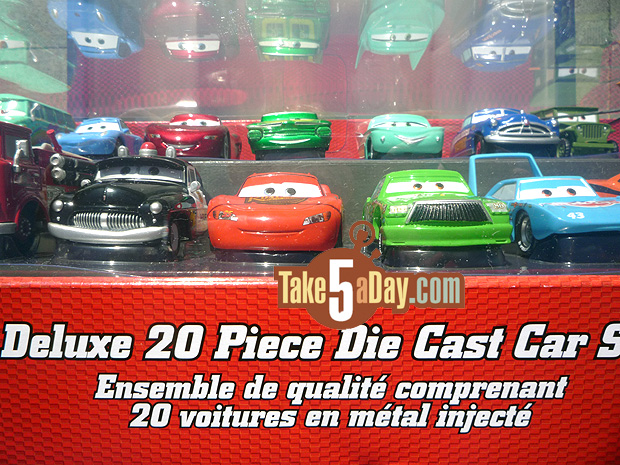 It's the 20-CAR box set – even the box design is nice …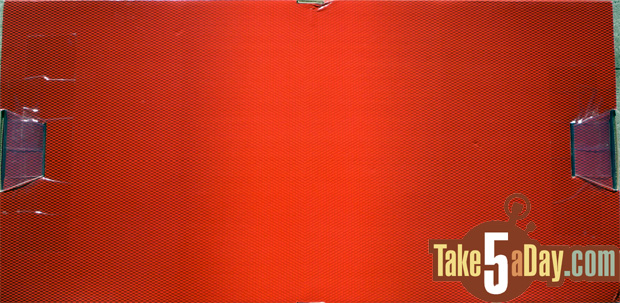 The hard plastic covering is held down by three flaps which you can open to remove the top covering and still have the nice base to display all the CARS.


Back cover showing all the CARS that are in the set including the hard to find Fabulous Hudson Hornet.
The scale is about 1:43 … it's hard to get a direct comparison without opening the box itself but here is a Snot Rod I have along with the Mattel 1:55 Snot Rod so you can get a sense … about 30-35% wider, longer & taller.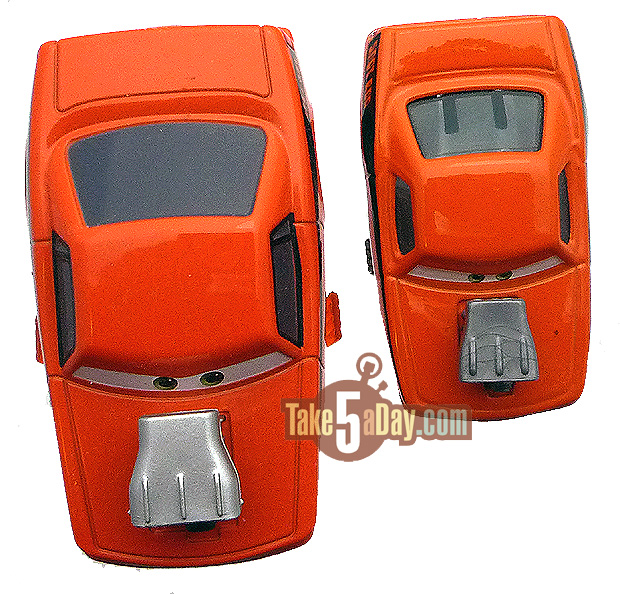 Thanks to Disney Consumer Products & the Disney Stores for such a great prize!

And good luck all!