Home
»
Mattel Disney Pixar CARS
Mattel Disney Pixar Diecast CARS: The Gold Ransburg Cruisin' McQueen & Ransburg Mater II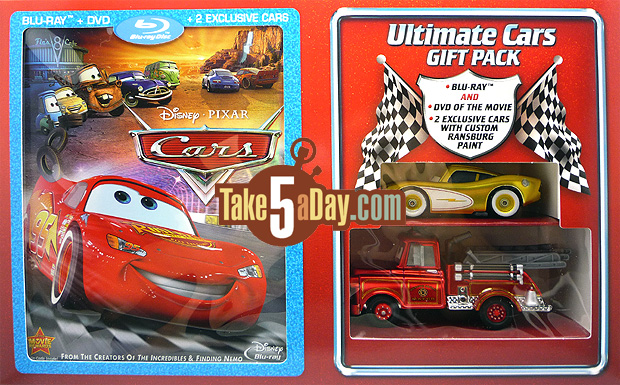 The Ultimate CARS Gift Pack – 2 DVD set (1 DVD, 1 Blu Ray DVD) + 2 exclusive CARS.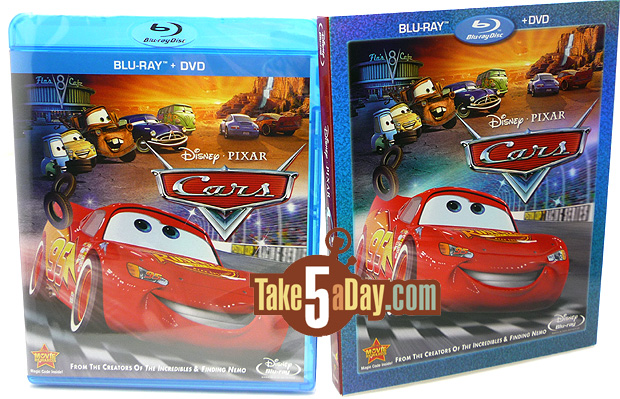 The Blu Ray Disc packaging.

DVD features …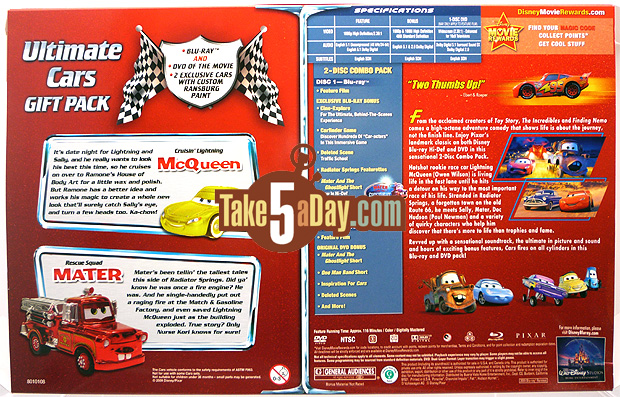 Back of the box … top of the box has a perforated mark to lift up the handle and create a mini suitcase.

And of course, you came for the Blu Ray and stayed for the CARS …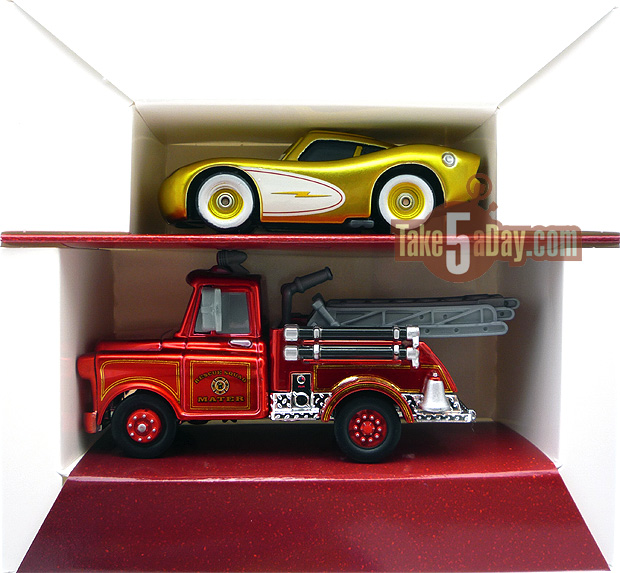 Looks like the they are just calling him Cruisin' McQueen so guess we will simply call him Cruisin' McQueen (Gold).
He is the true exclusive, available no-where else and we won't point out, Cruisin' McQueen (Gold) does not actually appear anywhere in the film 🙂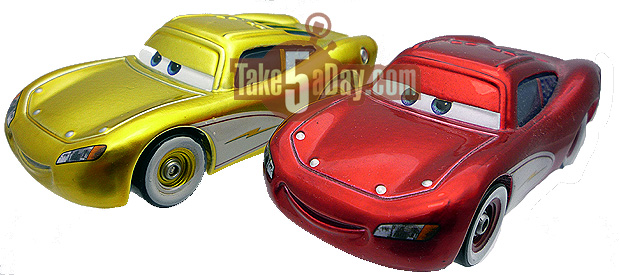 S'up Dude …
You also get Rescue Squad Mater (Ransburg II Blu Ray DVD Edition).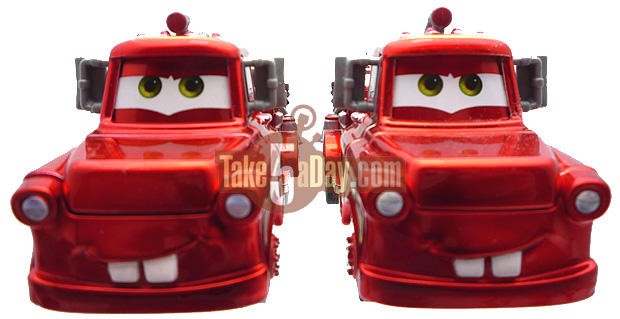 Unlike some other Rescue Squad versions, he has the EXACT same expression as the SDCC Rescue Squad Mater … and in many ways is remarkably similar. Nice bright chromy Ransburg paint. Same detailing on the lugnuts and in the large areas – very much the same look.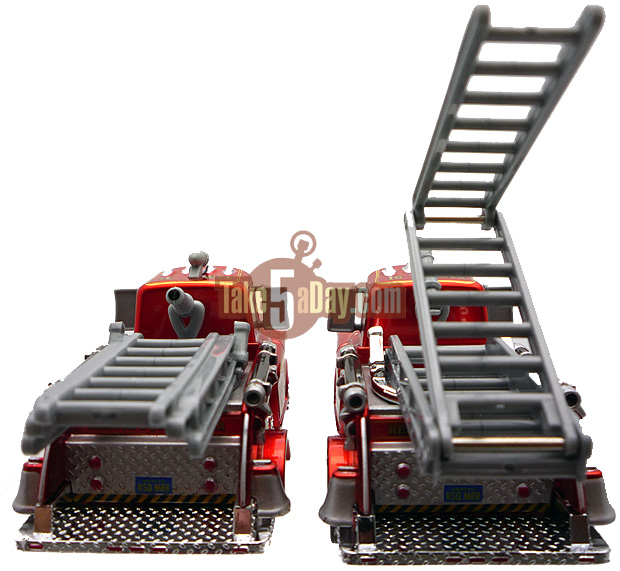 There is slightly less chrome on the Blu Ray DVD version – plus of course, the ladder doesn't raise, the hose does not and it's plastic & not rubber tires …
But the biggest difference is when you pick it up. It's remarkable how they managed to shave nearly 40% of the weight off this thing!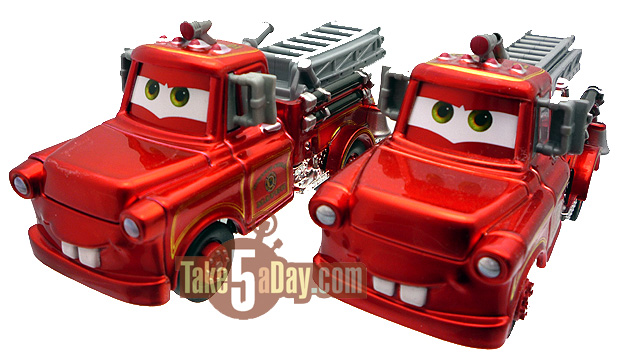 For those keeping score at home, it's 100.8 grams for SDCC Rescue Squad Mater & 62.7.
I guess Red Ransburg is slimming?
And for those who are only collecting exclusive CARS from Disney DVD offers … COMPLETE!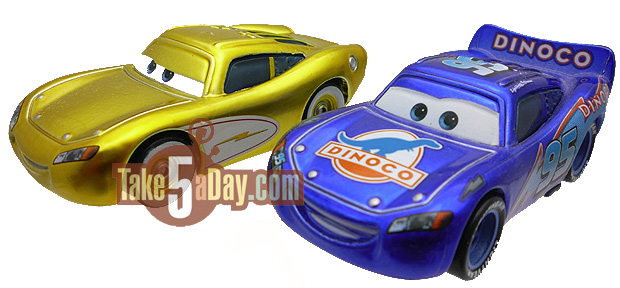 Though we did not get one in 2008 so they owe us one … I'd like a Cruisin' in every color so I can line them up like this …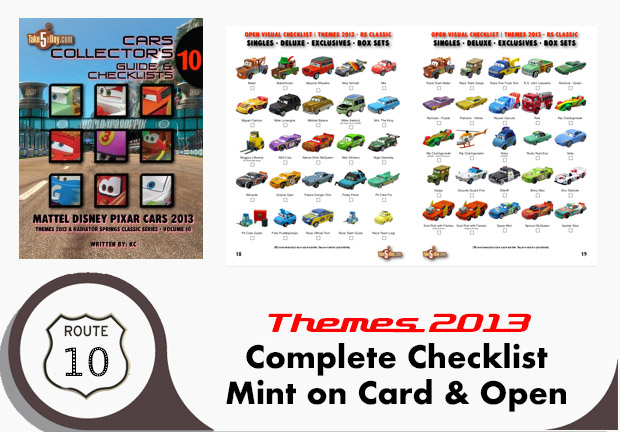 metroxing

11 November 2009

Mattel Disney Pixar CARS


36 Comments