Home
»
Mattel Disney Pixar CARS
TakeFive: Contest WINNERS! – Carney Plastics Display Giveaway & Jason P Make Your Own Custom!
Micky got her Carney Display CASE from our Carney Display Contest and has already updated it properly 🙂
Great artwork!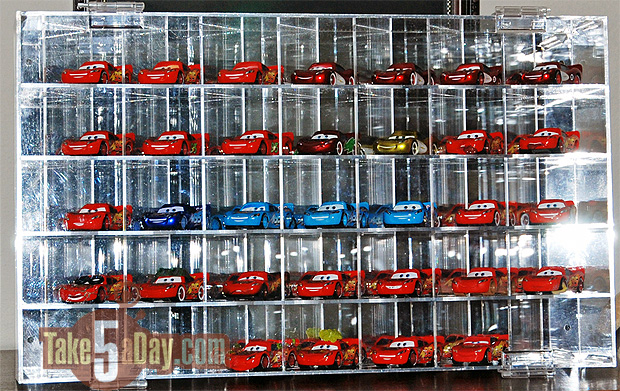 Almost ready for a new McQueen display case 🙂
Kevin W., the Grand Prize Carney Plastic Display Case winner sends us his CASE all nice and orderly also (and also with great art! 🙂  ).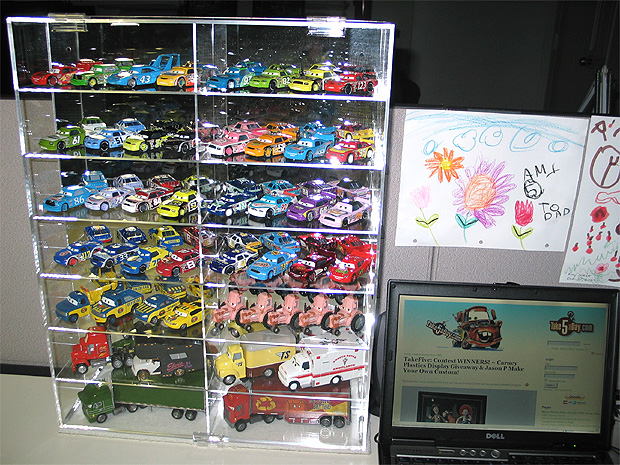 And with built-in watermark – woohoo! 🙂
And Jason P sends us some great pics of his WIN YOUR OWN JASON P. CUSTOM CONTEST WINNER! – CollectorMom! and her amazing, too cute and dazzling Hello Kitty McQueen!
He has sent along some cool step by step pictures.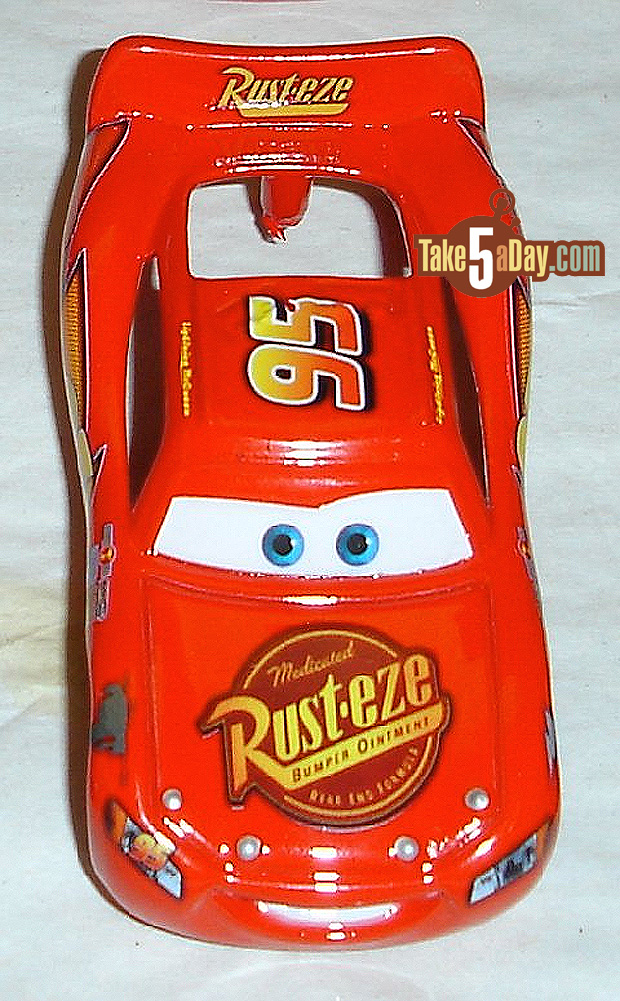 I feel much lighter … Jason also sent along pics of Lightning gurgling in an acid bath – TOO SCARY! 🙂 so I'll skip over that … ah – now, all shiny and factory new …
Ready for cloning process …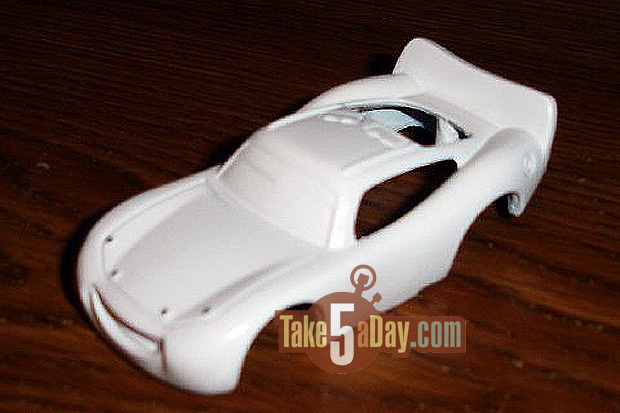 Is that the phone ringing? Can someone get it – I cannot get to the phone now …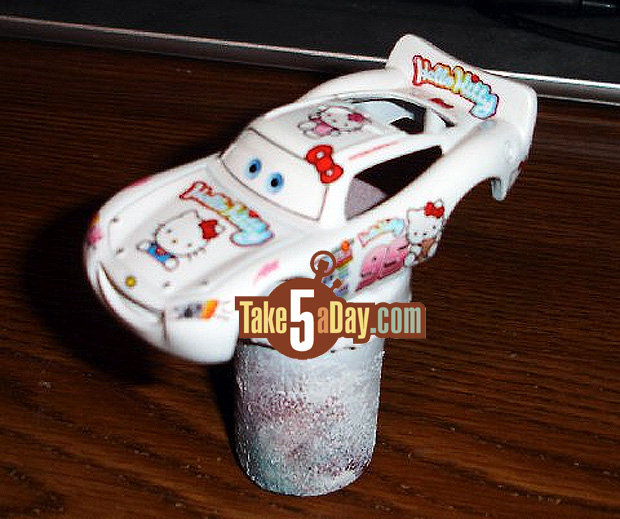 Woo, I feel brand new.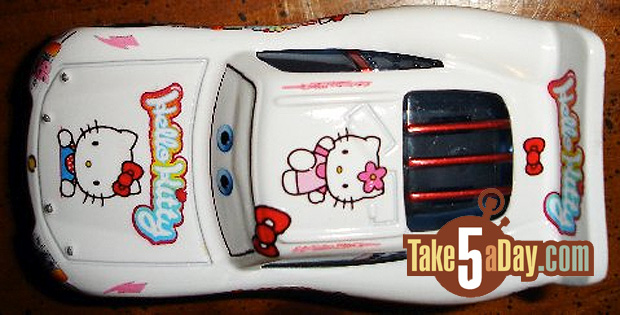 All assembled. Great details and artistic touches. Even Lightning's name is in pink.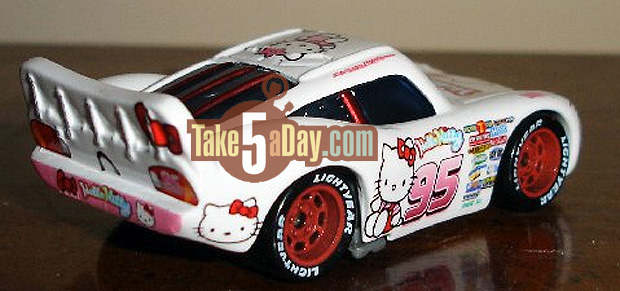 Maybe in CARS2, Lightning will drift through a sticker photo booth? 🙂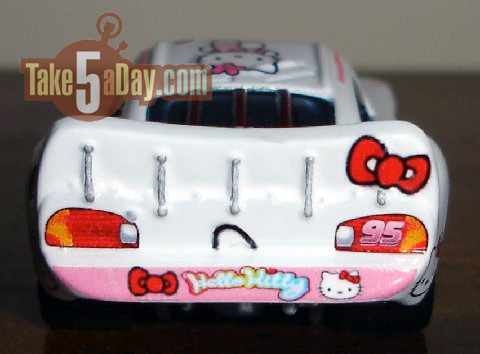 All the details are there – even a tail  😆 …. nice! Jason could've simply slapped on some Hello Kitty stickers and called it a day but that's not how an artist rolls, he clearly studied Hello Kitty carefully – making sure you got all the bows plus all the bumper details realistic – only Chick Hicks would bump draft there 🙂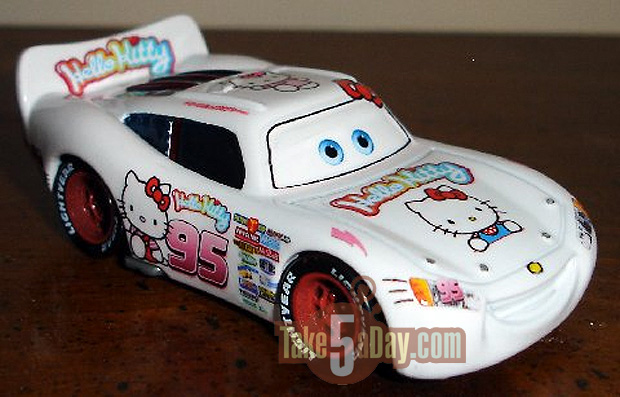 Ready for some racing in the streets!
Nice whiskers! And the 95 all gradient pink … hey, I think this Jason guy knows what he's doing … 😉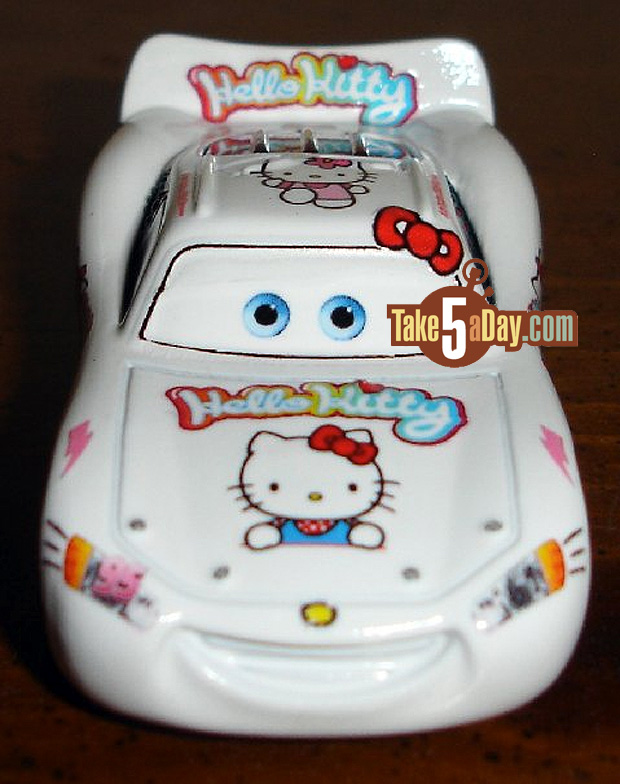 Don't forget to say hi to Hello Kitty on your visit to PUROLAND in Tokyo!
Thanks for an amazing custom, Jason – thanks!
Thanks to Carney Plastics for the great display cases! Be sure and click on the banner links to add one or ten for your CARS collection! 🙂
Congrats to the winners Micky, CollectorMom & Kevin W.
Don't forget to enter our current Disney contest!



metroxing

11 November 2009

Mattel Disney Pixar CARS


18 Comments