Home
»
Mattel Disney Pixar CARS
,
Retail
Mattel Disney Pixar Diecast CARS: Now, I Know It's Christmas … Christmas Gardening, That Is
For many – the signs of Christmas are unmistakable.
Snow starts to fall.
The air turns crisp.
Your electricity bill goes into 4-digits.
That guy down the street takes his annual bath …
You build a snowman that looks like the Padre from El Materdor and he asks if you're married. And you say – you're not Frosty – I don't talk to snowmen.
Gone away is the bluebird.
Children laughing.
Sleigh bells start ringing.
You suddenly start drinking eggnog like it's free even though any other time of the year someone offers you eggs and milk in a glass, you turn them away …
But for us here in California where the air turns a bitter cold 68 degrees, and the skirts get hiked down just a bit … it's sometimes hard to tell when it's really Christmas time …
Reindeer don't roam the streets and while people do say ho-ho-ho, they don't put the accent on the ho just right …
If only we had a sign so we all know it's Christmas time in the city …
Finally, a tradition all our own!
Hark, what's that yonder!

Could it be? Could it really be?
YES!
It's true! It's true! It's really Christmas! Now I believe!
Do they know it's Christmas? YES, we do! It is that magical time of the year where we can see miles and miles and miles and miles and miles of cardboard and shrink wrap and pallets.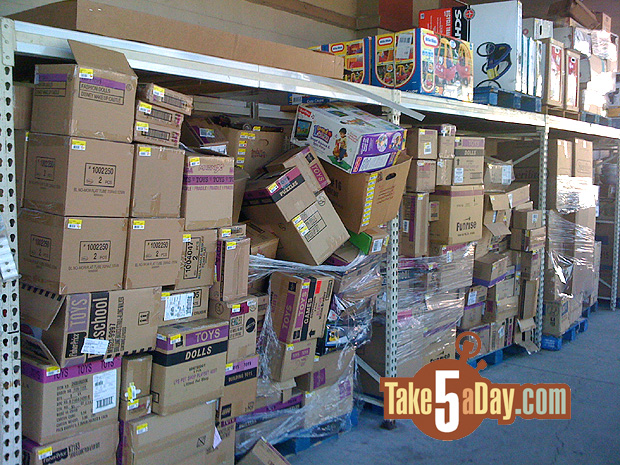 Old man winter is really here and YES, Virginia Madison Zane, it's really Christmas! Do you believe? Are you glistening? I am!

I feel all warm aglow and like a kid again with a motorized pallet truck of my own!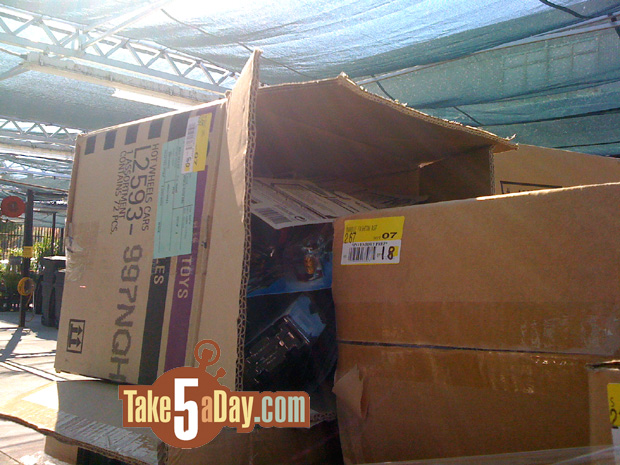 Hey, look all the Hot Wheels boys and bois have already helped themselves – ho ho ho ho ho …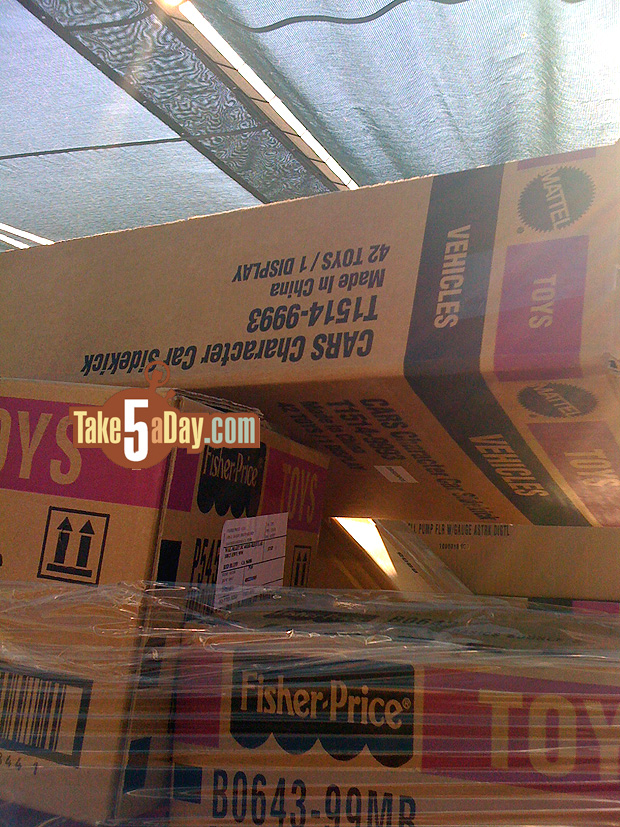 And all the lenticulars (non chase) for all the boys and girls of the world (aka: WM gardening section store 1578).
Merry Christmas one and all!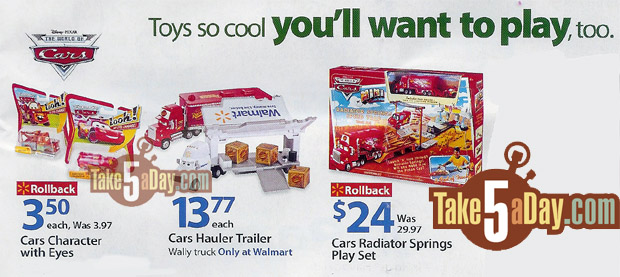 The WM CARS singles rollback has started already.
And more to come!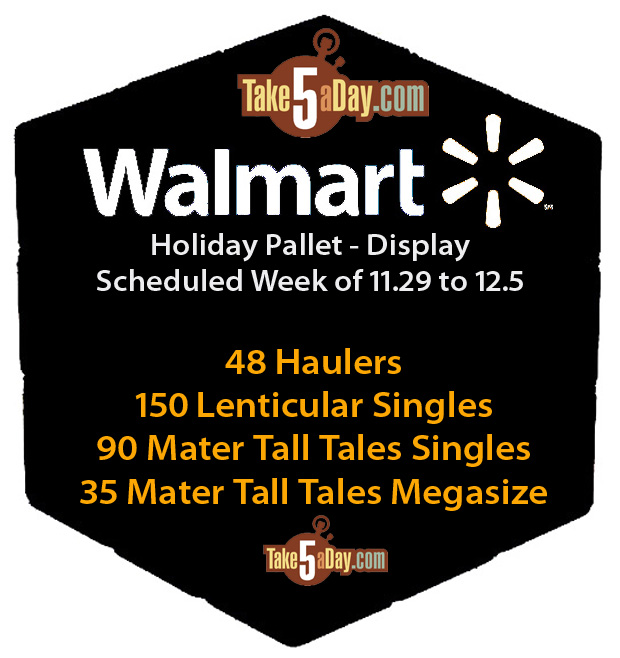 And to a good night!



metroxing

3 November 2009

Mattel Disney Pixar CARS, Retail


21 Comments