Home
»
Mattel Disney Pixar CARS
,
Retail
Mattel Disney Pixar Diecast CARS: Boxy Sidewall Shine Arrives in the UK
The recent UK promo is still ongoing but they have started shipping CARS and as revealed a few days ago, it's the boxed Sidewall Shine from the US promo early last year.
Paul B. sends us some nice unboxing pics (he ordered more than 1) 🙂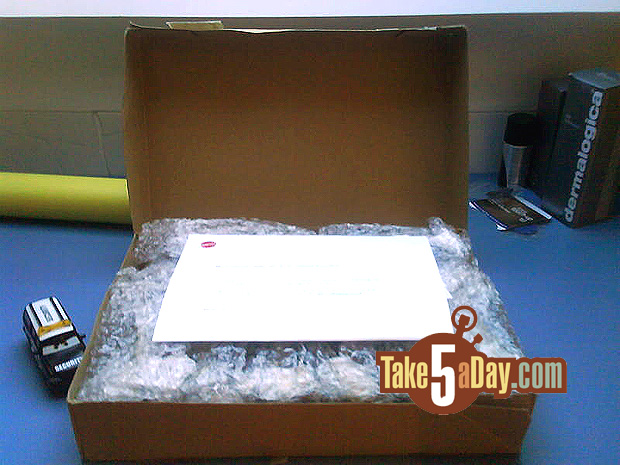 Of course, Richard Clayton Security SUV has to stop by and check it out.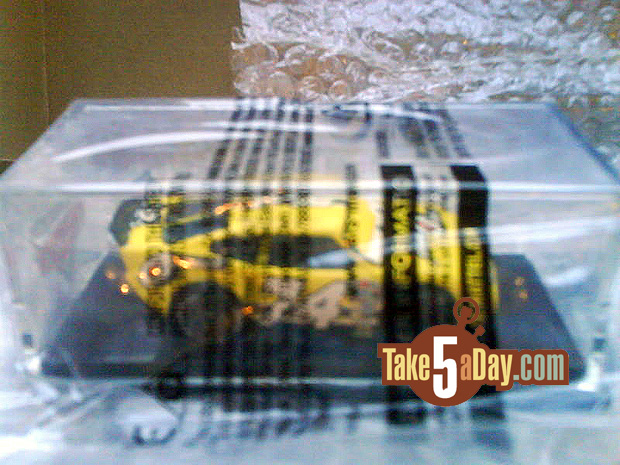 Looks pretty much like the original – been sitting in various warehouses since last year, it has the same production date stamp of the US one – 1378EA – one reason why we may not get another US promo as they could not quite coordinate the supply with the presumed demand. Of course, the FAIL of the Sidewall promo in the US was the short period in which it was available – coupled with either Mattel not making TRU buy CARS to put on the shelf  or TRU's lack of interest in stocking CARS for customers to redeem.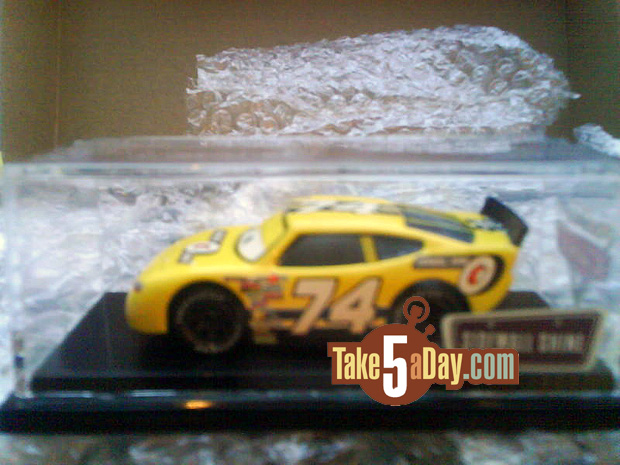 For those who care, these are different in that they have two screws in the back to hold it to the stand – and the production quality on these CARS seem to be a little higher than normal.
Sidewall is coming as a launcher and as a lightyear launcher but will not have the stand, covering, and different base plate (along with a different production date).
Chris N. also sends along his unboxing pics & the accompanying letter.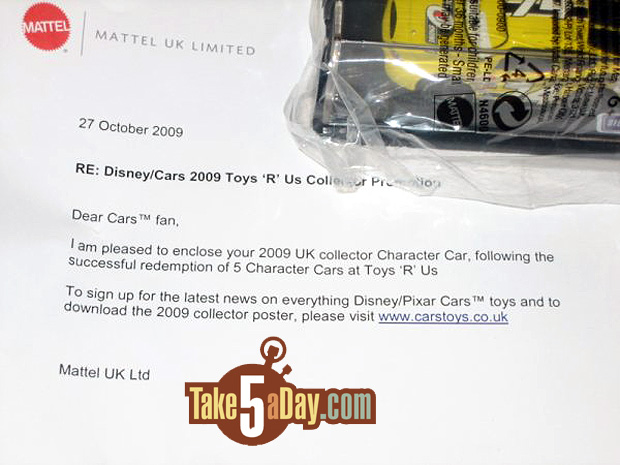 The promo is still ongoing in the UK so you still have some time.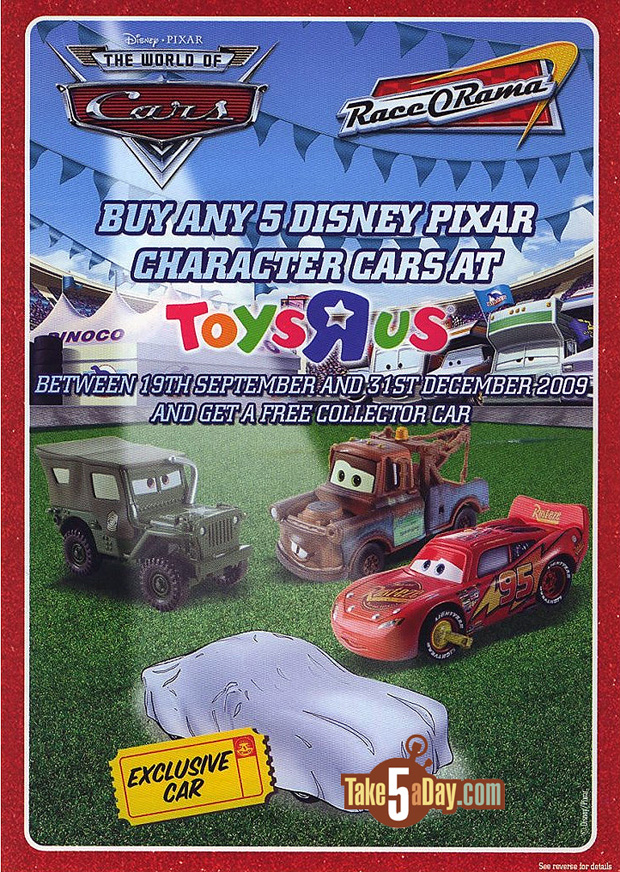 US Unboxing Pics HERE – too bad we're stuck on 2 on these …



metroxing

3 November 2009

Mattel Disney Pixar CARS, Retail


21 Comments