Home
»
Mattel Disney Pixar CARS
,
Retail
Mattel Disney Pixar Diecast CARS: Storytellers Cousins & Showstopper Singles Have Arrived at Target
Guess we might as well camp out at Target 🙂
The Storyteller cousins & showstopper (girls) have arrived at some stores …

Thanks for the pics, Nikko. These are a little harder to find as they have THE SAME DPCI numbers as the ones from last year (Sponsorless McQueen, Retro Ramone, etc … 087071794) so if you call, they might just tell you they have X when only the older ones are on the shelf AND if they have some in the system, they are not very likely to bring them out from the back unless you ask nicely AND find a clerk willing to do that … so unlike a completely new item like the 6-pack Christmas Box set, they have to actually look at each one and set one aside for you which they might still do but it will take much more effort on their part.
No one has seen the 3-packs yet but they should arrive soon, The toy-holiday reset BEGINS on Sunday (it is not a stone cold deadline) but you can start asking by next week …
The THREE NEW 3-packs include … a Showstopper Girls one …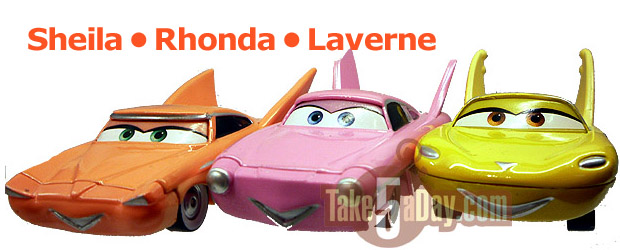 And Mater's Cousins are also in another 3-pack.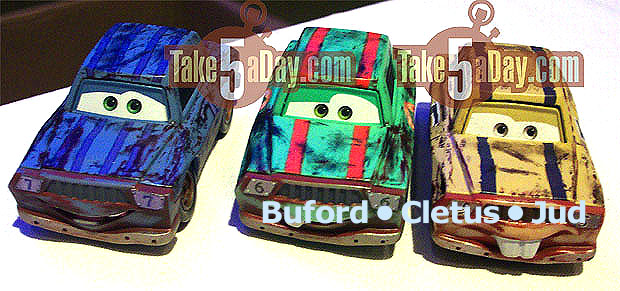 And a third mystery one which only lists Bubba. It seems unlikely they will charge you $14.99 for just Bubba so I'm guessing you'll get at least 1 other CAR or maybe something like Stanley & Luigi … to balance out the weight … but I guess it's up to Nikko … will he be first to complete the entire Storytellers 2.0 collection? Well? Well? Well? 🙂
Pre-Release photos are in this post.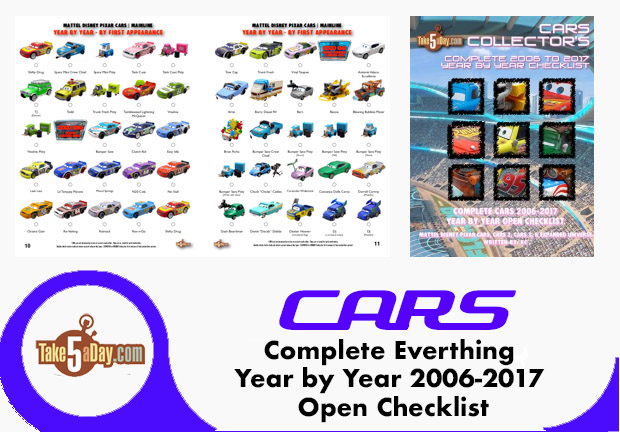 metroxing

31 October 2009

Mattel Disney Pixar CARS, Retail


49 Comments