Home
»
Mattel Disney Pixar CARS
,
Retail
Mattel Disney Pixar Diecast CARS: Lenticular Piston Cup 4-Pack
Yes, it's a lenticular world and you don't collect it, it collects you …
Ta-da!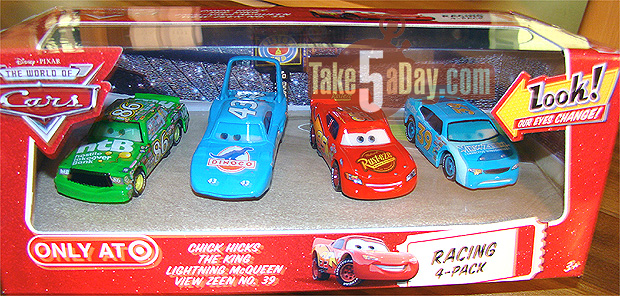 Eric L. found this today at Target!
Interestingly enough, it has the same DPCI as the other 4-pack racers 087-07-1832 though the name is different. The non-lenticular 4-pack racers are called Speedway 4-packs but as they have the same DPCI numbers, it's going to hard to track it down by phone.
And since there's no listing yet, it is unknown if there's more than one configuration? But I wouldn't bet against it.
So, all that's left are a new lenticular rubber tires Piston Cup racers series?
I kid, I kid – please don't stone me.
But seriously, who does not think that's not coming? :->
Thanks for the nice find, Eric and pic! Though some people might be cursing your name. 🙂
Who had View Zeen in the Piston Cup lenticular pool?
Pics of the Speedway 4-Pack are here.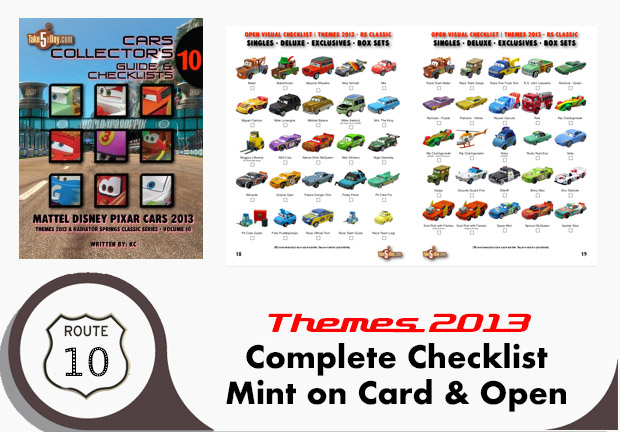 metroxing

30 October 2009

Mattel Disney Pixar CARS, Retail


44 Comments