Home
»
Mattel Disney Pixar CARS
,
Retail
Disney Pixar Diecast CARS: Parallel Universe CARS-Disney Piston Cup Racers
As we have seen on the nature shows, do not stand about in the Serengti – you will be eaten or trampled.
As it is in the world of retail … mill around the pegs at your own peril …
Don't release enough Piston Cup racers?
Someone might pick up the slack when they spot an open territory where the fruits are bountiful, the banks overflow and it's all the flies you can eat (okay, that last one only applies to salamanders).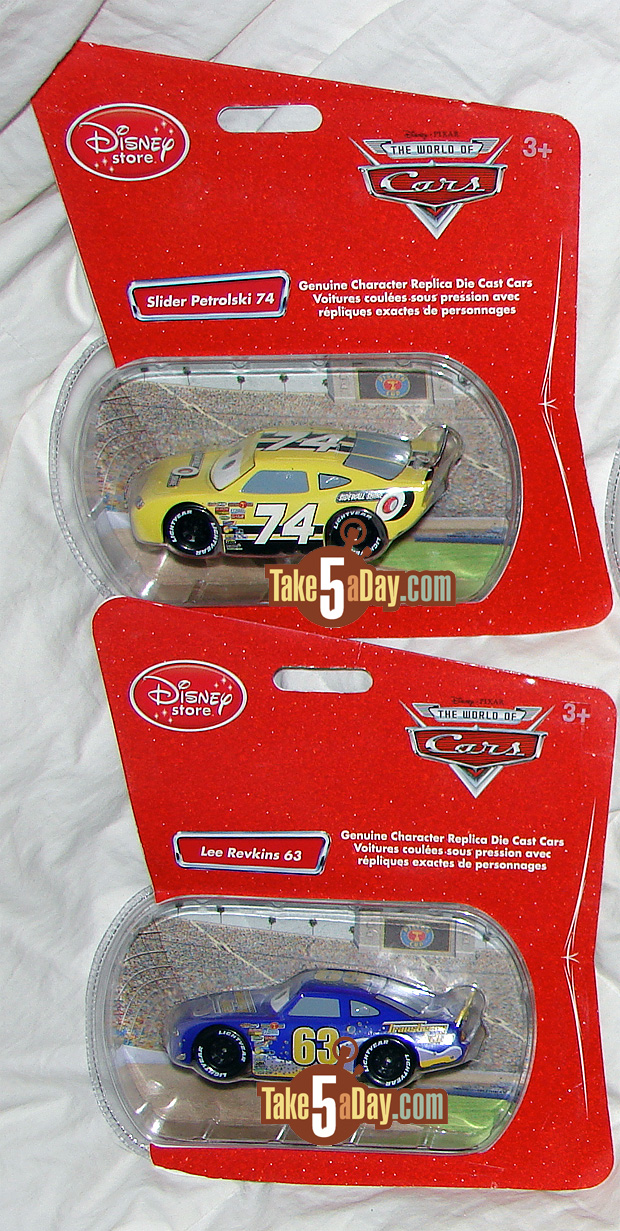 Spend $100 to find a Mattel Sidewall Shine or Transberry Juice? Or get a slightly larger version at the Disney Store for $5 each?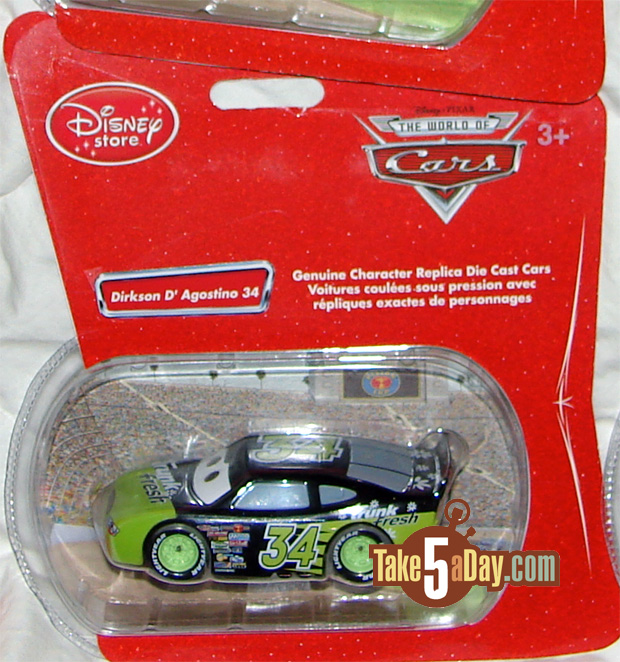 "The wild dogs cry out in the night
As they grow restless longing for some solitary company
I know that I must do what's right
Sure as Kilimanjaro rises like Olympus above the Serengeti
I seek to cure what's deep inside, frightened of this thing that I've become."
"It's gonna take a lot to drag me away from you
There's nothing that a hundred men or more could ever do
I bless the rains down in Anaheim
Gonna take some time to do the things we never had."
And of course …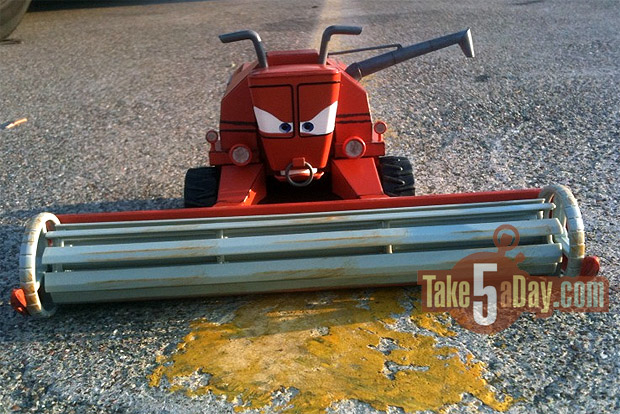 Or maybe this is a more appropriate song that the Disney Stores are singing to Mattel 🙂
"Every time I think of you
I feel shot right through with a bolt of blue
It's no problem of mine but it's a problem I find
Living a life that I can't leave behind
There's no sense in telling me
The wisdom of a fool won't set you free
But that's the way that it goes
And it's what nobody knows
While every day my confusion grows"
It is starting to get interesting 🙂
And the good news is that items for CARS at the Disney Stores seldom get deleted and they are around for a long time so no real need to panic – they will get restocked … and also, everything they sell in the stores eventually makes it to the online store so it's definitely going to get interesting when the Disney Store shelves are stock full of CARS while the Mattel 1:55 series is represented by this…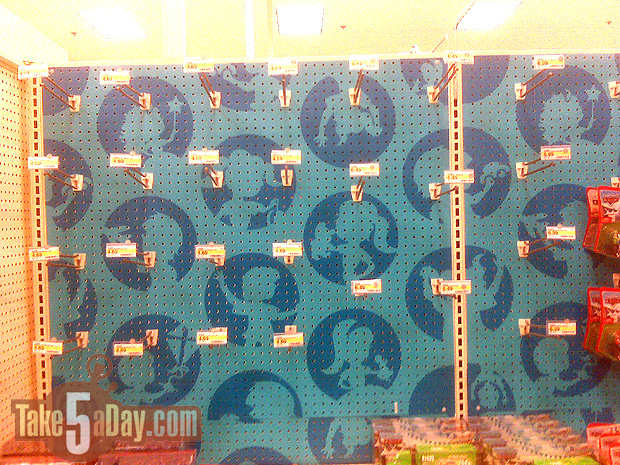 Or this …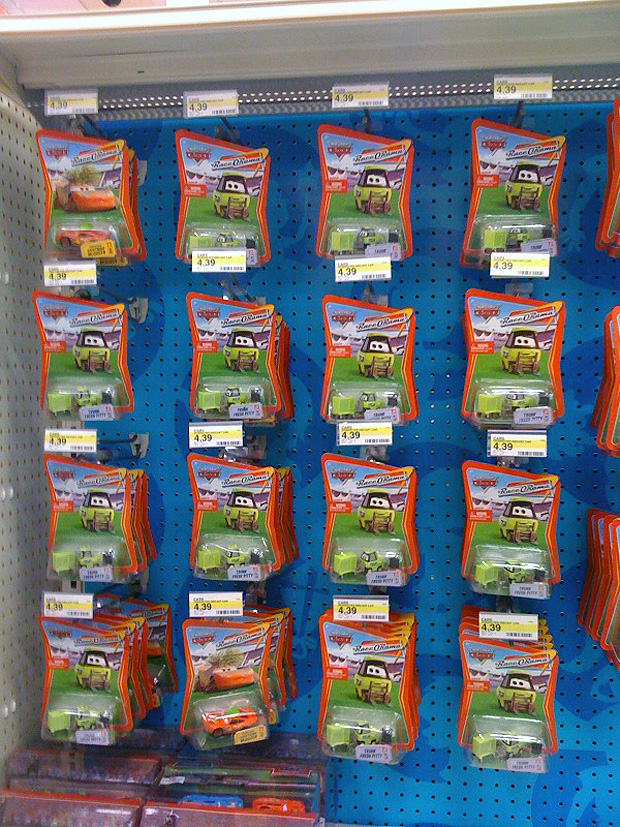 Thanks for the great pics of the Disney Store Piston Cup Racers – appropriately enough courtesy of PistonCarHunter.
UPDATE
Found my old Disney Chick Hicks so here's a comparison – this is PRESUMING the new Piston Cup racers are to scale with the other Disney Stores Piston Cup racers released (Lightning, King & Chick) … and that has been the problem with the Disney Store diecast CARS – their scale ranges from 1:43 to 1:32 to 1:50. For collectors, that is the ultimate crime against humanity 🙂  … not to mention some poor paint schemes like Mater is all wrong … so I will withhold judgment until I see the new ones but you can compare Disney Store 1:43 (ish) to Mattel 1:55 Chick Hicks.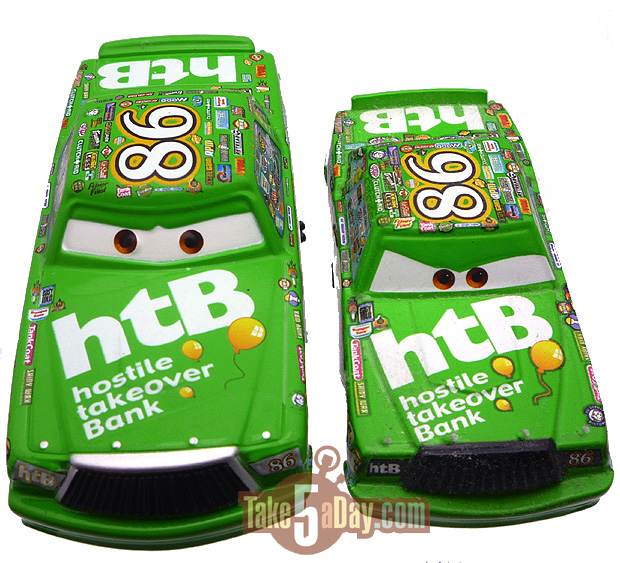 If you're doing a volume-displacement measurement, I would say there's about a 33% difference …

But again, what might be true for Chick Hicks might not be true for the other racers depending on if they tightened up their scale sloppiness.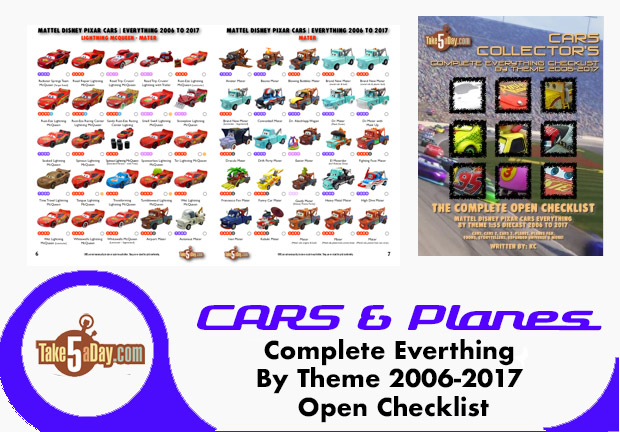 metroxing

7 September 2009

Mattel Disney Pixar CARS, Retail


42 Comments