Home
»
Mattel Disney Pixar CARS
Mattel Disney Pixar Diecast CARS: Lightyear Launchers Pictorial
As most of you know, Mattel is switching from the Pit Row Launchers to Lightyear Launchers.
Because it's fun! 🙂
Okay, just kidding.
Presumably because the regular launchers cost way more to manufacturer. Not only is there a launcher device but there's a button that lifts up the flag plus a whole slew of stickers and various color paints …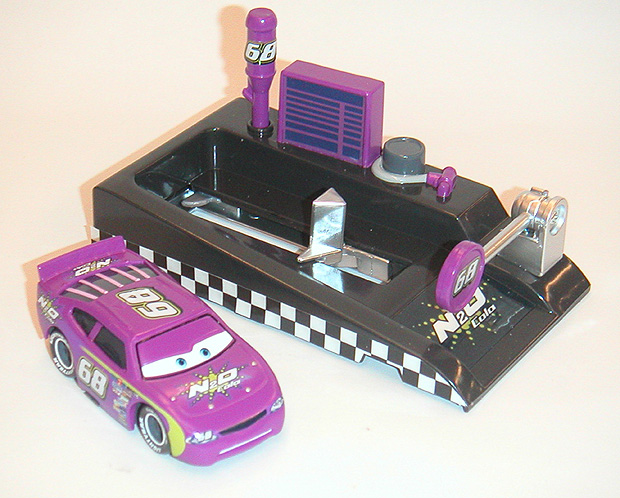 Lightyear Launchers are nowhere near as elaborate.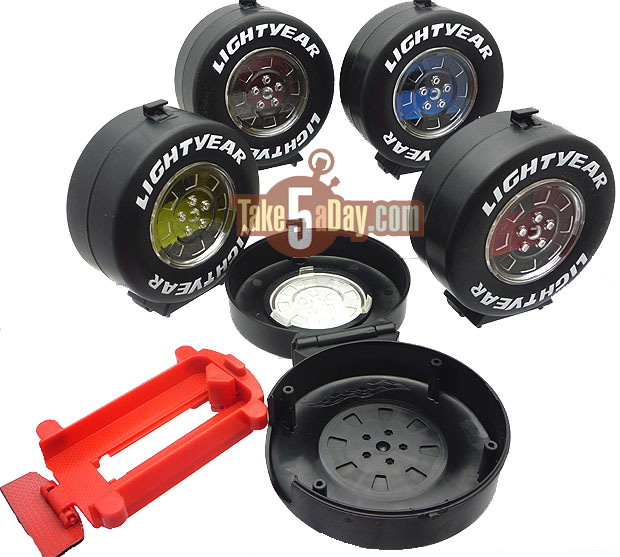 It is a one-piece launcher that rests inside a "generic" Lightyear wheel.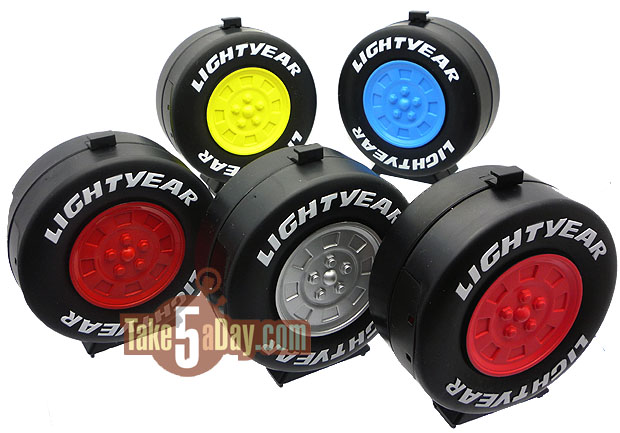 On the other hand, they look very nice.
For those interested, while they look like the Tomica Box Set Lightyear "Wheels," they are not the same. The Tomica ones are slightly shorter but wider and heavier plastic with more deatiling of the hubs and lugnuts. Eventually, I will crack my box open to photograph and compare.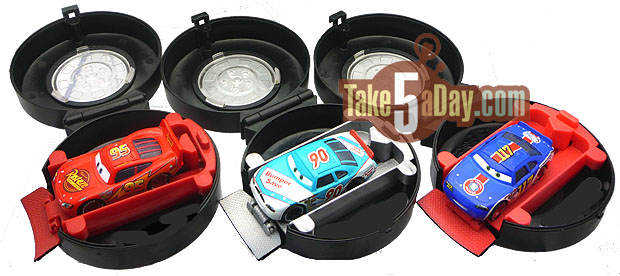 One other thing to note, they are not really color coordinated. While McQueen's red is pretty close, Bumper Save gets a 'generic' silver and while there is red on Lil' Torquey Piston, it's not his dominate color – and as you see in the closed pic above – Chick Hicks gets the "Leak Less" green instead of his green … of course, much cheaper to do a few select colors and re-use them for the Piston Cup racers … also no sponsor or racer decals or names on the launcher to indicate it's theirs.
And in more confusion, there seems to be TWO different case assortments of CASE A out there so it's all a little confusing now … and to add to the confusion?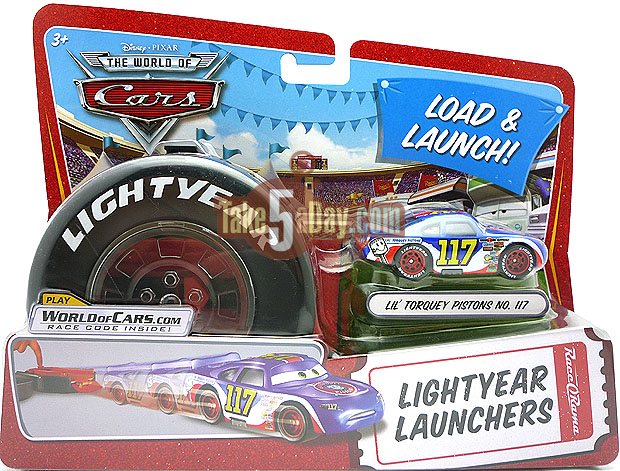 And yes, same production dates …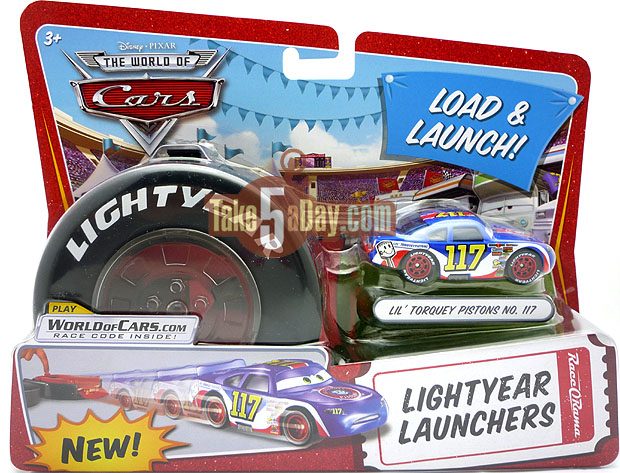 One to make you feel all sunburst-ish …
And no, the Pit Row Launchers are NOT canceled. They are apparently a Target exclusive but for now, Walmart still has it on the planogram so collect 'em all.
Launchers devices courtesy of "Chuki Mama." Thanks!
(And for all those going crazeee over Rev 'N Go, unless you are really, really, really hot for another silver launcher, it's coming later this year as a Pit Row launcher, in the Target 4-pack and with rubber wheels at Kmart CARS Day III so don't overheat yourselves too early).


metroxing

24 August 2009

Mattel Disney Pixar CARS


29 Comments