Home
»
Mattel Disney Pixar CARS
,
Retail
Mattel Disney Pixar Diecast CARS: Crew Chiefs & Pitty's-The Photo ID
It's even nicer than first thought …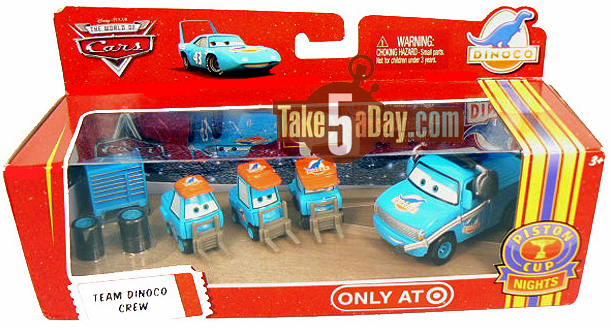 You get ALL THREE Pitty sizes – Fat, Wide AND Tall plus the Crew Chief + the toolchest & TWO sets of tires.
Other than it's only at Target, it's like a pie out of the oven with whip cream and ice cream … in other words, I'll be bellying up to the table, who's with me?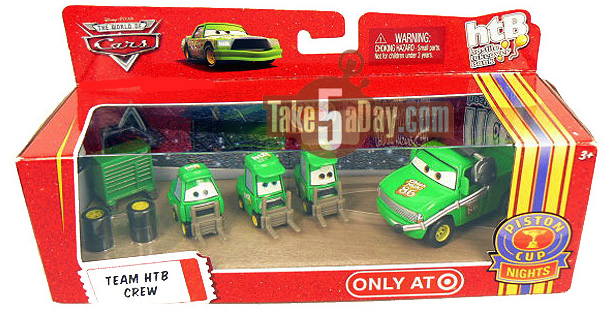 These should even outsell the fabled 'hotcakes' that I've heard so much about. Does Target sell 'hotcakes?' Are they essentially pancakes or flapjacks? I do prefer my flapjacks off a hot giant griddle versus a box from the frozen section … and who's with me? … the flapjacks should be yelling over a cascade of maple syrup, "I'm drowning! I'm drowning in butter and pure maple syrup! Glug, glug, glug, glug."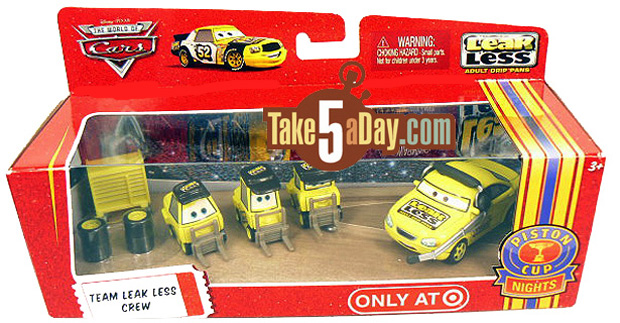 Even the box is a nice touch with a corresponding sponsor logo in the right corner – most excellent!
And some nice close-ups of the two Crew Chiefs not yet released though, of course, it's not your wavering 🙂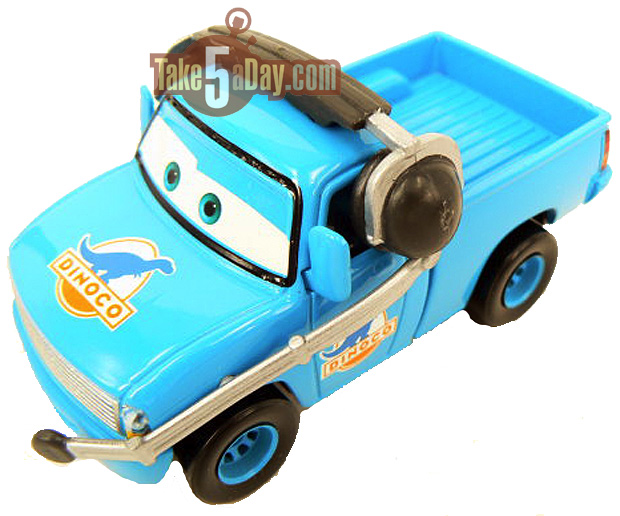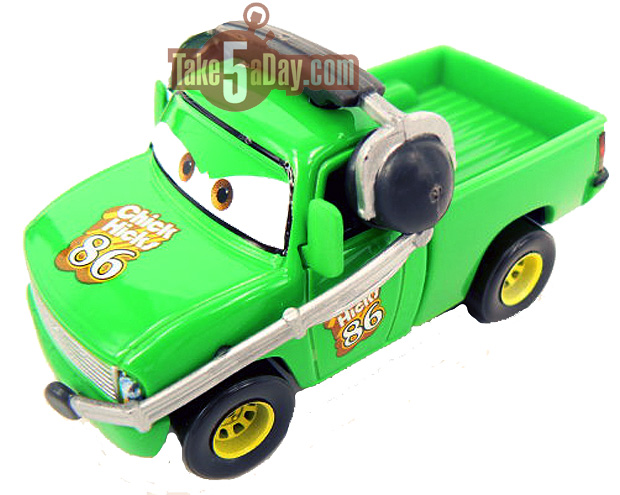 When will these be in stores?
Hopefully soon – but as with every Target item, unknown – SURPRISE!
I'm sure it will be there by the holiday reset – here's hoping the stores get more than 1 shipment like the Team Haulers of last year …
Thanks for the nice pics, SlicePie Jake.
(The kind of pie with pizza sauce is nice also …)
And on one final note – not to be annoying but isn't this the ONE TIME we DO WANT A Team Rusteze Crew Set?



metroxing

24 August 2009

Mattel Disney Pixar CARS, Retail


94 Comments