Home
»
Toys
Disney Pixar Diecast CARS: It's a Very Merry Christmas Indeed
If you like your yule more old fashioned, you can also assemble a resin version of Radiator Springs … from Hawthorne Village.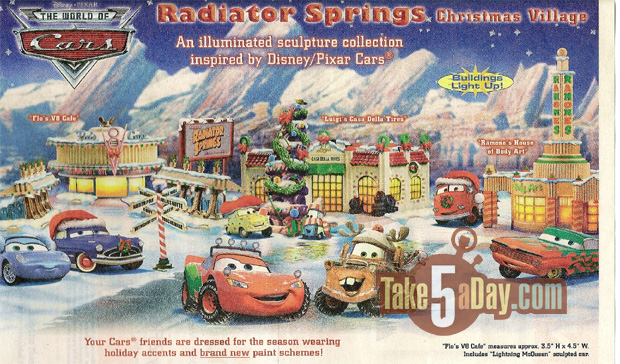 There are 3 town settings, Flo'sV8 Cafe, Luigi's Christmas Tree of Tires,  and Ramone's House of Body Art …
The CARS are 'articulated' – no idea what that means …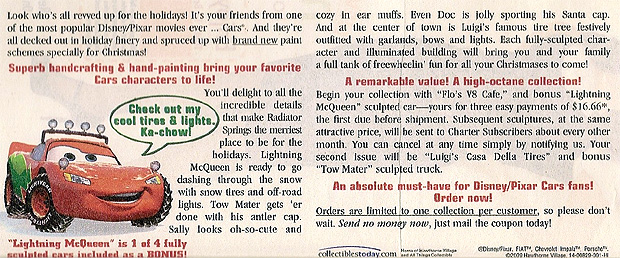 It does say in tiny print that Flo's V8 Cafe is 4.5″ across and 3.5″ tall so it sounds about the right scale for the 1:55 Christmas CARS with real rolling wheels coming soon … I'm presuming the CARS are not attached to the buildings?
For some odd reason, they are NOT listed yet on the Hawthorne Village website.
There's not much time left before Christmas …
Thanks for the heads up & pic of the ad, "TarheelBill"
Bill also notes, "I have ordered one for myself. I have bought collectibles from them before and have always been very pleased with the quality and detail. Thought you might want to give everyone a heads up on it. They are usually limited production sets."
You can also have the USS Enterprise do a flyby of Radiator Springs 🙂