Home
»
Advertising
,
collecting
,
diecast
,
Film
,
Internet
,
Marketing
,
Mattel Disney Pixar CARS
,
Retail
,
Toys
,
TV
Mattel Disney Pixar Diecast CAR: The Apple CAR Counterfeit Taste Test
The customs or counterfeiters of the Apple CAR have stepped it up a notch.
In other words, reader "Albert Hinkey" says it's a bit hinckey out there.
While his auction was plainly listed as a 'custom,' it would be easy for someone to take it a step further and try to claim it's real because it has a base with the date code that matches the real CAR.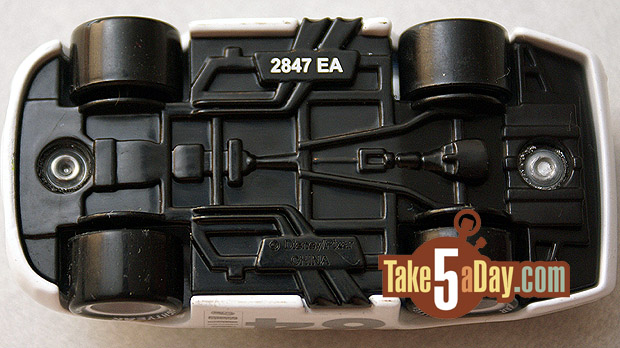 Fake.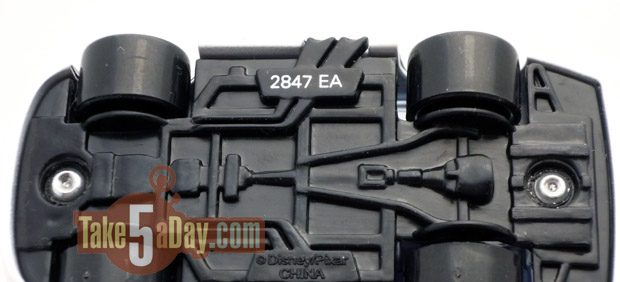 Real.
"BMW" pics of a real one also.
The real ones with the white production date stamp match the font of all your other CARS in terms of its typeface weight – you'll notice the fake was presumably set to BOLD versus the regular CAR's typeface weight of "regular." More likely, a lower res version will "bloom" slightly. It is very subtle so if you are NOT certain, make sure you have a photo of the CAR bottom …
Plus, you will simply need to make a much closer inspection or ask for larger higher res photos … why – because the proof is in the pudding and the nicks and sloppiness that is NOT evident on the Motor Speedway of the South CARS.
While the individual CARS did cost nearly three times than the cost of CARS in stores, the production of the MSOS CARS are virtually impeccable. They are collector grade. They are buttery smooth and just nearly perfect. The paint was applied slowly – they were allowed to dry properly and everything meticulously painted correctly …
For instance, the custom/counterfeit looks pretty good at first glance …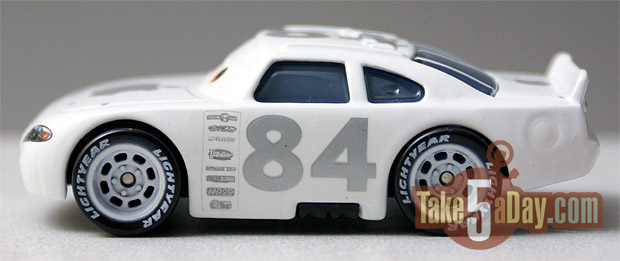 But if you look very closely,stray mark on the "8"? Yep.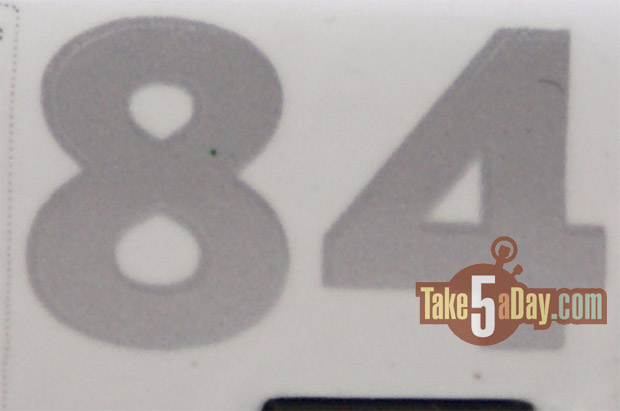 Now for those without a MSOS Piston Cup racer set, this would be not atypical of a Piston Cup racer you'd buy on a card – pretty good – but usually a few stray specks here and there – sometimes obvious, mostly subtle but always there. Extra marks, extra nicks, paint slop … this would NOT have pass muster with a real MSOS Apple CAR or any other MSOS Piston Cup racer …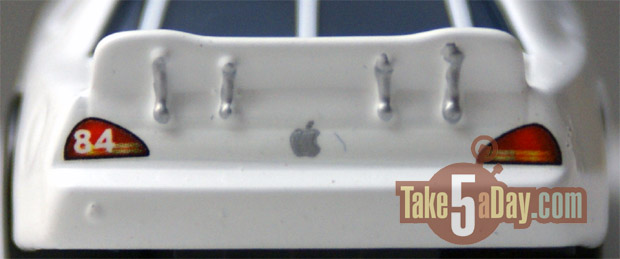 Same with the back spoiler area. The spoiler straps are sloppily painted, there is extra gray near the Apple and that "paint bubble" on the left – factory reject? Again, "good enough" for the regular releases but not nearly good enough for a MSOS release so while it might be subtle and I'm not saying the MSOS Piston Cup racers are 100% perfect but if they are selling you an "authentic" MSOS racer or Apple CAR, look, look and look some more – be very suspicious of more than 1 anomaly. In looking just at two photos of Albert Hickey's Apple CAR, especially this back bumper spoiler area … alarm bells clanging!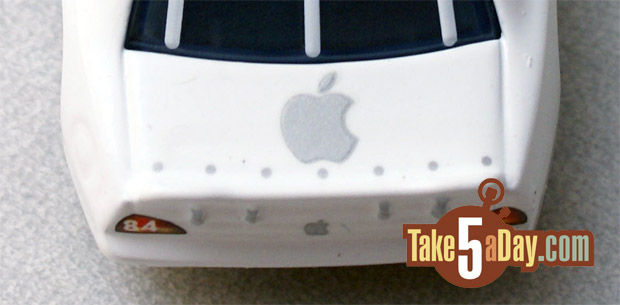 Again, notice extra gray dots and another paint bump along the right rear quarter panel … plus I believe the center gray dot should be larger and almost but not quite touching the notch at the bottom of the Apple logo … so if you're paying more than just a little and if they claim it's "real" and from the MSOS set, look, look and re-look. Anything that seems out of place is probably out of place …
So, thanks for warning to other, "Albert Hinkey: – we are on Hinkey alert!
Here's another new photo from France via "Greg," apparently the back axles don't work correctly … it looks like they all have the "bold" production date stamp …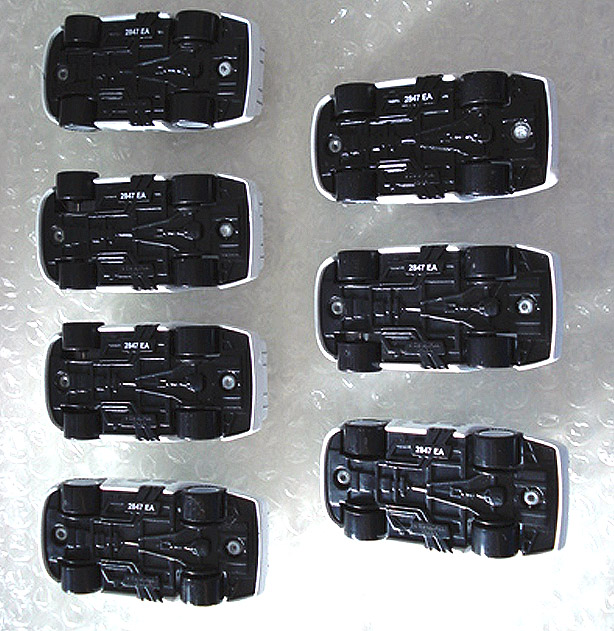 So, because of the prices people are willing to pay for a 'real one,' there is plenty of room to profit from anything else under that … unlike most factory seconds that are real rejects, these seem to hurriedly created by big-thumbed guys after the real shift is over … be sure and look carefully especially if they say it's real – so look over with a jeweler's loupe and ask for a roll test … otherwise, you're getting Mac iCar's lesser known brother "PearC My-Middle-Name-Is-Hinkey iCar."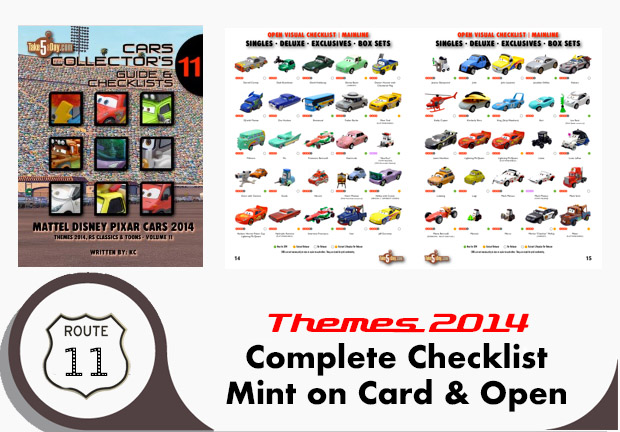 metroxing

27 April 2009

Advertising, collecting, diecast, Film, Internet, Marketing, Mattel Disney Pixar CARS, Retail, Toys, TV


56 Comments