Home
»
Advertising
,
collecting
,
diecast
,
Film
,
Internet
,
Marketing
,
Mattel Disney Pixar CARS
,
Retail
,
Toys
,
TV
Mattel Disney Pixar Diecast CARS: Lenticulars are Coming – The Good, The Bad & the Ugly
Bored, you say – well – be careful what you wish for. The lenticular CARS are coming and it's nuttier than a fruitbat eating an almond standing on a squirrel covered in peanuts.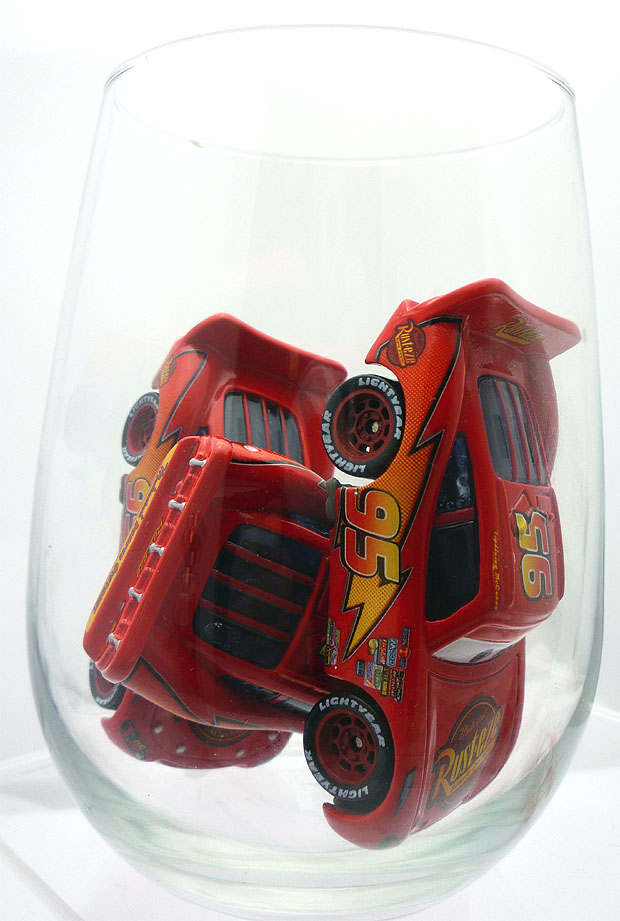 And now, the news – depending on your half glass is full or empty, here it comes …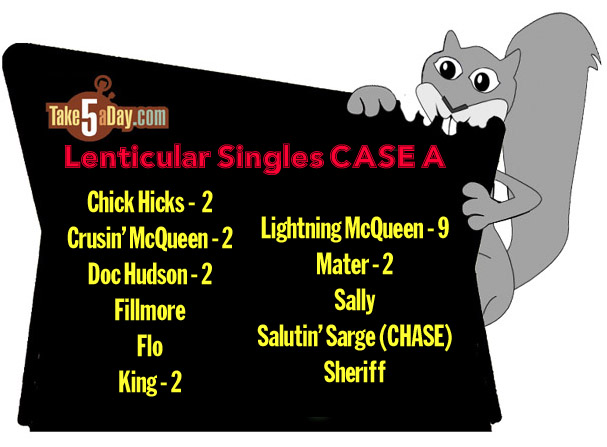 Let the commenting begin …
What happens to the "classics – non lenticular" line?
Rumor has it?

So, glass half full scenario?
"Come gather 'round people
Wherever you roam
And admit that the waters
Around you have grown
And accept it that soon
You'll be drenched to the bone.
If your time to you
Is worth savin'
Then you better start swimmin'
Or you'll sink like a stone
For the times they are a-changin'."
The only CARS available going forward at retail (EXCEPT TARGET) will the lenticular CARS – starting in late June, July?
You on-board with the whole lenticular thing?
"Boom boom boom boom
I want you in my room
Let's spend the night together
From now until forever
Boom boom boom boom
I wanna double boom
Let's spend the night together
Together in my room."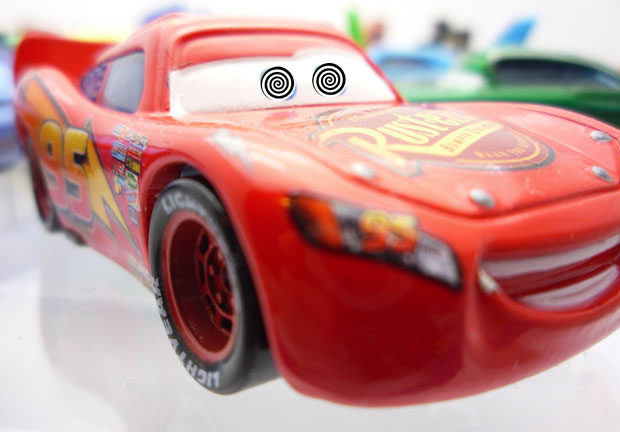 (this photo might not be a final 🙂  okay, or remotely real …).
So, then the non-lenticular "classic" CARS will at only Target? This second part is unconfirmed. At one point, it was supposed to be an exclusive retailer AND Matty but now, Matty is almost certainly dead to CARS so? Not sure how true this rumor is but that's all the info available for now.
I have to say it's a bizarre move. No other manufacturer suddenly stops in the middle of a successful line to test if buyers, collectors and fans will continue onto CARS diecast 2.0 … it makes very little sense but then what would be new?
I can understand if they are mixed in with new releases but to basically turn over the reins of a successful line to one retailer? And while Target is quasi-more reliable than WM or TRU – Target is not exactly perfect or even 'great' when it comes to stocking CARS … while they do seem to order more stock on a regular basis than WM or TRU – Target will often let days roll into weeks without ordering CARS … so if you thought Milton was hard to find now … will 1,500's Target's really step and really order 13 CASES each (1,500 stores – 20,000 cases now)?
Perhaps it will be some dream scenario where there are 6 Milton's in each Target case so there will be fewer older CARS in each case and Target only has to get 4-5 CASES each to equal the 20,000 in the minimum production run? Enough to satisfy all the collectors still buying the non-lenticular CARS?
Ad that's the best case scenario? Worst case scenario? They are like CHASE CARS – some area gets 35 boxes – other areas, 2 boxes?
Right now, Mattel sells about 340,000 singles cases a year – seems odd to throw away a sure thing to try and switch over to CARS diecast 2.0? Most companies love a sure income stream and try not to fiddy with it but I guess some decision-maker was bored?  Strange way to do business …
And this would all be fine if online resellers or even if Matty sold the non-lenticulars but to push it all to Target? Strange.

"Do you know where you're going to?
Do you like the things that life is showing you?
Where are you going to?
Do you know?
Now looking back at all we've had
We let so many dreams just slip through our hands
Why must we wait so long before we see
How sad the answers to those questions can be?
Do you know where you're going to?
Do you like the things that life is showing you?
Where are you going to?
Do you know?
Do you get what you're hoping for?
When you look behind you there's no open door
What are you hoping for?
Do you know?
Maybe Mattel would like to hear what you think? The lenticular line is called is Mattel internal code P7001 called "Character Cars with Eyes." 1-800-524-8697. (CORRECTED!)
I do not believe any other branch of CARS (megasized, haulers, car toons, etc are getting the lenticular eye treatment) … at least not yet.
I don't know about the Chase scenario either … does this mean there will be a non-lenticular Salutin' Sarge also? Only at Target? ????
I do not know what is going on international.
(Oh yea, I did promise good news … SARGE is listed in CASE B – 2 Sarge's … nope, not 9, two).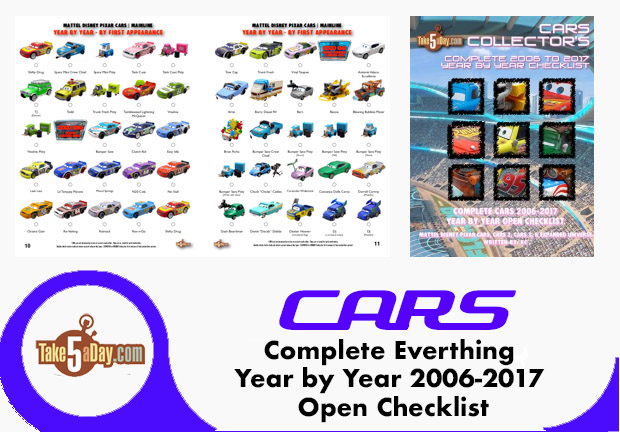 metroxing

24 April 2009

Advertising, collecting, diecast, Film, Internet, Marketing, Mattel Disney Pixar CARS, Retail, Toys, TV


99 Comments