Home
»
Advertising
,
collecting
,
diecast
,
Film
,
Marketing
,
Mattel Disney Pixar CARS
,
Retail
,
Toys
,
TV
Mattel Disney Pixar Diecast CARS: The GM & Norev Futurliner
Feeling more and more like distant eon history and not 50 year-old history, once upon a time, GM was the juggernaut American company and while the Futurliner program actually got its start at the 1934 World's Fair, its "Parade of Progress" rolling road show really picked up steam in the 1950's …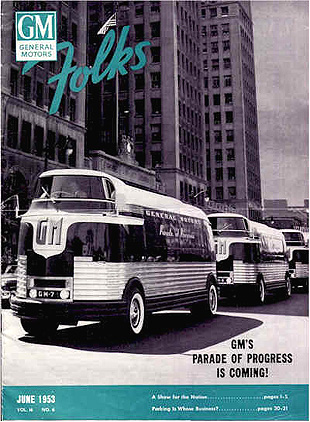 (using) "12 "Futurliners." These special, 33-foot long, streamlined coaches have 16-foot side panels that open to form stages and exhibit areas. The Futurliners contain some two dozen major exhibits. They range from a demonstration that covers refrigeration and insulation, to "Power for the Air Age," the jet engine story.
The Parade's stage show is presented in the aluminum and canvas Aerodome. Here is presented a show of achievements in such fields as electronics, aviation and chemistry. And it's all free — no admission charge.
A crew of about 60 men, mostly young college graduates, operates the Parade. The men not only are lecturers and showmen; they also drive the vehicles, put up the tents and do the other necessary jobs.
The history of the Parade goes back to 1936. Sparked by GM's famed scientist, Charles F. Kettering, the Parade took to the road in Miami, FL, and from then until Pearl Harbor in 1941, it played before more than 12-1/2 million people in 251 cities. It is planned to keep the new Parade rolling across the U.S. almost continuously all year long."
More DETAILS HERE.

It is also flat out one of the coolest looking cars-trucks ever … which naturally GM pretty much neglected and forgot about until recently … But you can read it all about the Futurliner Restoration Project website with EVERYTHING you would ever want to know about it with hundreds of photos.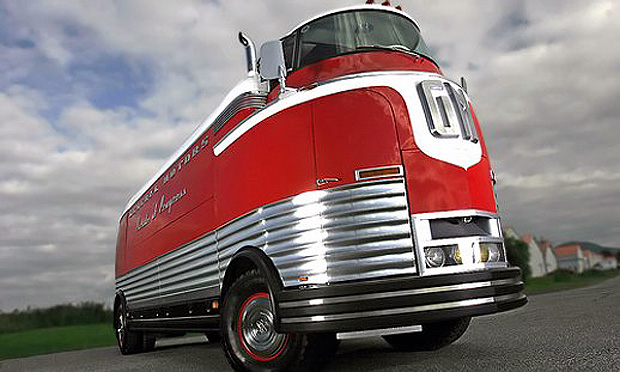 And while there have been some previous diecast versions, no one had really done a proper 1:64 scale one … FINALLY, Norev (of France) has done one …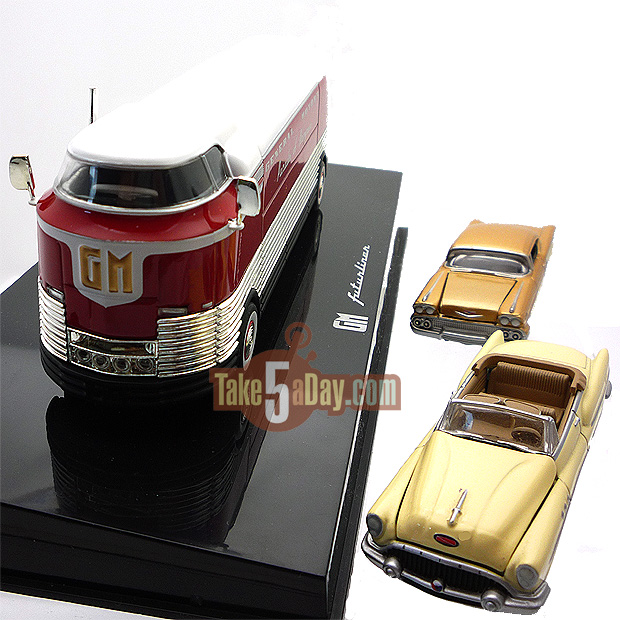 It does not come with the two Johnny Lightning 1950's GM cars that would not have been out of place driving on the streets of the Futurliner as it roamed from town to town.
And yea, I was too lazy to go out to the garage to get a screwdriver to remove the base so just imagine it's black asphalt? 😉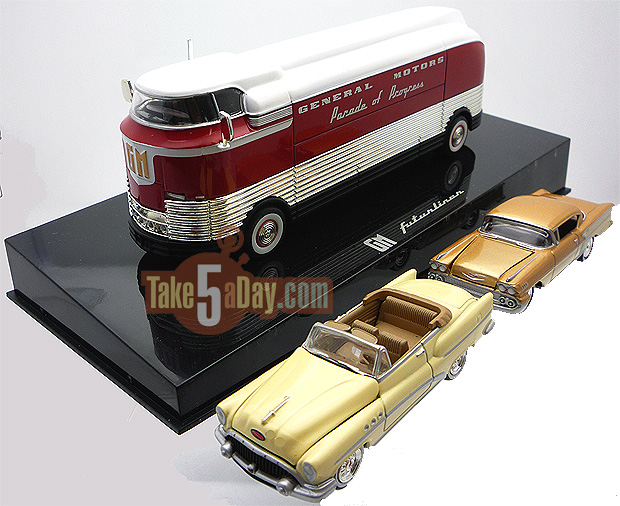 And of course, the Futurliner makes an appearance in CARS world (not directly) but in the CARS "World of CARS" backstory book … Flo & her three friends travel the country in their version of the Futurliner …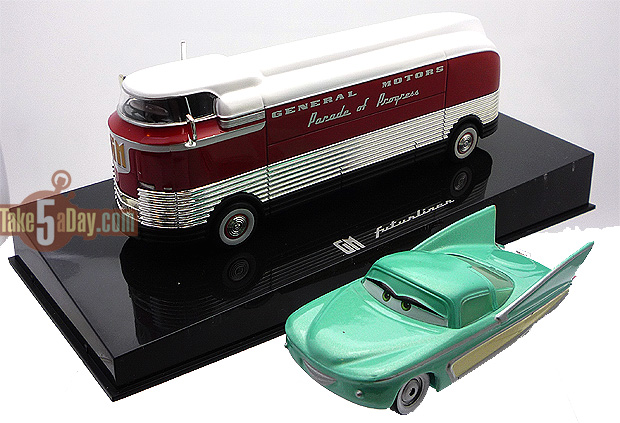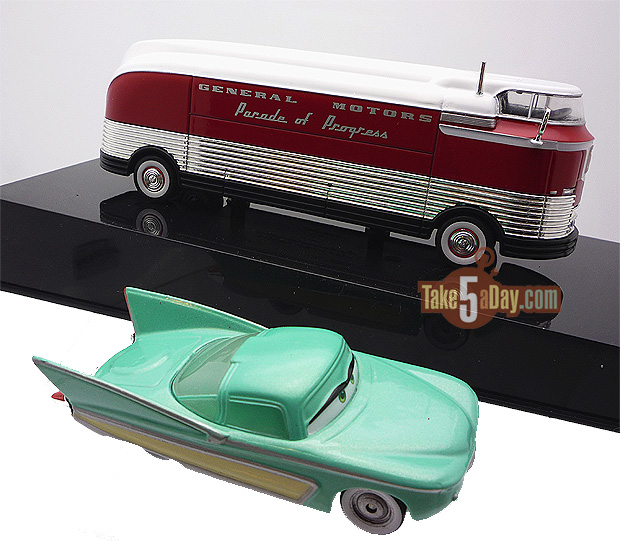 So, great Norev diecast … now, we just need a Mattel version to hold the 4 Showstopper CARS …
Thanks David V. for helping me track down the Norev Futurliner!
It does come on a base with an acrylic cover and looks great. Great detailing – I have not seen a lot of Norev diecasts (not much distro outside of Europe) but the ones I've seen all have excellent detailing.
In the 1950's, GM also did up some really out-there concept cars to parade along with the Futurliner … can you imagine driving down the street in these? (BTW, these are also 1:64 scale diecasts from Norev).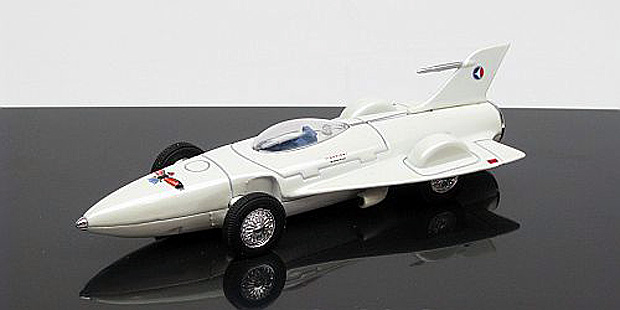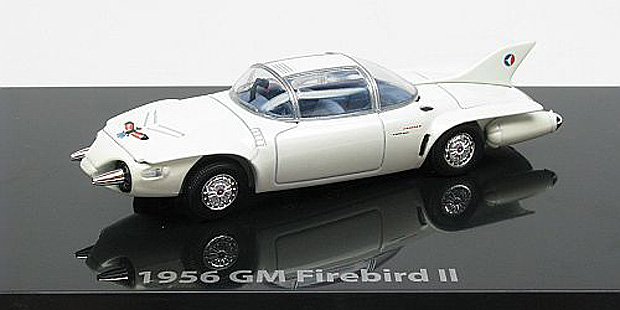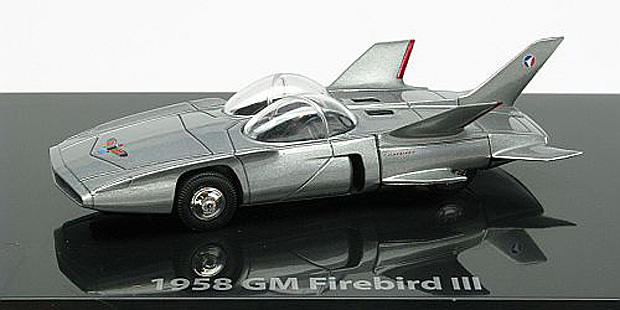 There are also lots of YouTube videos of the Futurliner in action – just type GM Futurliner in SEARCH.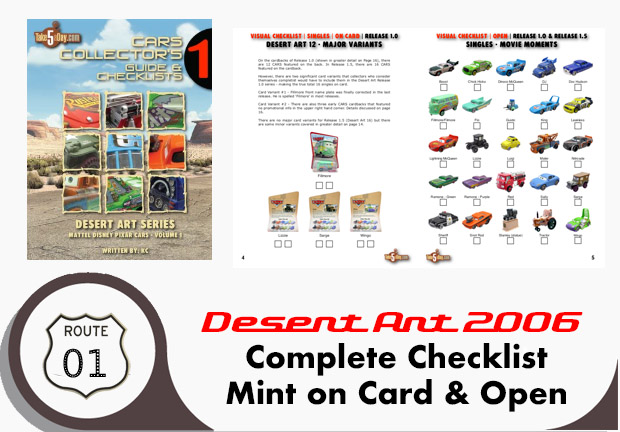 metroxing

4 April 2009

Advertising, collecting, diecast, Film, Marketing, Mattel Disney Pixar CARS, Retail, Toys, TV


13 Comments