Home
»
Advertising
,
Apple
,
Apple Mac
,
collecting
,
diecast
,
Film
,
Internet
,
Marketing
,
Mattel Disney Pixar CARS
,
Retail
,
Toys
,
TV
Mattel Disney Pixar Diecast CARS: When You Click Your Heels, All your Apple Car & Apple Hauler Dreams Will Come True …
In a magical world (Earth 2.0 to be precise), all these are available … here on this Earth, sadly, not so much … yea, who would buy these?
In case you missed the earlier posts, all of these are crafted by hand by Mr. Aroldo Pongetti. Check out the posts HERE, HERE & HERE.
Why?
Because he can.
🙂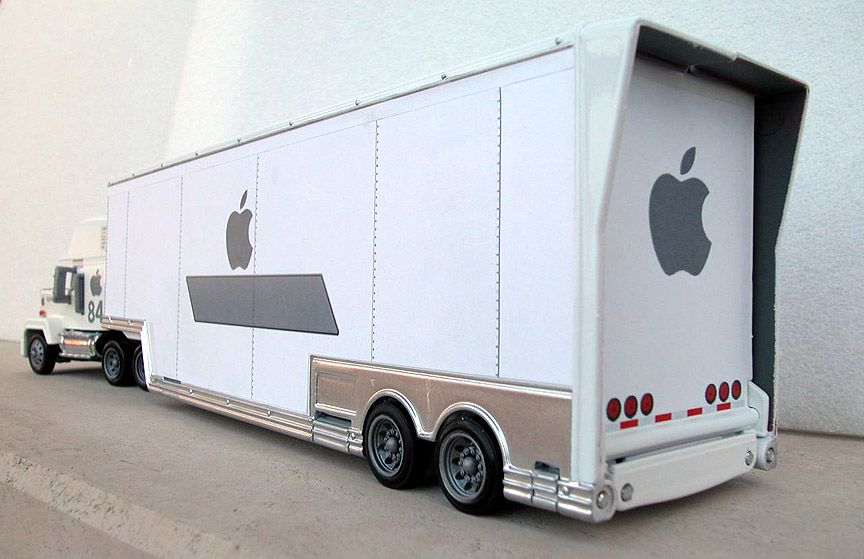 The original giant Mack Apple Hauler … we'll just call this the Apple Hauler Pro.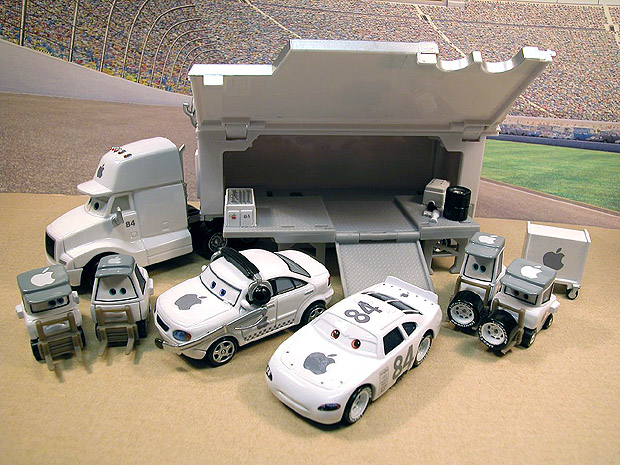 The new Apple Hauler Team Set … available as the free premium when you sign up for Mattel's pneumatic tube auto delivery to your house program – now a new CAR every day at noon – no more having to wait until 6 PM every night – finally! Martin says next year, it might be one in the morning and one at night but he says they have to upgrade JL-1000 to OSX 15.5 before he can approve 700 designs a year …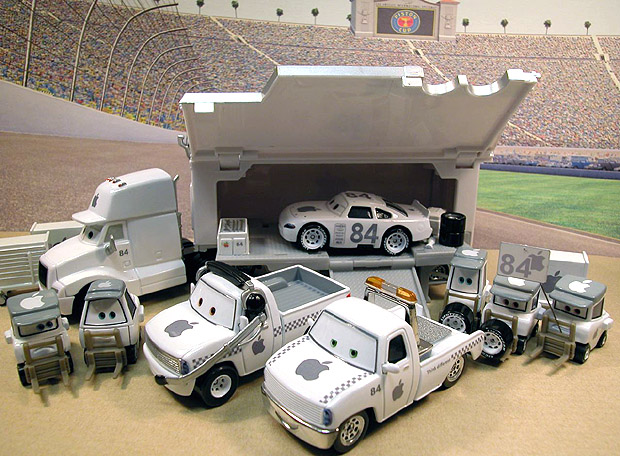 The Complete Apple Hauler Team Set … available at the Matty trucks that drive around the neighborhood selling ice cream, frozen shrimp the size of your head and CARS …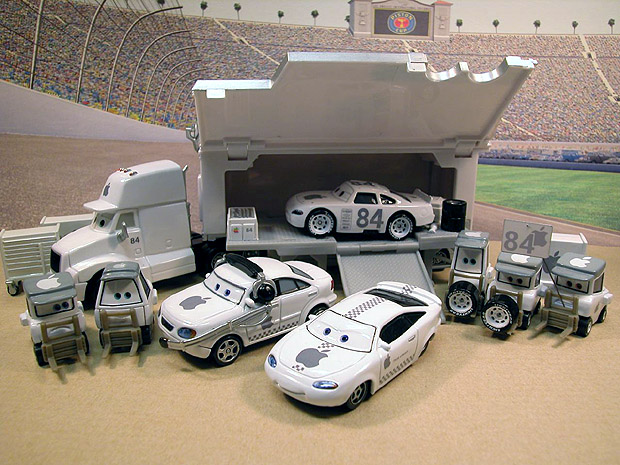 This one is only available at the CTC truck that visits neighborhoods only on Tuesday. Man, I can't believe I have to wait another 4 days before he comes around again … I also hope he has those giant otter pops again …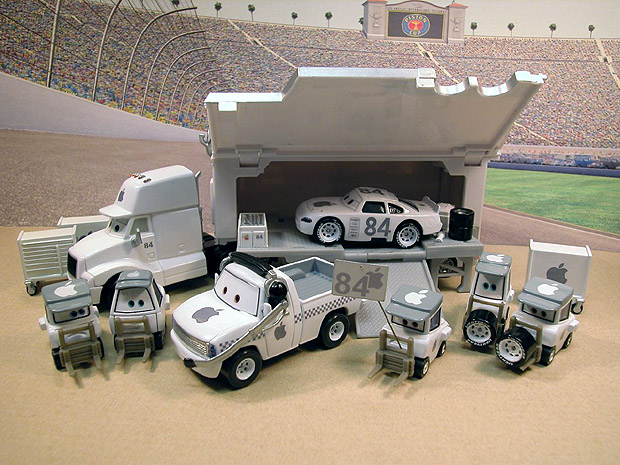 This is the variant raised flag version only available at Walgreen's. You can't miss it, it's that archway stack by the free codeine.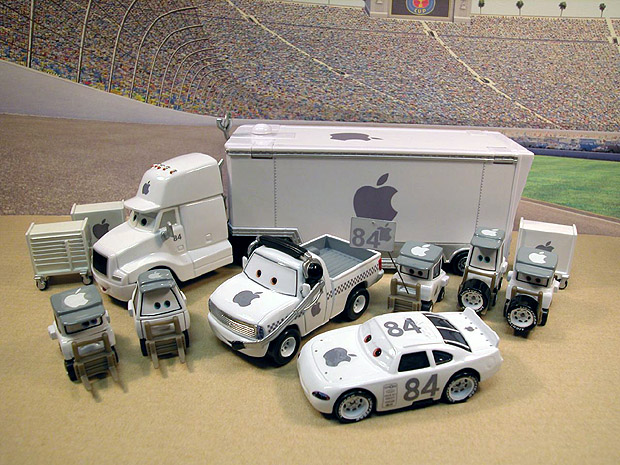 I think this the Brazil Carnival giveaway … man, it's hard to samba while holding this but I suppose you have to make some sacrifices …
It sure is nice on Earth 2.0 … I wonder what the CARS situation is like on the Earth 1.0 …do people there still wear pants and have to drive around in circles looking for CARS – all while being suppressed by gravity? That's just crazy.
Please note that other than that these customs are very real – everything else is sadly not true … especially the gravity thing – just a government conspiracy, man …

So, thanks for the great customs and the great pics Aroldo … I will plug back into the matrix now …


metroxing

5 March 2009

Advertising, Apple, Apple Mac, collecting, diecast, Film, Internet, Marketing, Mattel Disney Pixar CARS, Retail, Toys, TV


41 Comments