Home
»
Advertising
,
collecting
,
diecast
,
Film
,
Internet
,
Marketing
,
Mattel Disney Pixar CARS
,
Retail
,
Toys
,
TV
Mattel Disney Pixar Diecast CARS: I See CARS!
If anyone has not noticed, we added a new CARS SPOTTING FORUM page so if you spot something interesting and there's no appropriate post handy – feel free to give us the scoop on what you're finding.
I see a few of you have already spotted it and started to fill it in. It would be nice to do an interactive Google map thing but we haven't figured out how to work that on our website so for now, let the mighty words of Take5 Readers take you off your couch and onto the byways, highways and chilli dog stands of America.
BTW, for those lucky to spot the WM pallet with the haulers, they are due in stores on December 26, 2008 which as we have learned pretty much means nothing. It's either a set plan, a suggestion, a whisper of a suggestion or when the spring flowers start to bloom …  before your Walmart might see the pallet, the haulers or Halloween candy. At 2 of the 3 closest WM's to me – they have just put out CASE T … I can't even remember back that far, that was August, right? So … maybe around Easter, some of you will see the haulers at WM.
I hope I'm kidding …
Thanks for the suggestion, "DanversMABlowhard."

Nice avatar – he uses those yellow bolts when shopping also … "YOU will bring me out the haulers … and I don't want JUNIOR mints, I want the large SENIOR mints."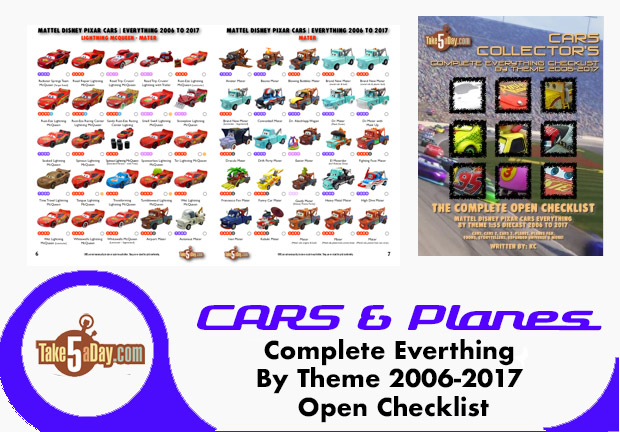 metroxing

22 December 2008

Advertising, collecting, diecast, Film, Internet, Marketing, Mattel Disney Pixar CARS, Retail, Toys, TV


16 Comments