Home
»
Advertising
,
collecting
,
diecast
,
Film
,
Marketing
,
Mattel Disney Pixar CARS
,
Retail
,
Toys
,
TV
Mattel Disney Pixar Diecast CARS: Wal Mart November Pallet Drop … Watch Out for That Cube!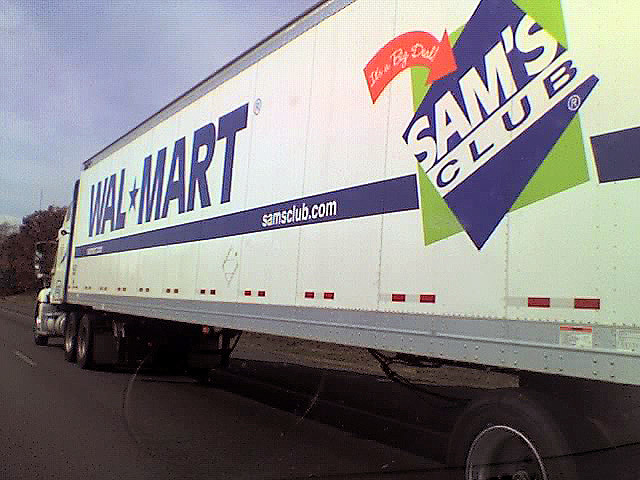 Trucks have rolled … (thanks for the pic Mr. 978 … were you both doing 75 when you sent this pic?)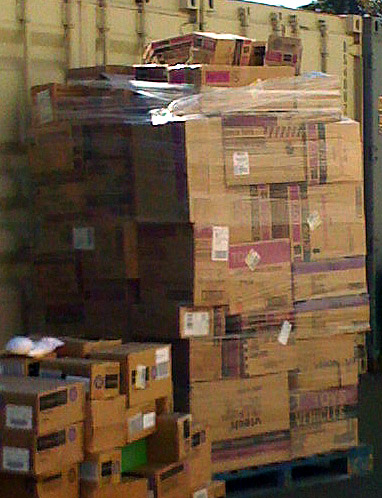 They have dropped off stuff …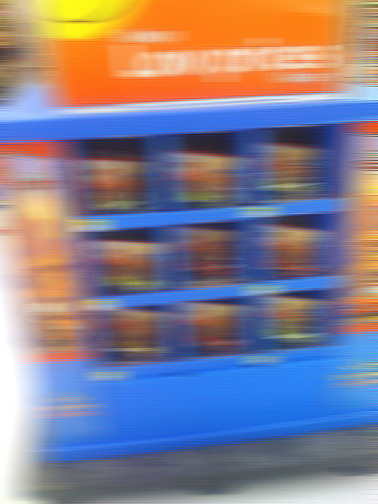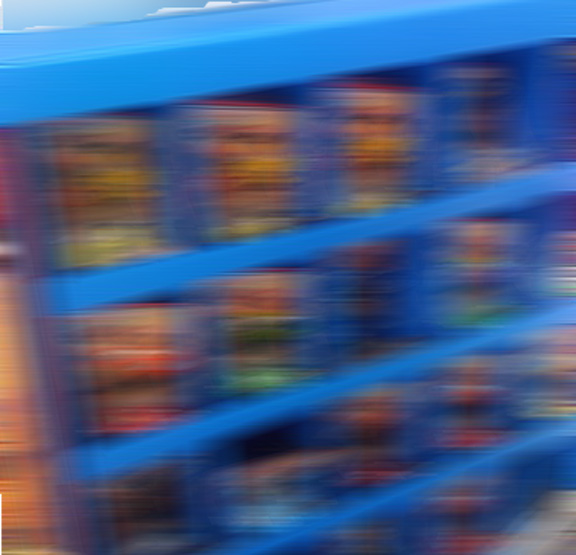 What's in the pallet drop-action alley cube? Follow the link to see photos but the shortcut cheat sheet?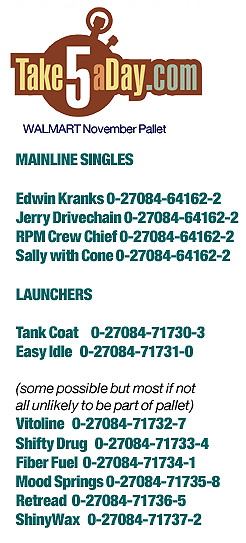 The pallet drop (as is the industry lingo) is scheduled for WEEK 45 … of course, that just means we begin the real "fun" phase-portion of collecting CARS.
… Either Week 45 begins Sunday, November 8 or Monday, November 9, 2008.
BUT …
And it's a BIG BUT … (yes, you can snicker 🙂 ) …
Does it mean it doesn't get displayed until we are actually in Week 45 or should it be displayed the moment Week 45 starts its first minute?
Your guess is as good as anyone's …
The reality is it means it could be out in a few days or even HOURS or it could be next week sometime OR the answer we hate most of all – the stores that think 'Display in Week 45″ is a SUGGESTION and then who knows, the remnants go after the employees pick it over? Again, each and every WM is different as we posted about a few week ago.
As noted, you can call each store and use the UPC codes – the problem is that all singles (and all launchers separatey) get lumped together in the main computer – only separated at the register but if by next week, you call and they say there are 300 mainline singles in their computer AND clearly there are not 300 CARS on the shelf, you can ask politely about if it's scheduled for Week 45, shouldn't it be out?
Good luck with that and let us know if the singles are WOC or ROR. Take pictures.
The holiday shopping season is upon us. Good luck. Peace and good tidings & may you find a parking space.



metroxing

3 November 2008

Advertising, collecting, diecast, Film, Marketing, Mattel Disney Pixar CARS, Retail, Toys, TV


104 Comments