Home
»
CARS
,
Disney Pixar
,
Film
,
Food
,
Retail
Disney Pixar CARS: Let Them Eat Cake
This CARS thing might just catch on – as one of our readers pointed out, there's this place that will sell you something called a cake pan where apparently you put ingredients into this thing, bake it and then decorate it – interesting … what will they think of next? Chop down my own tree, make a bow and arrow and hunt down an animal just to eat a meal? Spend 70 hours slow cooking that same tree to make charcoal to roast my mastodon? What's after that, ore my own cooper to make electrical wires so I can watch football?
But okay, if you want to make your CARS cake, here's a place that will sell you a CARS shaped pan …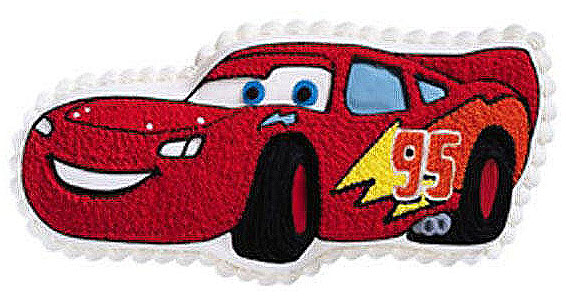 There are also instructions on icing the cake – or shortcut, open mouth, squirt in icing and/or whipped cream.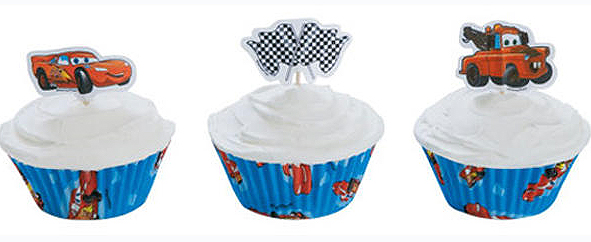 Or cupcake instructions …
They also sell these things that are not edible that go on top of a cupcake … humm, why? why? why?
Hey, how about just eating cake, I'm much better at that … this one looks good enough to eat and drive off in …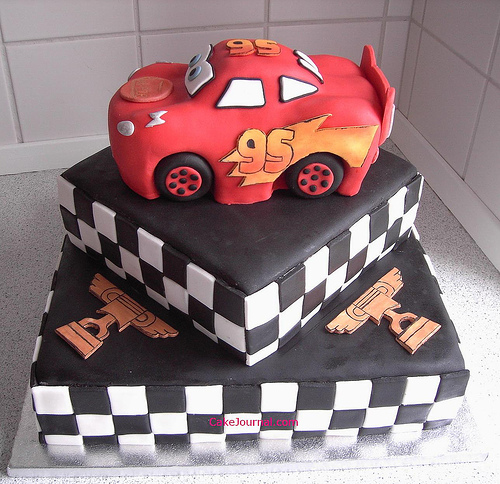 This is from the CakeJournal … Now, that's a cake!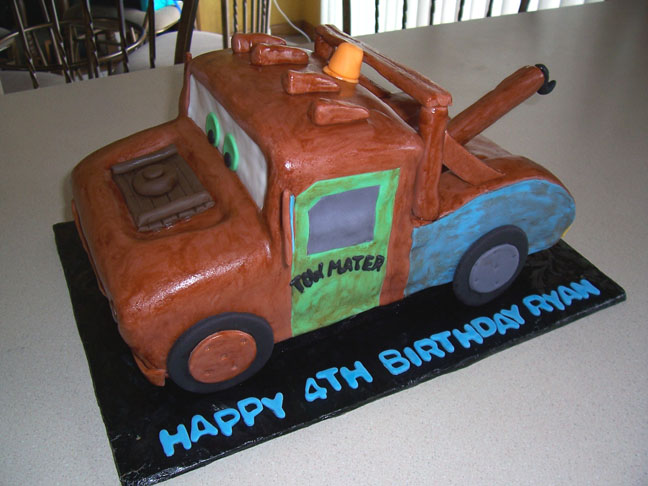 Or from CakeItOrLeaveIt … Who am I? Ryan … Just your neighborhood cake taster … I'd trade you a piece for a Cactus McQueen … Doc Hudson?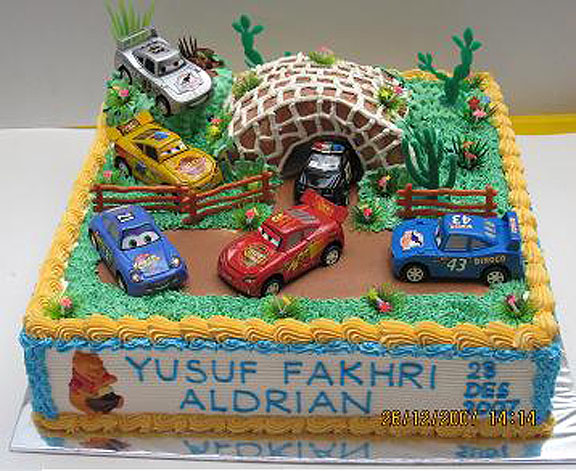 Um, I think my mom & dad owe me like 12 cakes that look like this … I feel pretty deprived … (VIA FLICKR).
Well, if I can't eat cake, i guess I'll settle for some macarons …