Home
»
CARS
,
Gadgets
,
Toys
The New 1:1 Scale Pitty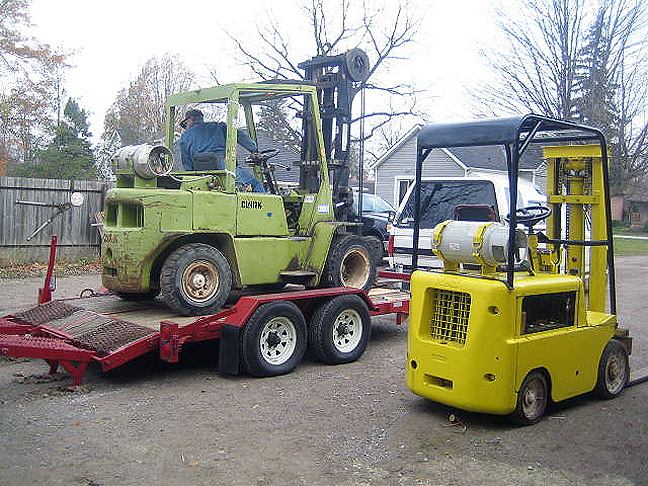 "PirateDad" says anyone can collect the Mattel Disney Pixar Pitty's – only a real pirate collects 1:1 scale Pitty's. Here's his "Stacy" and "Trunk Fresh's Pitty."
🙂
Or alternative caption, "PirateDad" typical CARS collector readies his backup forklift to bring in this months shipments of singles, 3-packs, movie moments, value packs, playsets, box sets, exclusives. The yellow forklift is for the MINI's.
Real story – PirateDad traded his green forklift for the yellow one – humm, one looks a little newer … anyone trading CARS with PirateDad – don't be fooled by the eyepatch … he's a sharp one! 🙂
Thanks for the fun photo – we would all love a forklift to drive around – that would make shopping at Costco so much easier … 🙂