Home
»
Advertising
,
Film
,
Marketing
,
Mattel Disney Pixar CARS
,
Retail
,
Toys
,
TV
Mattel Disney Pixar CARS: The Other Mack Truck

From Reader and Collector "T" … a cool prototype/test version of the other 'more official and correct' Mack & trailer that is also coming – probably closer to Christmas time.
Cab (yellow portion) is all metal – all other aspects of the cab are plastic as of course is the trailer all plastic. For those unfamiliar – this is a test/prototype that is of course either unpainted or not made with the final plastic color. It is done not only to make sure the mold is okay but also for final client approval.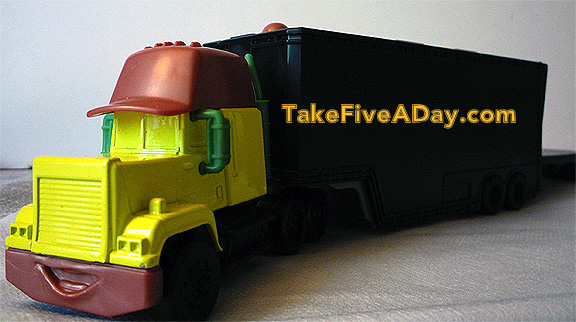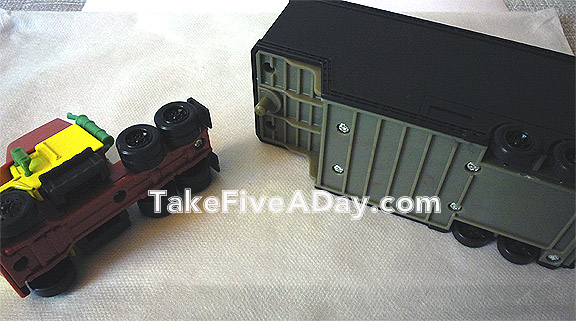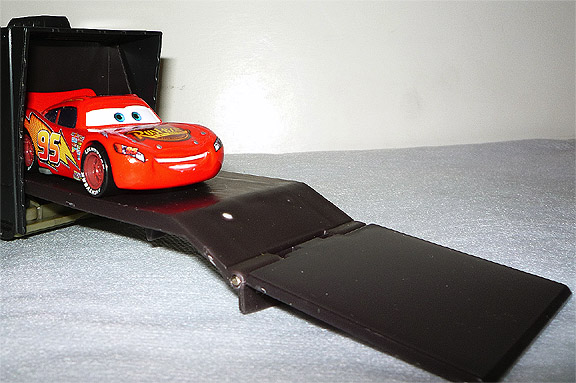 While the other Mack has opening sides, this one has the back that opens and has an extending ramp.
McQueen is not included, included only for scale.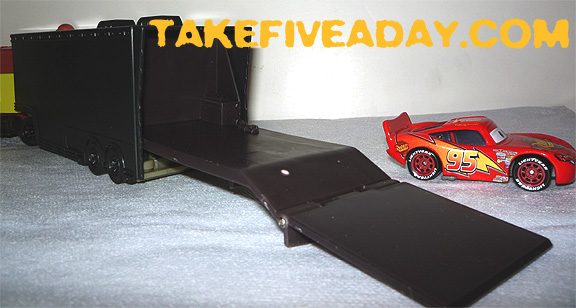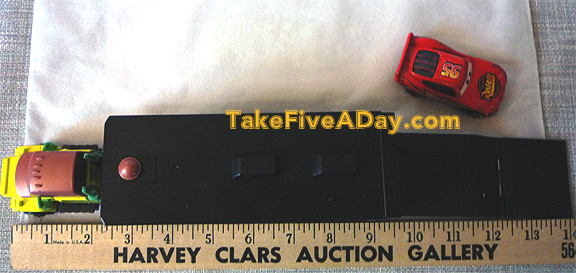 About 10″ for Mack & the trailer. About 14″ with the ramp extended.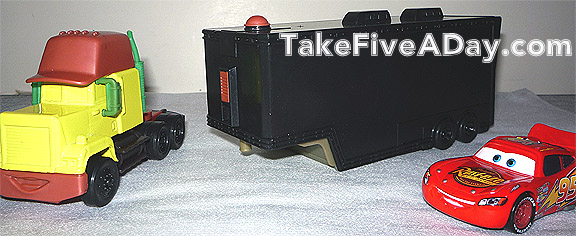 The (currently) tan tab on the trailer allows you to extend the brace on the trailer so it can rest correctly when not attached to Mack the truck cab.
Link to other Mack post. The other Mack is of course not quite canon to the movie or even Mack himself.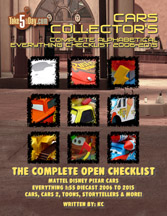 metroxing

21 July 2008

Advertising, Film, Marketing, Mattel Disney Pixar CARS, Retail, Toys, TV


8 Comments