Home
»
Checklist
,
Film
,
Marketing
,
Mattel Disney Pixar CARS
,
Toys
,
TV
Mattel Disney Pixar Cars: Costco Carrying Case
This might be the carrying case that fits a lot of needs, you get 4 "Compartment Boxes" that get clipped together by that front piece and handle. It looks deep enough to hold everyone except maybe Barney Stormin' and probably Al Oft … you can probably fit about 65-ish CARS if you modify some of the dividers as reader Amanda notes (my original estimate of 100 was a little too optimistic) … but still not a bad deal for $15, most other cases seem to start at over $20 and it seems nice that you can easily see all the CARS since it's semi-transparent.
Amanda/Dragoness managed to fit 68 CARS in there – and sent along some great photos. As Amanda notes, "(the case) only has "half" spaces and not "quarter" spaces to place the dividers."


Here Amanda placed them on top as pre-planning … better than my plan of throwing them all in a heap and shaking it – whatever falls out goes into the next box 🙂
And yes, Al Oft & Dinoco fit just fine …
"Also, each case holds 12 regular/large size cars, but the smaller cars fit in the half spaces so I guess if you have a lot of cars you COULD fit more than the original numbers, but the average "as is" is 12-16 cars each, and as modified 16-18 cars each."


Thanks Amanda!
Our other post on displaying your CARS is here.
And while you're there, pick up some of Glad's Press 'n Seal (no, they're not a sponsor 🙂 and I don't usually rave about pieces of plastic but they work great on meats you're putting in the freezer or like luncheon meats in the fridge. You wouldn't think that just using your fingers to seal something would be any different than throwing it into a plastic ziploc bag or even wrapping it in foil and throwing it into a ziploc bag? But it does. I had some steaks that got pushed back to the back of fridge and two weeks later, they are still red with virtually no freezer crystals … so while not as 100% waterproof as vacuum sealing, it works pretty amazingly well for something just using your fingers to seal … how does this relate to CARS? Um, you can Press 'n Seal your CARS and then put them in the Store 'n Go … along with some steaks?
So get some Mexican Coca-Cola with real cane sugar, some Press 'n Seal, some Store 'n Go CARS cases and some steaks – there's your first 15 minutes of shopping at Costco then all you need is an aquarium, some cheese and something really inappropriate …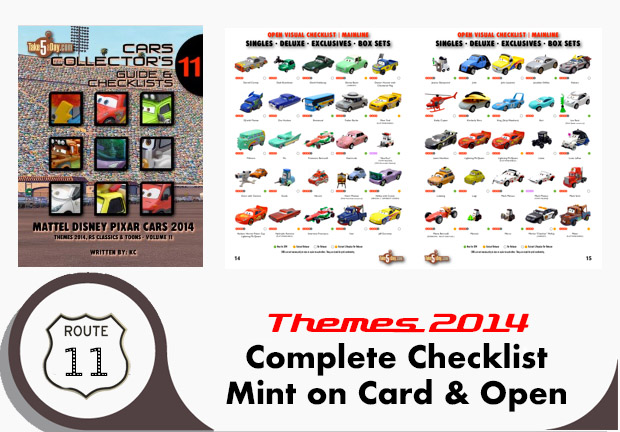 metroxing

19 February 2008

Checklist, Film, Marketing, Mattel Disney Pixar CARS, Toys, TV


11 Comments