Home
»
Advertising
,
comics
,
Design
,
Film
,
Internet
,
Marketing
,
Mattel Disney Pixar CARS
,
Media
,
TV
Mattel Disney Pixar Cars: "More Coming …" Toyfair 2008
Well, the show doesn't officially open until tomorrow.
Here's an interesting quote,
"Disney's "Cars," which, despite no new film or TV content, generated $2 billion in retail sales in 2007 and has become a major priority for Disney that it plans to support with additional content in the future."
HUMM …
"The biggest trend industrywide at Toy Fair — where toy manufacturers display their 2008 lines to the media, Wall Street investors and retailers — is the increasing number of toys being sold that connect to Internet play and, with the inputting of special codes found on the toys, unlock virtual worlds.
"Clearly, every single toy that is coming out now seems to have a Web site linked to it," Samet said. "WebKindz was the first one."
Disney on Monday will unveil its first line of Internet-connected toys, called Clickables. Developed in collaboration with its licensee Techno Source, the toys will be based on Disney Fairies and unlock an immersive virtual world that will be launched in the fall. Robert Marick, vp and GM at Disney Toys North America, said the technology goes beyond what's already out in the marketplace and takes Internet-based toys to the next level. He said the technology will be applied to other Disney properties in the future.
Other toy lines that hook up to Internet worlds on display at Toy Fair include Mattel's Barbie Girls, launched in 2007; Hot Wheels, launching this year; U.B. Funkeys collectible vinyl figures; and Hasbro's Littlest Pet Shop. Warners said Mattel would be launching Funkeys to connect with a Speed Racer virtual world."
An online world for CARS?
HUMM …
Meanwhile Mattel will be also be busy on 'Speed Racer.'
"Mattel, the master toy licensee for the film, said all its Speed Racer toys will be co-branded with its Hot Wheels brand."
Official SPEED RACER movie trailer:
[youtube=http://youtube.com/watch?v=MQyYPP9zR7M]
Or if you prefer the HD version to download.
Toys, yea, just a few – here are some released photos …
Mattel is doing the CARS in different scales, here's the 1:18 scale one …
Speed Racer Legos (nice) …
(much cooler …)
Speaking of toys & the internet, you can check out the Legos Indiana Jones sets coming out next summer and start playing the online game.
Or not exactly up my alley but for once, Ken does not look like a dork or as the clearly-gay beard of Barbie …
Christine Ricci plays Trixie – not a bad likeness of her.
Of course, in case you hadn't noticed, they sculpt and reproduce figures not just for kids anymore … if this were the Supergirl of my youth, I think I might've read her comic …
(this is the DC Direct / Kotobukiya Supergirl Vinyl Statue)
But of course, some things never change – they will nearly license and sell anything …
If you're a girl between the ages of 4 and 9, okay … if you're a guy with a 5 o'clock shadow, please step away from the box …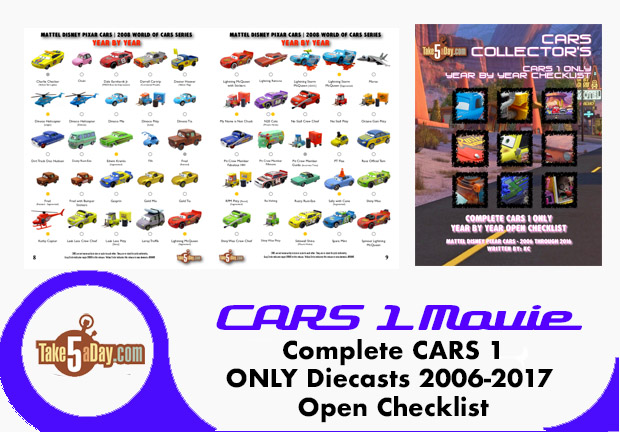 metroxing

17 February 2008

Advertising, comics, Design, Film, Internet, Marketing, Mattel Disney Pixar CARS, Media, TV


15 Comments