Home
»
Advertising
,
Checklist
,
Design
,
Film
,
Marketing
,
Mattel Disney Pixar CARS
,
Toys
Mattel Pixar Disney Cars Checklist: September 2007 to Today
So, to avoid any confusion, this list is EVERYTHING NEW from the post recall embargo CARS era – about September 2007 to today.
I only listed the "new" CARS or CARS Mattel has marked 'new.' For multi-packs or boxes, I only listed the 'new' CARS you're should be looking for. In the case of the Movie Moments, I listed the last two Supercharged MM's who left the stage and returned a few weeks later as World of Cars Movie Moments – since they're the same CARS and the two Supercharged ones are harder to find for most people …
There were also some questions about what CARS were available as NEW and as "blank" so there are two check-off/bubble-in areas.
For collectors who open everything, you can ignore the check-off/bubble-in choices but for those MOC or MIB collectors (mint on card or mint in box), here is your checklist to be certain you have 2 of everything … or in some cases, 4 of everything – just likes Mattel likes it.
(TJ, Fred & Kori) – each available 4 different ways if you count CAR variants and packaging variants.
The just released GHOSTLIGHT RAMONE on WOC card comes in a 'new' and blank card version. And yes, you can argue until you too are blue in the face that's it's a lot of things but not new … though technically, it has never appeared on a WOC card so it's "new," to Mattel.
The Gift Packs (aka: 3-packs) do not have the "overall" interstate-design NEW like the individual cards but it does have the phrase "New Model" attached to the 'new' CAR within each 3-pack. And yes, there is a version without the mini banner "New Model."
Confused? Now you get why Mattel does it. When in doubt, just buy it …
Speaking of which – when you get all dizzy from deciphering CARS, wouldn't a t-shirt make a great soft pillow?
Buy a t-shirt from us 🙂
Of course, the main 2008 post is here.
Rest of posts are here.
Of course, the CARS packaging that do not come with both versions are listed with only one check-off/bubble-in area. Enjoy!
(PNG graphic file – just copy or drag off onto your desktop and PRINT)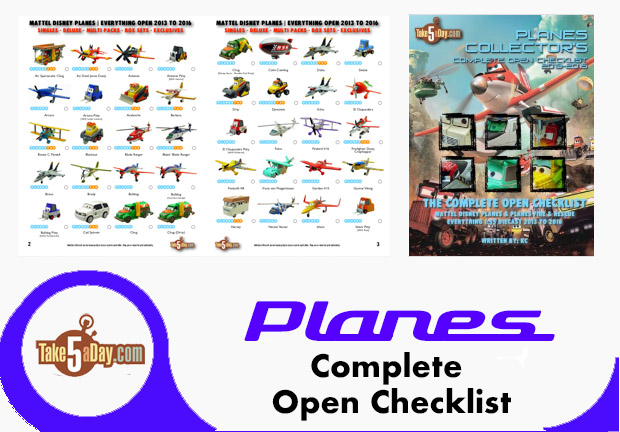 metroxing

15 February 2008

Advertising, Checklist, Design, Film, Marketing, Mattel Disney Pixar CARS, Toys


5 Comments