Home
»
Advertising
,
Checklist
,
Design
,
Film
,
Marketing
,
Mattel Disney Pixar CARS
Mattel Pixar Disney Cars Checklist: The Been Here-Done That List 2008
Now, this list won't be very useful to many – this is simply a list for the ultra completists who will fight you to the death for a WOC Lizzie … well, okay, maybe not 'fight to the death,' – maybe just a simple "ACK!"
For the ultra completists who have to have every CAR on card, it's a little hard to keep track what's out and what they already have …
… so this is just a list of Supercharged & WM Speedway of the South Exclusives REPEATS that are returning as World of Cars.
… most on this list are already out … the second column indicates it's already out and on the store shelves …
Good luck!
For those who are Ultra-Competists in name only can buy a t-shirt from us 🙂
Of course, the main 2008 post is here.
Rest of posts are here.
(PNG graphic file – just copy or drag off onto your desktop and PRINT)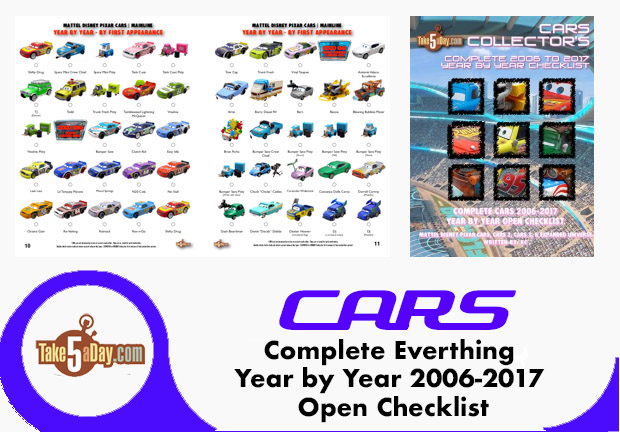 metroxing

13 February 2008

Advertising, Checklist, Design, Film, Marketing, Mattel Disney Pixar CARS


7 Comments