Home
»
Disney
,
Disney Planes
,
Mattel Disney Planes Diecast
Mattel Disney PLANES: Next Gift Packs Not Exclusives
It's been nearly a week so why not a change in plans? :-/
It looks like now the PLANES PIT ROW GIFT SETS are available everywhere – not Walmart exclusives. The updated listing no longer says anything about Walmart Exclusive.
In fact, "Danrio" has already found the Ripslinger Gift Set at Target …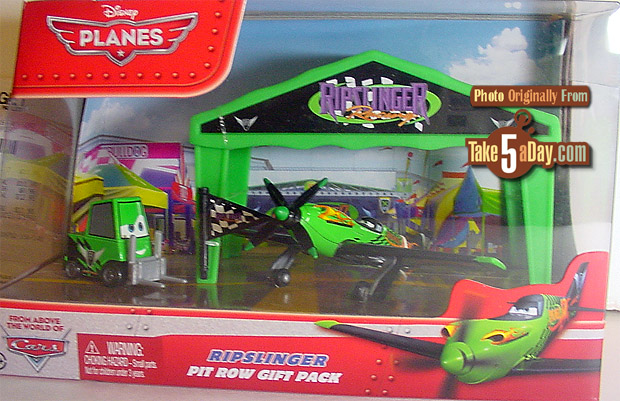 Interesting that the prototype pic of him had him matching the logo and not the PLANE but now he's a better match with Ripslinger.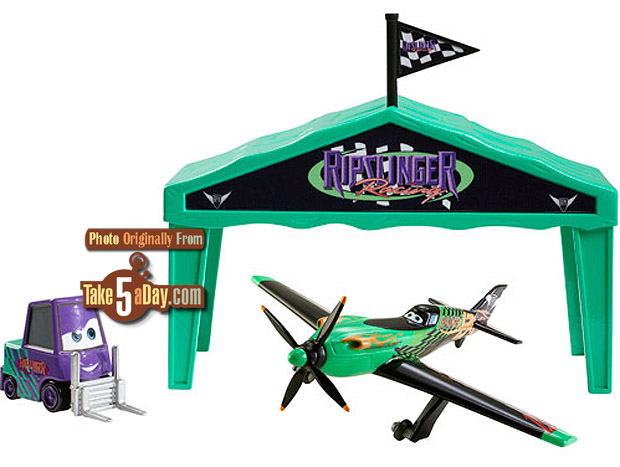 So, the next two are Ishani and Arturo/Aeuro – maybe CASE C?
Ishani gets a Gift Set & Pitty – the Pitty even has a Bindi! 🙂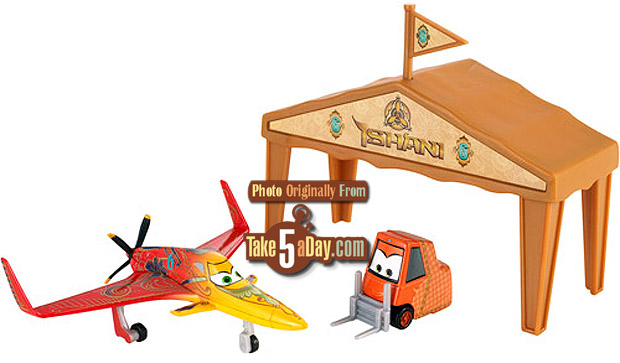 And a previously un-revealed character, the Italian PLANE – while Walmart calls him Artouro, his wings actually read Aeuro so it seems the name on his wing trumps what WM think his name is.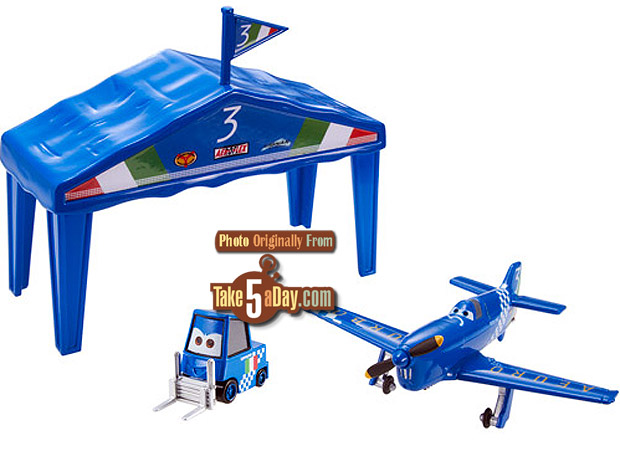 It's hard to say when they will arrive but since we still have about a month before the movie actually opens – presumably this will arrive around that time as a refresh reminder. Drop us a line if you spot these in stores or online.
If you still want to pick up the sets already out – Walmart.com seems to have the best price for the box sets – $11.97 – with FREE SHIP to STORES or a local FedEx Office – which can be convenient if you're already there or close by.
You can find all the Pit Row Gift Sets at Amazon also $11.99 with free shipping.
So, it looks like the PLANES GIFT SETS should be easier to find now that they are not Walmart Exclusives … Good luck!
Thanks "Danrio!"

metroxing

7 July 2013

Disney, Disney Planes, Mattel Disney Planes Diecast


11 Comments