Home
»
Disney Pixar CARS 3
Disney Pixar CARS: Have Your Cake Toppers & Eat It Too …
The downside is you actually have to make these but instead of using your metal diecasts to drop on top of a cake, they actually have (food safe) plastic CARS!
Of course, this one is the best – the Frank Tractor Tipping Cake Topper! And it's not just some plastic CARS, the Tractor actually goes MOOOO! And Lightning & Mater have the perfect expression for being stuck in thick frosting and being chased by Frank!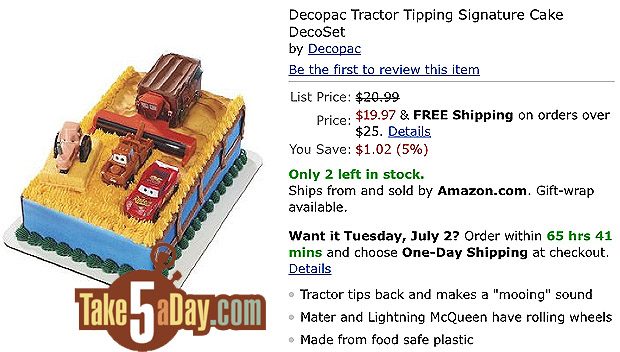 This one, the CARS Pit Stop includes a wind up Guido!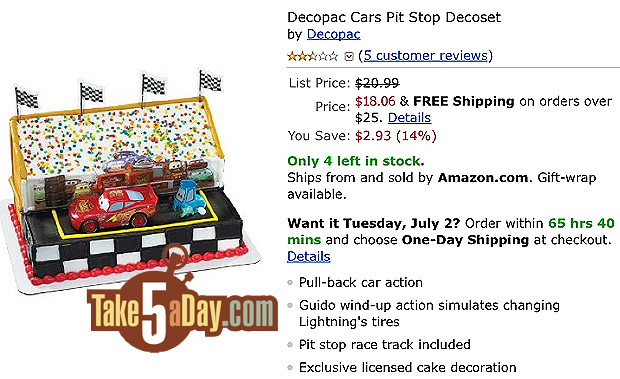 Then there are the "non-interactive" ones that just include plastic food safe CARS and pieces … but still nice and cool if you have the time and interest.
Lightning with WGP Cake topper.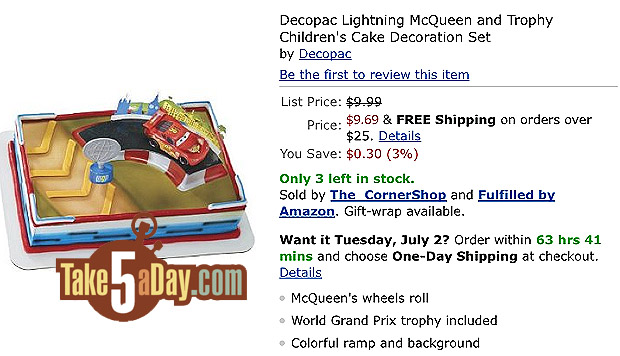 And the World Grand Prix racetrack with cones.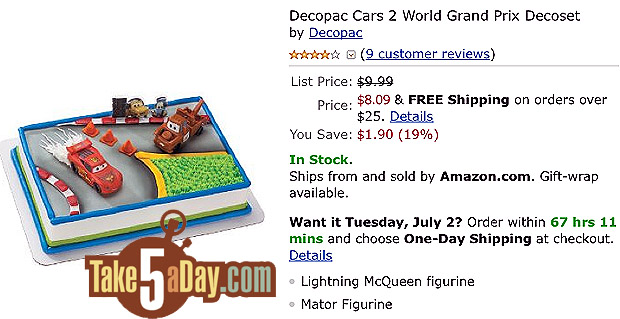 They have more plus Disney Princesses and dozens others – you can check them all out at Amazon.
Happy baking and let us know if it turns out right!
So, now you can have your cake and eat it too … just don't eat the cake toppers … it's just an expression


metroxing

3 July 2013

Disney Pixar CARS 3


3 Comments