Home
»
Disney
,
Disney Planes
,
Mattel Disney Planes Diecast
Mattel Disney PLANES: Factory Sealed Case A, L, M, & N
The first 4 announced cases for PLANES (12 to a case) certainly seems odd – why the strange lettering pattern – jumping from A to L, M & N.
CASE A is easy – it is available to all authorized resellers (ChildrensToyCloset either just got the case or it's on it way from the warehouse).
But why are CASE L, M & N listed as shipping and of course, they essentially mirror CASE A … I believe these other three cases will only be available to a certain retailer – most likely, Target, Walmart & TRU.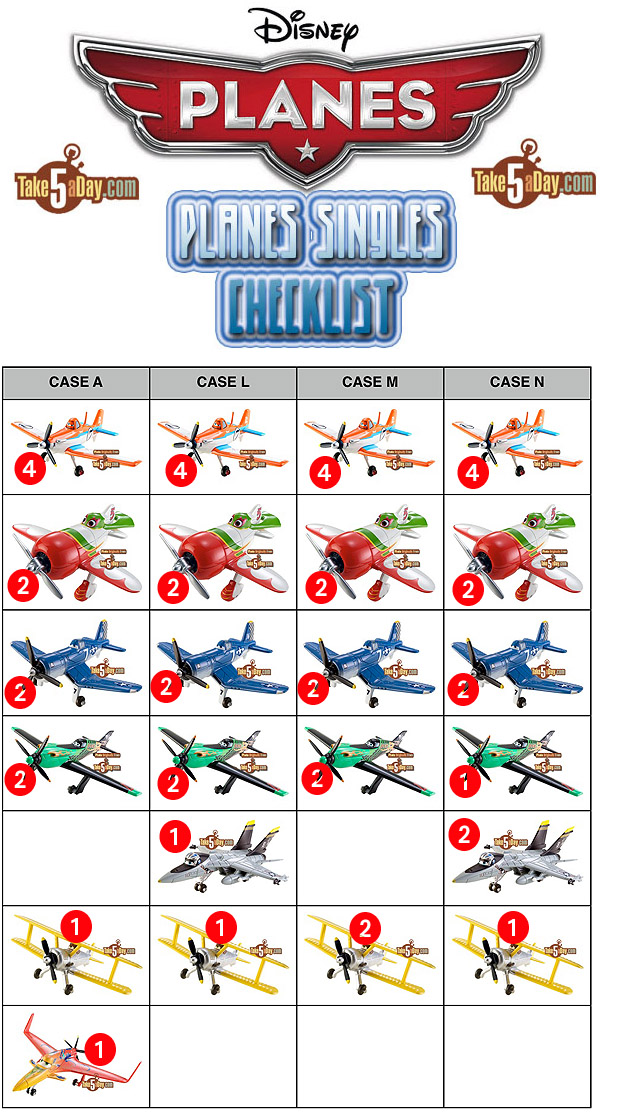 So, each retailer gets a slightly different mix outside the 4 main characters: Dusty, Ripslinger, Skipper & El Chupacabra. Two of the retailers will get Bravo while it's not in CASE A or CASE M. Everyone gets Leadbottom but only CASE A buyers get Ishani on card.
Remember that Target will get 4-packs so perhaps their Bravo & Ishani comes in a 4-pack? Maybe they get CASE M … of course, that theory depends on logic. 🙂
Here is what the PLANES diecast "singles" will look like. This is the international card (photo by Anthony C. – thanks!), the only difference is the US cards have the name of the character on the side vertically – in this case, it's Ripslinger.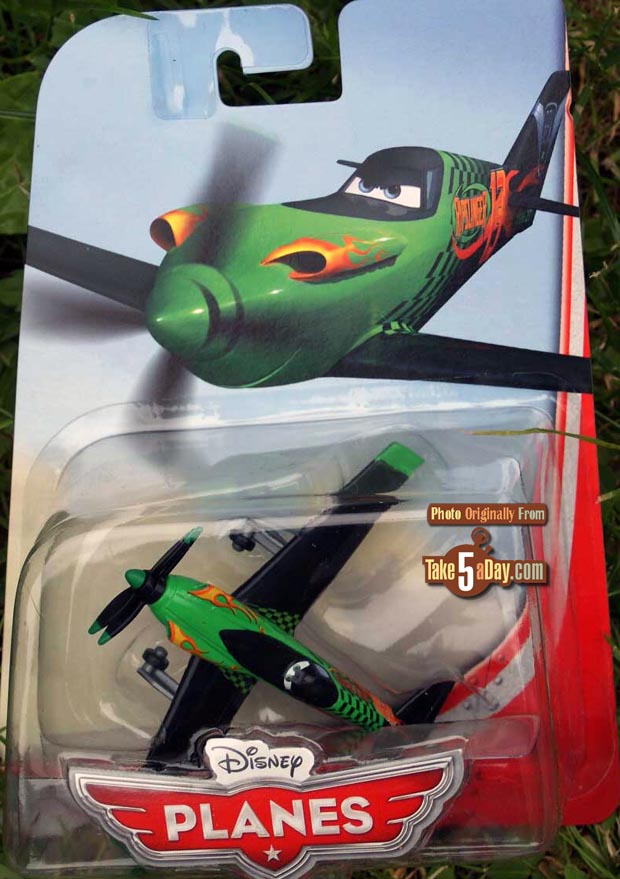 Yes, there is a CASE B but I don't think that's shipping until August.
UPDATE – Rob (My 6 Kids) sends along more photos – thanks Rob!
Here is CASE A.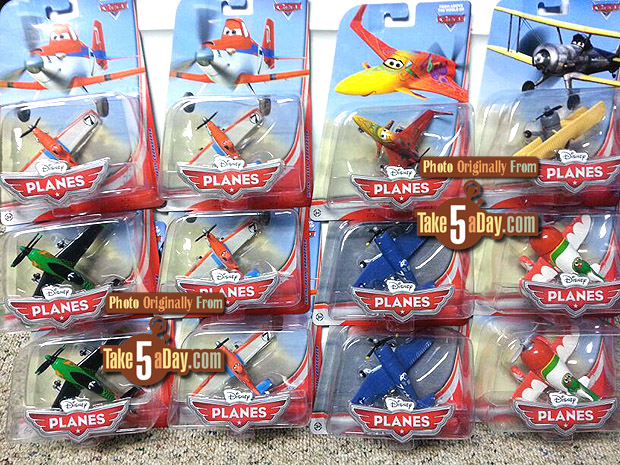 If you look carefully, their names are on the right side of the card.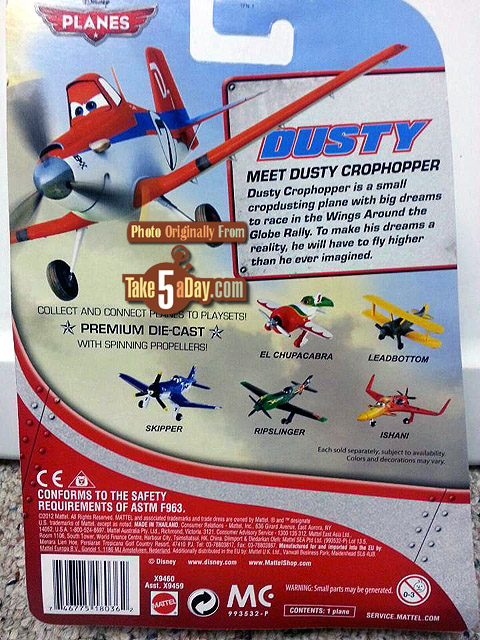 You can check out larger photos of the diecasts here.

metroxing

9 June 2013

Disney, Disney Planes, Mattel Disney Planes Diecast


15 Comments