Home
»
Disney Pixar
,
Disney Pixar CARS 3
,
Mattel Disney Pixar Diecast CARS
,
Mattel Disney Pixar Diecast CARS 3
Mattel Disney Pixar CARS Diecast: The $.99 Sale is Back (Price Match City)
Kmart is having a $.99 CARS diecast sale this week (STARTS TOMORROW – Sunday) …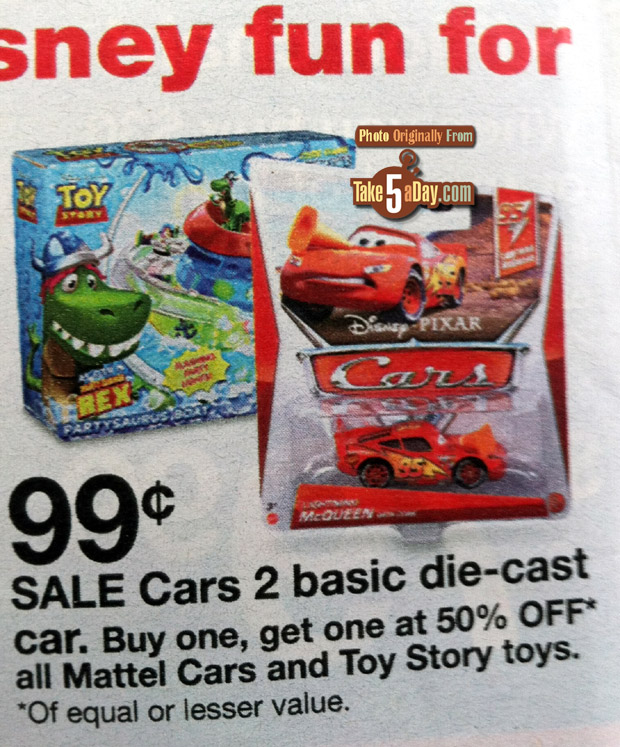 If your Kmart is well stocked with CARS 2 diecasts, you are set for shopping at Kmart. If you don't live on Fantasy Island, you may need a backup (price match) plan.
Any other CARS items including leftover Kmart CARS Day diecasts plus any other CARS items are buy one, get the 2nd 50%.
The big three retailers (Walmart, Target & TRU will price match but only on the $.99 offer – they do not honor BOGO X offers).
HOWEVER, the ad is poorly worded or rather it's poorly designed (first question – do you get a second diecast at $.49 at Kmart? It does not say CARS 2 "basic" diecasts are not included as it's obvious a CARS item? Let us know if you win the $.50 battle).
Part II is the ad might be confusing to price match at other retailers since they do not honor the BOGO and as the block of text is all jammed together, you might just be forced into a battle of wits with a name tag at Wm, Target or TRU (insert your own joke here). My advice, cut out the ad so it looks like this below. 🙂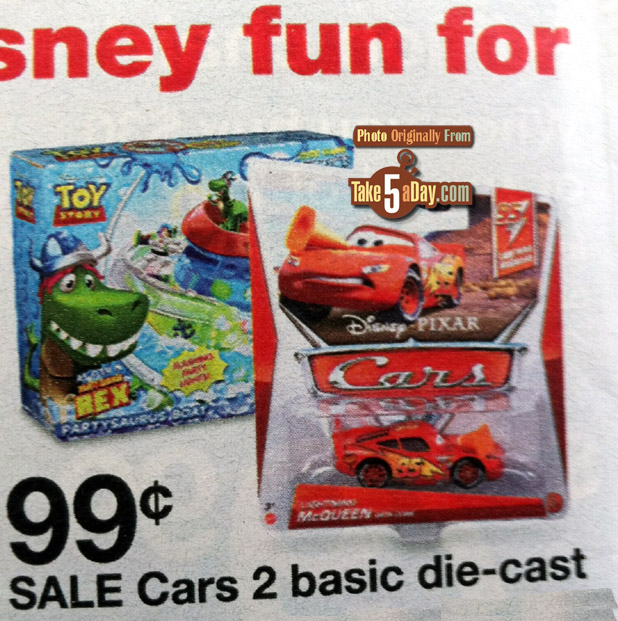 Let clarity be your friend.
Or after you clear the shelf today, YouTube yourself trying to get a price adjustment tomorrow. Let us know how your adventure goes … 🙂
Thanks for the heads up and early ad scan "toomsterev."
A little easier is Walmart's sale price on CARS Toons Take Flight at $5 – and yes, Target & TRU will price match.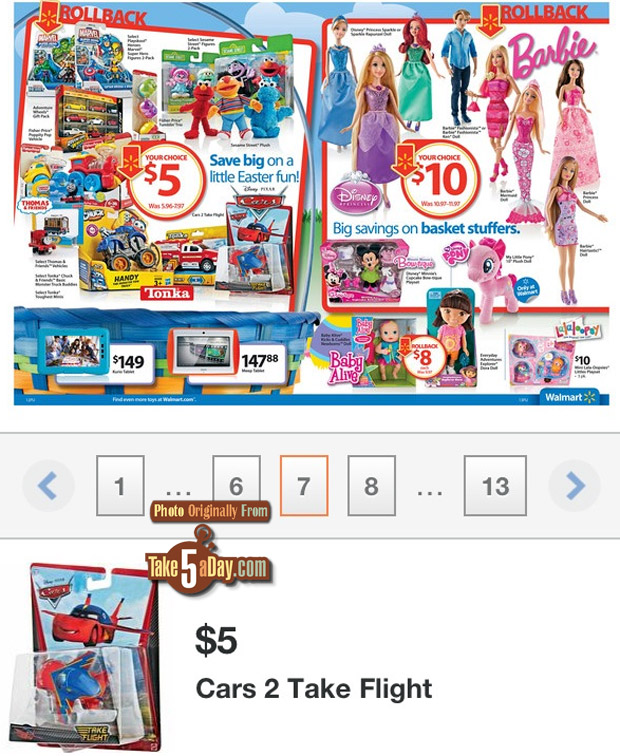 Thanks "bubba101212" for the WM screensnap and heads up.
Happy shopping. Pssh, don't show this to our Canadian close to the border friends, they might wonder why 5 kilometers means 1 CAR for $4.99 CAD but maybe 2 for $1.48 USD … maybe it's the metric thing …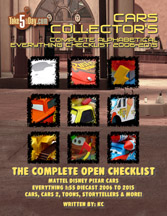 metroxing

23 March 2013

Disney Pixar, Disney Pixar CARS 3, Mattel Disney Pixar Diecast CARS, Mattel Disney Pixar Diecast CARS 3


7 Comments