Home
»
Disney Pixar CARS 2
,
Mattel Disney Pixar Diecast CARS 2
Mattel Disney Pixar Diecast CARS 2: Kmart Crew Chiefs Close Up + Ordering?
Some nice large size versions of the Crew Chiefs from the Kmart exclusive 2-pack racer & crew chiefs (no real point in showing the racers, as you know essentially what they look like – will the racers in the Kmart 2-packs have different eye positions and expressions? Only time will tell).
In chronological order of release*: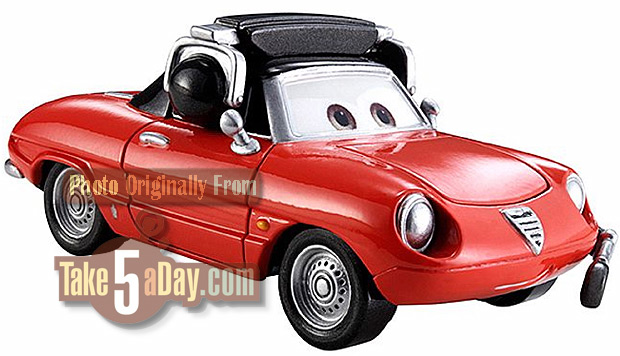 Francesco Crew Chief: Alfa Romeo – Giuseppe Motorosi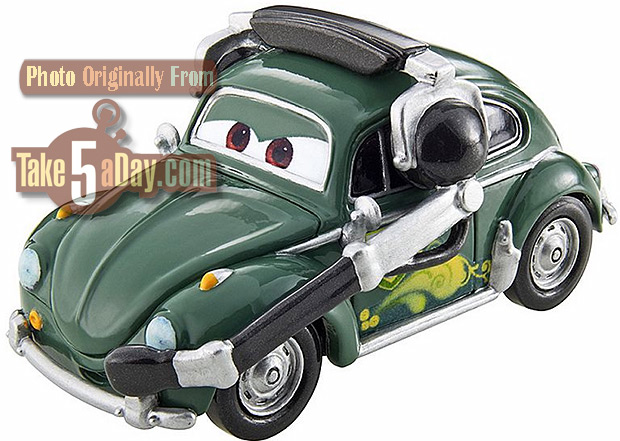 Carla Veloso Crew Chief: VW Beetle – Cruz Besouro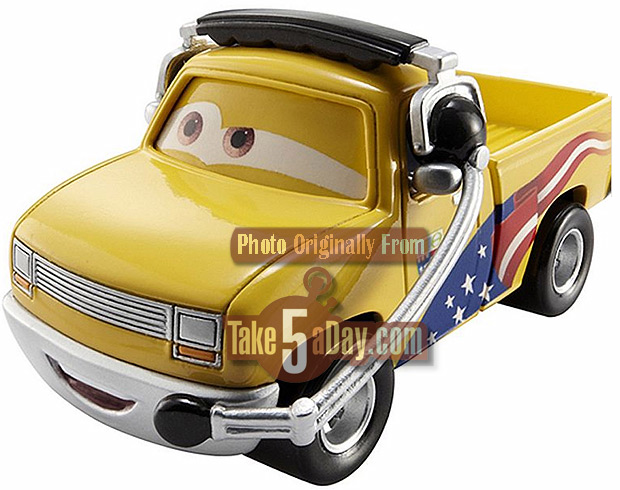 Jeff Gorvette Crew Chief: Chevy Silverado (?) John Lassetire (aka: John Lasseter)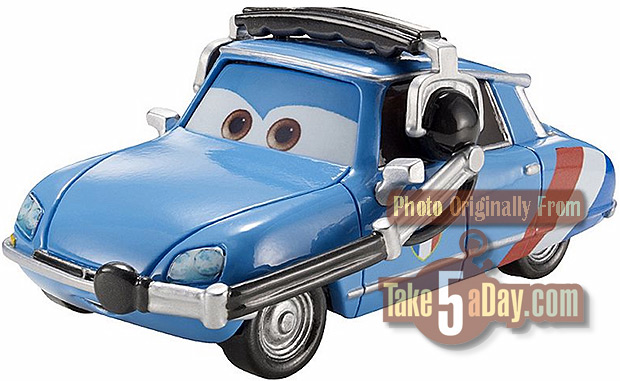 Raoul Caroule Crew Chief: Citroen – (Name Unknown)
All and all, very cool. Good luck on holding out and not collecting these.

* There's also Fillmore with headphones – I think you can visualize that one.
They also look all ready for lenticularization 

BTW, they are ALL listed up on the website and Kmart.com is taking orders … (click on text links or photo above).

So, who will dare place an order?
I'm pretty certain that John Lassetire & Raoul's crew chief are scheduled for around the October Kmart CARS 2 Event Day buy hey, why not take a chance?
Ar some point, someone is bound to actually get these from a kmart.com order and it MIGHT BE YOU?! You can do it – click BUY BUY BUY and let us know what happens. Come on, you can do it! Remember what they say in kindergarden** – if you beat your head against a brick wall, eventually it will fall down!
** If you went to kindergarten, you've might've learned something completely different …

So click on the links or the graphics and BUY BUY BUY!
Remember, who told you to listen to me? 

Thanks for the reminder, "Hairclipper."


metroxing

13 June 2011

Disney Pixar CARS 2, Mattel Disney Pixar Diecast CARS 2


38 Comments