Home
»
Toys
Disney Pixar CARS: GeoTrax – Game On
GeoTrax … apparently if you can cover the Earth with tracks from Geotrax … they will cover to your house to play …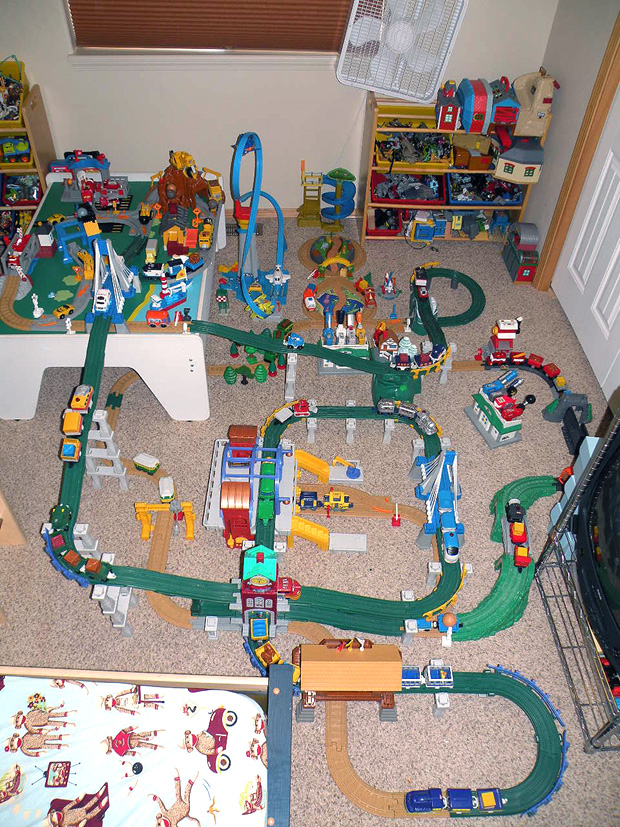 Bring your A game and your credit cards. The dude in the diaper has you beat … no, not the guy in the 1992 Huggies by the 1985 Camaro but that other guy in the diapers.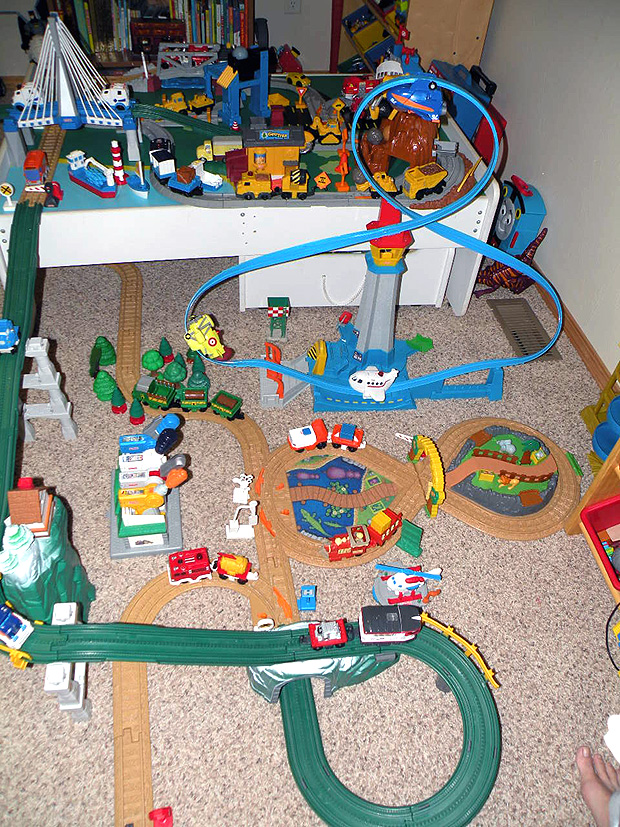 While you were drinking your Flax Oatmeal, I was working the rails all the live long day!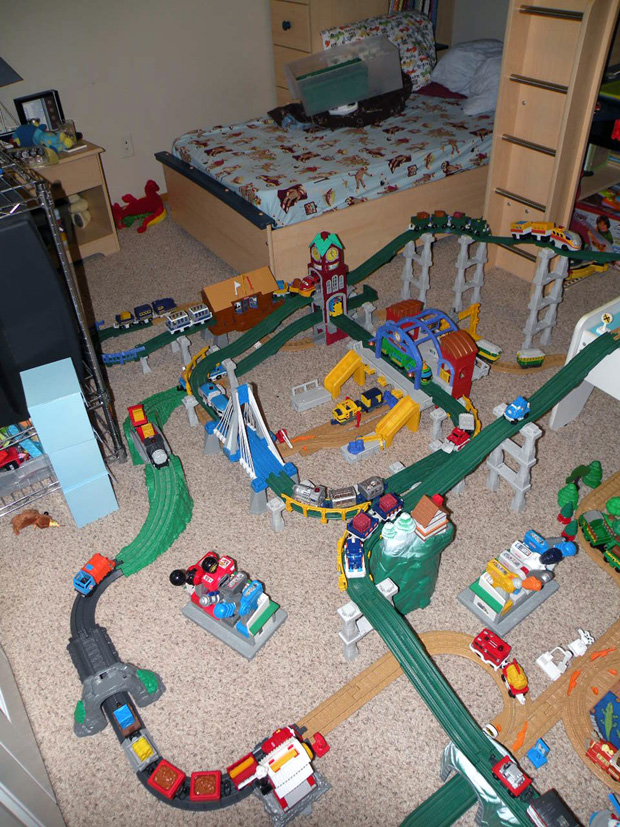 I move more freight by 6 AM than you shuffle papers on your desk by noon …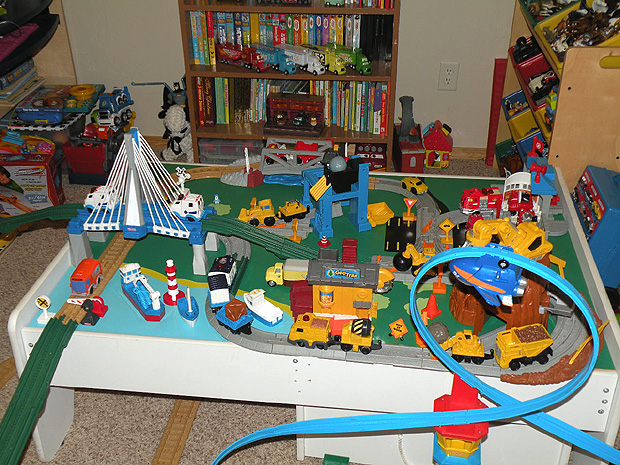 I've got Dustin down by the docks …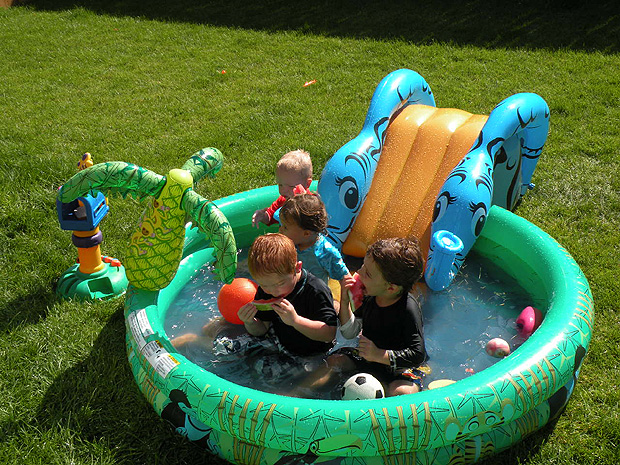 Oop, 1 PM – soak down & watermelon time!
MiaSenorita taunts us with her GeoTrax collection and that she can water her lawn without being arrested by the water police.