Home
»
Mattel Disney Pixar Diecast CARS
Mattel Disney Pixar CARS On the Road: Mater Variant Versions Be Tripping …
There are THREE Road Trip Mater variant versions hanging on the pegs so make sure you know which one you are getting.
The CARS On the Road Mater "from last year" is the Mater we've been getting for a while even though it's called Road Trip Mater … aka: Road Trip Mater=Mater.
It was the only release in the CARS On the Road WITHOUT the snipe "NEW 2022" in the TV graphic as with the other releases since it was just "Mater" with a new name.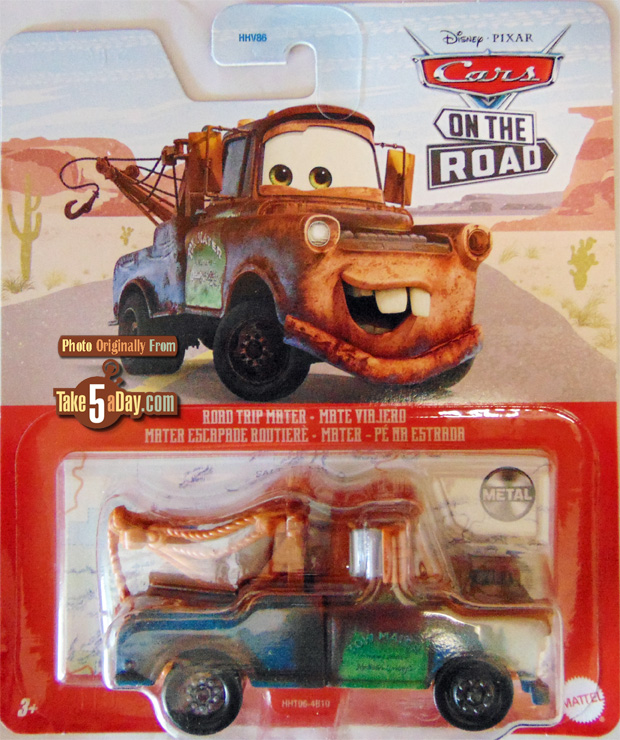 This year, we got a CARS On the Road Road Trip Mater with a NEW 2023 snipe.
And he is NEW. UNIBODY and  a new expression!
You can also tell on the card as his front axel area is higher. The graphic is different but hard to remember that.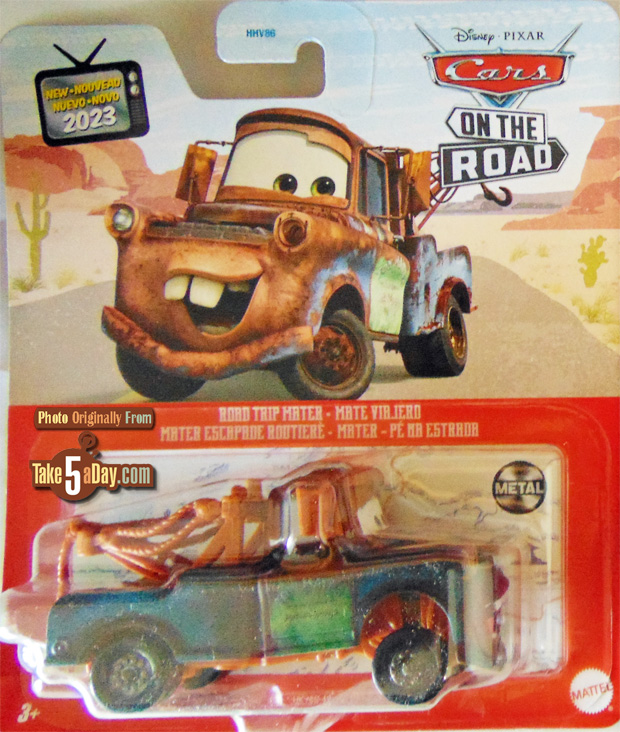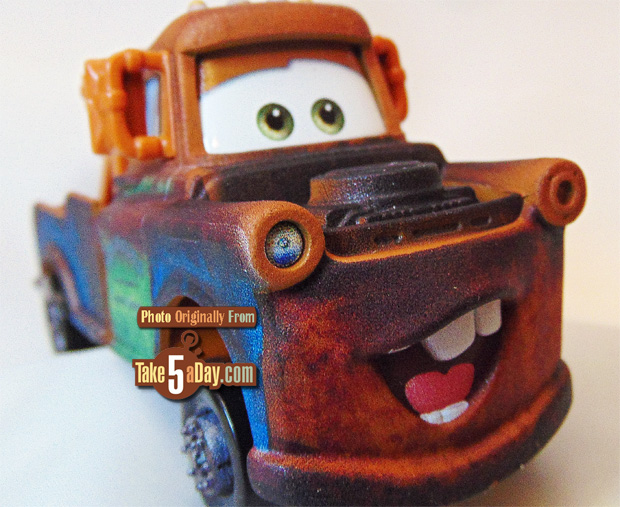 So, if you're a card completist, don't miss out.
If you're a complete open collector, 2023 Road Trip Mater also included in the Amazon 3-Pack with the exclusive Ivy (and 2023 Lightning) so if you have that 3-pack, you have the 2023 Road Trip Mater already.
This 2-pack is a carryover from 2022, it's "Mater" with a BIG TOW HOOK even though he's ALSO called Road Trip Mater. I could see people passing on it but if you collect all variants of Mater. (He is not a unibody).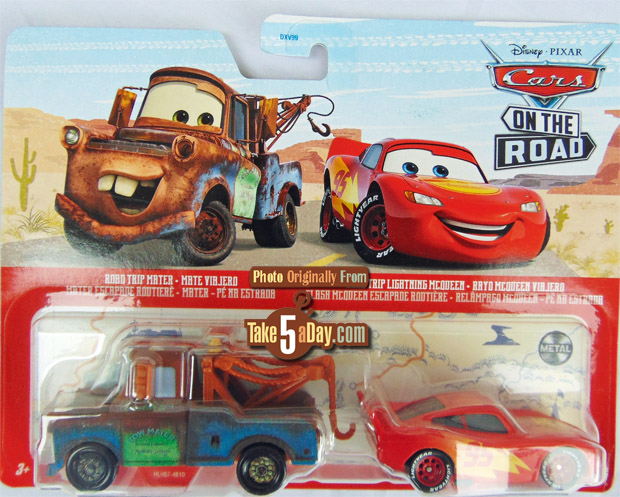 And while this 2-pack  from 2022 is probably not coming back, it's plan old Mater – though of course called Road Trip Mater.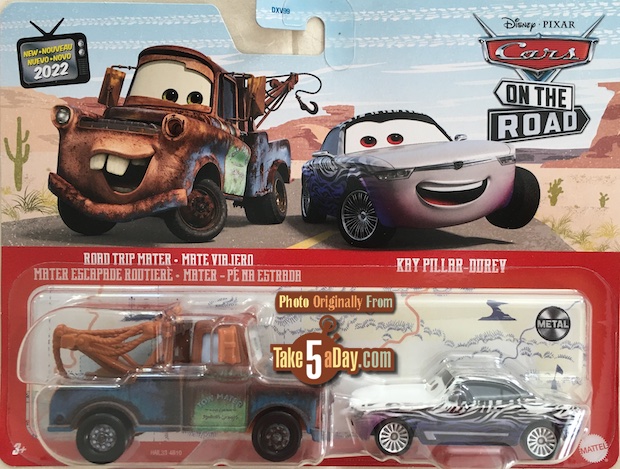 So, yes, there are 3 DIFFERENT Road Trip Mater's … Collect them all.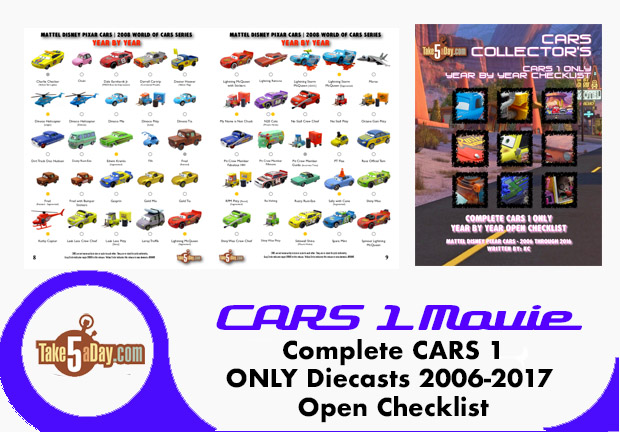 metroxing

7 June 2023

Mattel Disney Pixar Diecast CARS


One Comment