Home
»
Mattel Disney Pixar Diecast CARS
Mattel Disney Pixar CARS: Kathy Copter 2023 Variant
Thanks, "Mark T." for the heads up & photos.
Kathy Copter 2023 is a variant for completists and now, technically the most accurate release.
While Kathy Copter appears to look. the same, she now more accurately matches her screenshot
She is clearly wearing a cap, in previous releases, it was metal that just extended to the top blades … so yes, more plastic and less of a unibody but more accurate.
Her RSN Network sign is at an angle matching the screenshot, previous ones were straight.
The rest the same so it's subtle … you can add, replace or ignore – your call.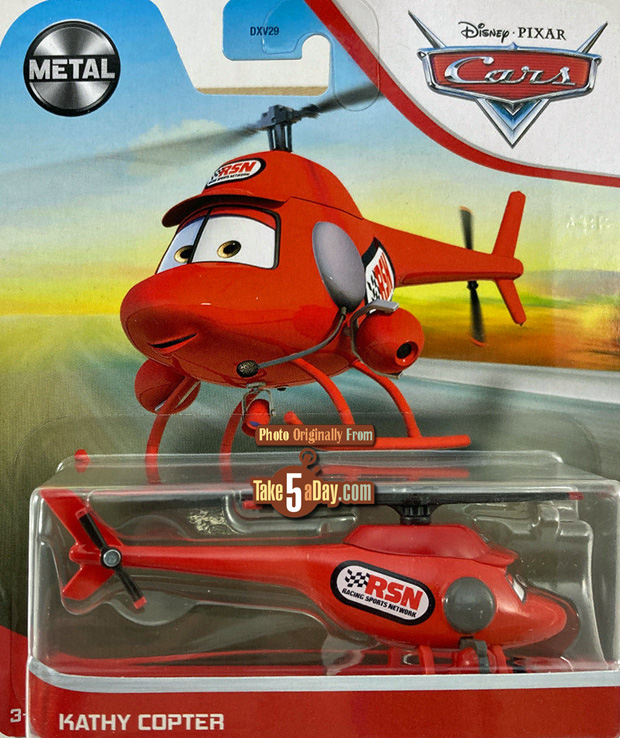 Grouped in with CARS 3 category … since she was first released with CARS 1, considered a CARS 1 release. I do not recall seeing her in CARS 3 – anyone remember her?
Race Team Fillmore is also shown as a CARS 3 release, he was in the pits numerous times … but for collectors, a CARS 1 release. I have not seen the 2023 re-release but probably but a variant? Unknown as of now.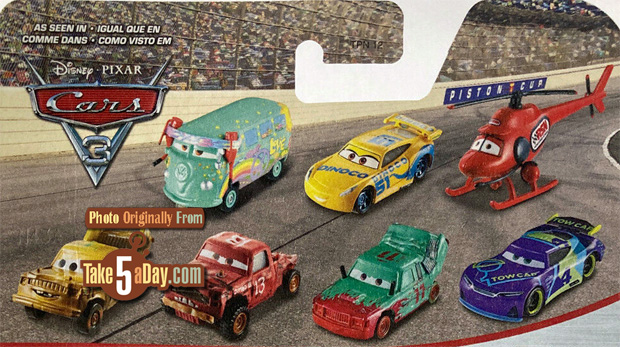 metroxing

11 May 2023

Mattel Disney Pixar Diecast CARS


3 Comments