Home
»
Books
Grover reads "The Monster at the End of This Book" (Video)
Sesame Street's GROVER reads one of the greatest books ever, "The Monster at the End of This Book" in video form!
Great book and Grover – GREAT ACTOR! It's a thriller and downright scary!
Still in book form also – AMAZON LINK.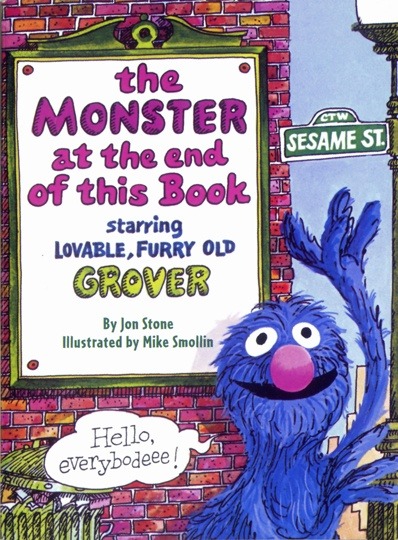 There's a sequel but it's not very good.
Yep, now instead of reading time, just show your kids how to navigate to TakeFiveaDay.   🙂