Home
»
Mattel Disney Pixar Diecast CARS
Mattel Disney Pixar CARS: Willkommen to Radiator Springs 2020 (the German Ones)
Thanks – photos courtesy of "David V." and "Seb M."
Welcome to Radiator Springs series are only available in Germany (so far).
Of the 6 revealed, 5 come with accessories, Sheriff does not (only with the sign).
ALL the accessories have previously been released.
ALL the diecasts have been upgraded to the Thai eyelid line version (Purple Ramone in 2019), all the others in 2020.
The ONE difference is that each comes with a different "bumper sticker sign."
So, there's noting really new but if you collect them, send us some pics.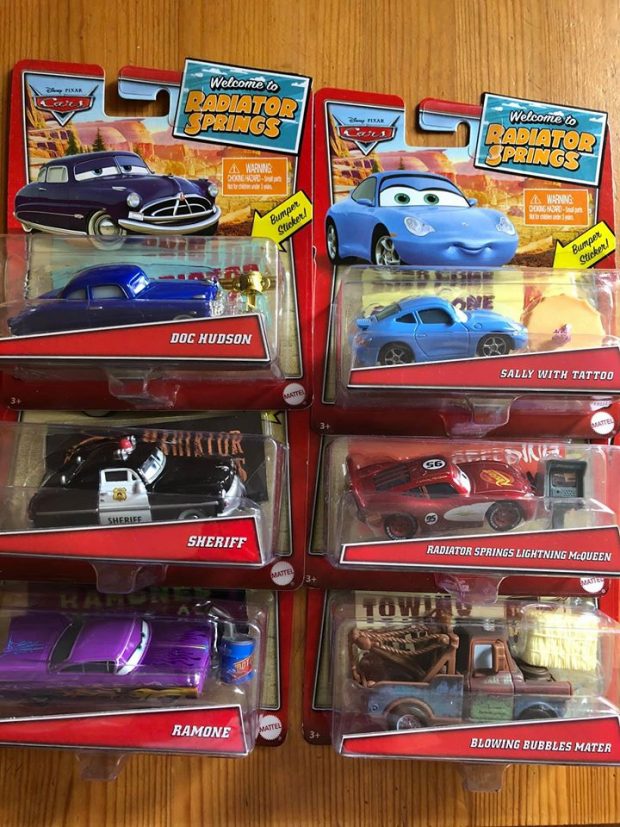 The accessories came with other vehicles but basically repeats (the Ramone oil can looks like the larger version, I did not search that hard, you get the idea).

Since these are only in English, it seems likely we will get them in the US but ???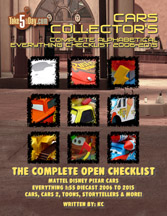 metroxing

17 June 2020

Mattel Disney Pixar Diecast CARS


16 Comments