Home
»
Mattel Disney Pixar Diecast CARS
Mattel Disney Pixar CARS: Large Sized Barney Stormin' Behind the Scenes – Making of a Toy
Martin Arriola, CARS Designer from 2007 to 2010 has another behind the scenes peek at the creation of a CARS product, the "giant" sized Barney Stormin.
This is what the shelf/release version looked like – if you pushed on his bean like head, the propellers ould spin but sadly it would not fly … it started out as a toy that could actually fly … He's got his hand sculpted ONE OF A KIND prototype up on eBay … but he shares the behind the scenes exclusively with us!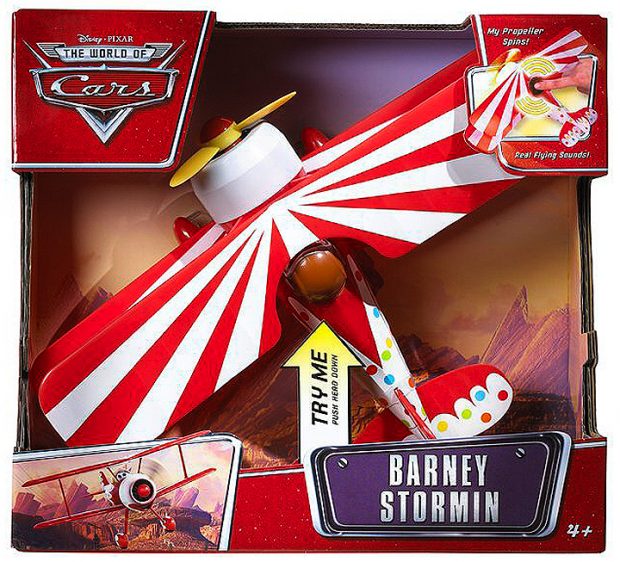 Martin's words … "This particular SKU was one of the most frustrating of many, in my time managing the Line, here's why. One of my favorite toys as kid
were real flying balsa wood airplanes."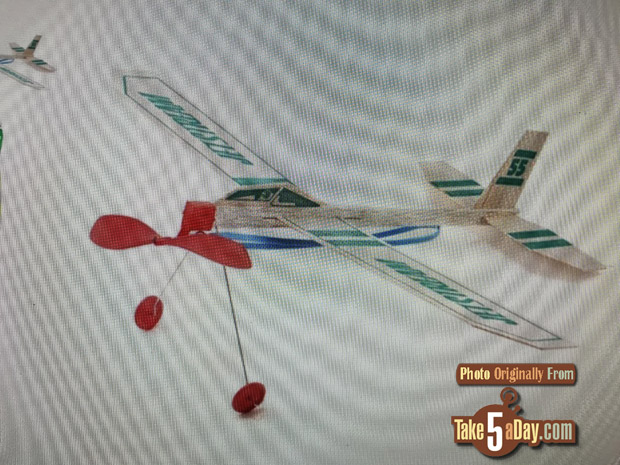 "Once I collected enough empty bottles I'd head off several blocks away to Bill's Grocery which was the local mom and pop store which pretty much sold everything including some toys. If I was low on dough I'll settle for the non powered plane but if I had enough money from drawing/selling monsters I'd spring for the rubber band powered with wheels plane!!!!!!!!!!"
We had a segment in the Cars Line which I think was called "Personality", can't remember but it was kinda wide open for different play features which would bring any particular Cars character to life. One day I just had an idea if I could Design/Develop a real flying Barney? I had experience with flying toys because years earlier I managed another painful line called Mattel Sports which consisted of Hula Hoops, Frisbees, Hacky Sack, Sports Toys, and Nerf like launching/shooting toys. Flying skus are never easy to do but I had nothing to lose and a real flying Barney would be off the chain. There was a vendor who I knew that was great at flying items. Flying items were his passion and this guy could make a porterhouse steak fly. I sent him views of Barney and he told me his shape/dimensions were perfect for real flight."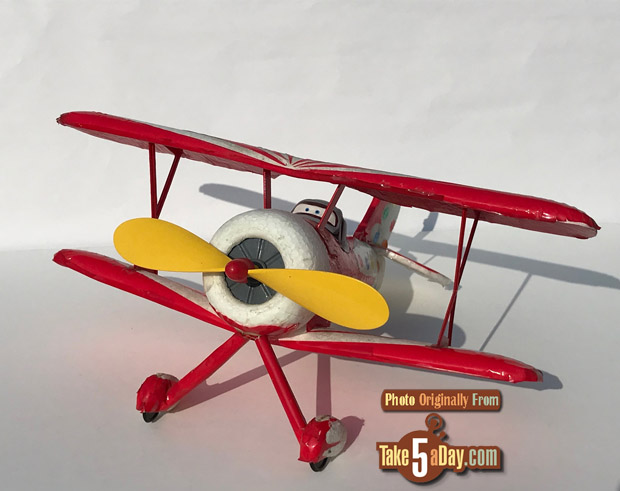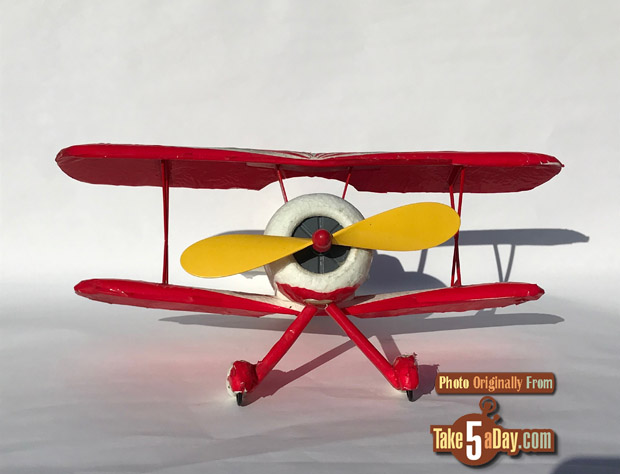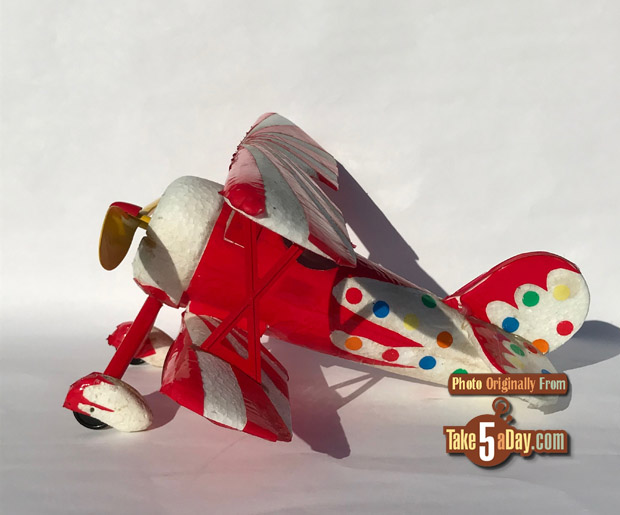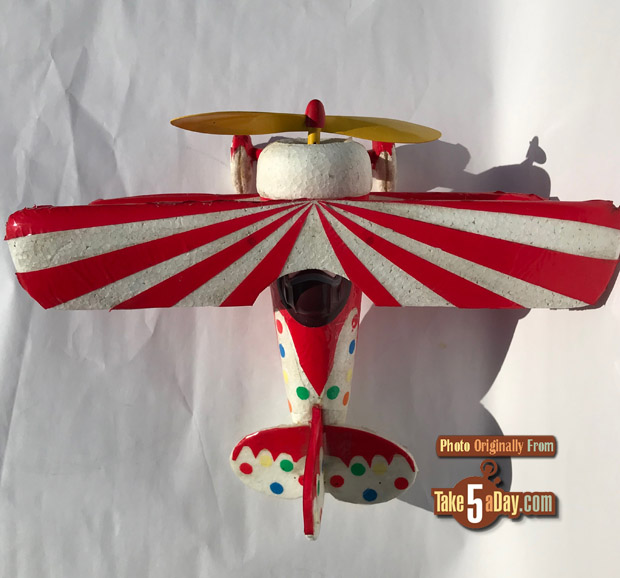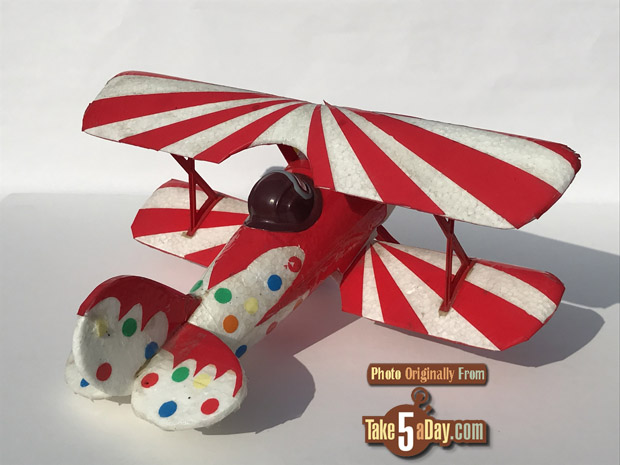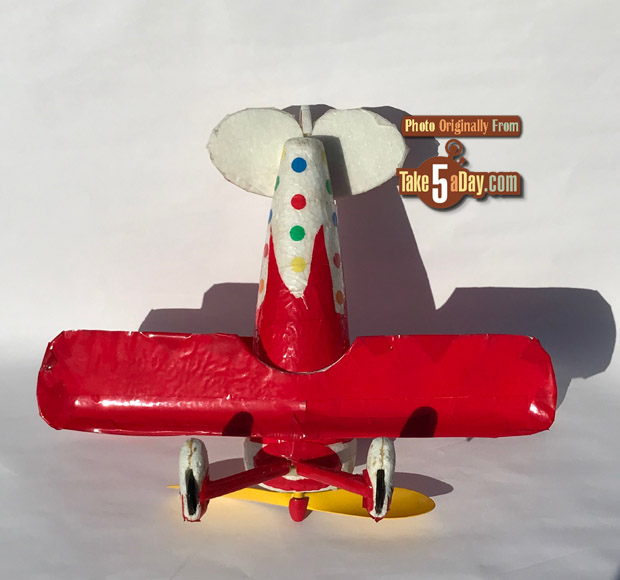 Awesome.
So he builds him and sends me a video of this plane flying in big circles like an eagle and it's Barney! What? It flew so well I thought it was RC controlled. I
called him, Richard was his name, and told him what a great job he did and asked him one more thing. Can you add wheels and him him take off from the ground? He added wheels and did that too! Damn."
I get my Concept approval from my upper management and even eventually from the man himself John Lassiter who was like a kid watching that video. I was like a proud father. Now the hard part, costing. I almost made the cost target after fighting with my engineering counterpart who wouldn't listen to my manufacturing suggestions which I had done my homework on, but I was close to my ex-factory target.
"As always, I knew I was going to have a challenge hitting my costing target but I knew I was close until this useless dept. known as CPI/safety got involved.
I knew that rubber band powered planes/products have been around FOREVER so just as I was getting close to hitting my costing target CPI comes into my office asking me how many winds do you have to turn the prop for flight? I told her about 30 seconds or so for the rubber band to double upon itself for a nice flight. She says "oh no, that's way too long, you're going to have to put in a winder.  No rubber band powered products have winders, was they mentally impaired?"
"Needless to say, I had to add the stupid, pointless winder which added gears, labor, weight. Even after all that Barney still flew but I was never able to hit my ex-factory cost. I finally gave up and killed the "Real Flying Barney" and had to settle for the plastic version that went to retail with sounds/spinning prop when you pushed down on Barney's helmet."
I could have been such a cool concept to actually see Barney flying and when I told John Lassiter that I had to settle on the plastic version he gave his approval, but I knew he was as disappointed as I was. We settled for a ground Barney Stormin
ADDITIONAL INFO ON THIS PROTOTYPE:
"This prototype measures: 9.24″ nose prop to tail, 11.75″ wing span, and 5.24" high.
This very rare prototype was produced in China with the goals of meeting Mattel/industry production standards. Printed full color adhesive mylar is used for the decoration on this prototype, however I'm guessing printed styrofoam would have been used for production.'
This prototype is no longer functional as the rubber band within the fuselage broke approximately 6 or 7 years ago after repeated tests after being built . Rubber does deteriorate over time especially when exposed to UV rays. The production version of this SKU was originally designed to be disassembled in order to be able to replace the original rubber band that came with the toy. If I remember correctly I did cost in an extra replaceable rubber band."
For scale to the DELUXE release.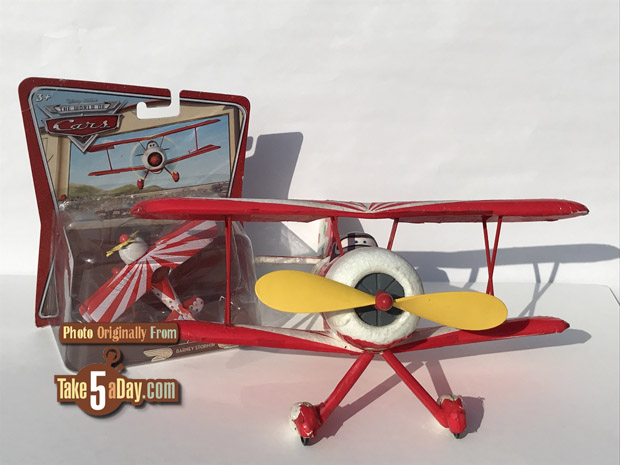 Barney Stormin' has even released as Barney Storming, Barney Stormin' and Barney Stormin.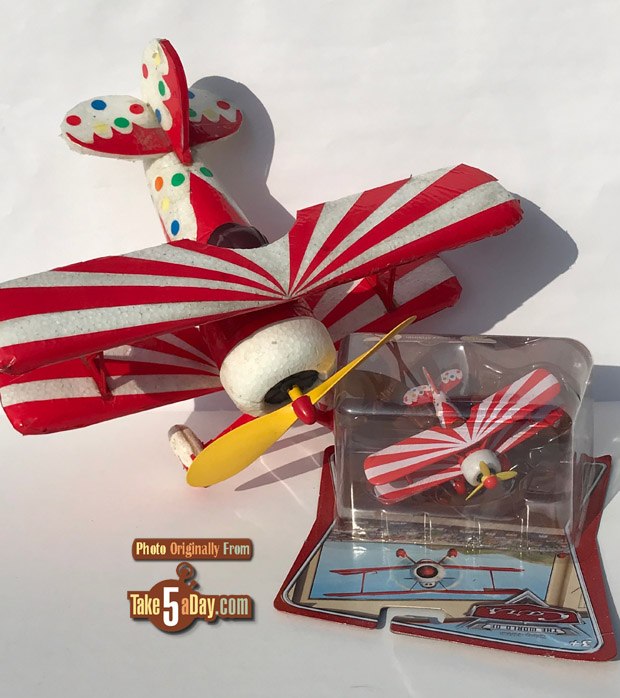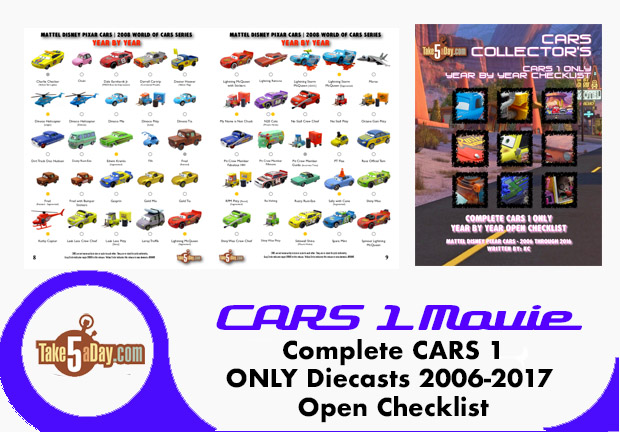 metroxing

20 February 2020

Mattel Disney Pixar Diecast CARS


3 Comments