Home
»
Apple Mac
Backblaze: Unlimited Cloud Backup
If you need an automatic cloud backup setup, I highly recommend Backblaze. For around $6 a month, UNLIMITED automatic backup to the cloud. Just pick the folders you want to backup and it's done in the background.
Yes, I have a desktop auto backup but you really need a backup of your backup if the files are important to you.
What's great is you can access your files via an app or the browser or worse case scenario, when I had an entire HDD die, you can simply request the files on a hard drive FREE (you put a deposit on it), they mail it to you and you have 30 days to copy the files off. It works great! I hughly recommend them.
(If you sign up through our link HERE, we make a few bucks also).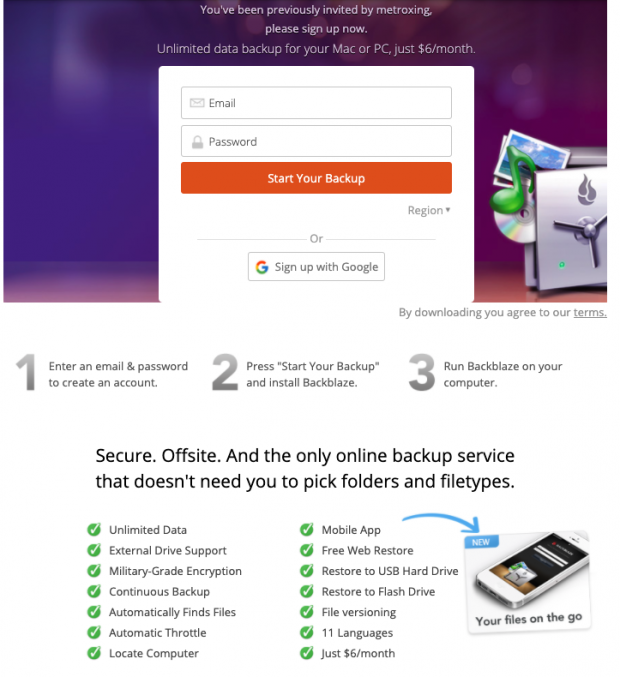 (they also have multiple user accounts).